Every year, on Christmas Eve, we gather together as a family. As part of our yearly Christmas Eve traditions, we sing carols, eat yummy goodies, get a new pair of pajamas, and most importantly we act out the nativity scene with all the kids around. It's always been a fun tradition to help teach the children the story of the Savior's birth and remind us all what Christmas is really about.
In years past, we've always just read directly from the scriptures, but last year I tried something a bit different. I created a script and specific roles to make a whole Nativity Skit! All the lines are still based on the scriptures, but the flow works a bit better for acting out the story and letting everyone be involved. To merge our other yearly tradition in, I added in carols throughout the skit, that make our whole skit a lot of fun! I'm looking forward to this year's re-enactment of our Nativity Skit!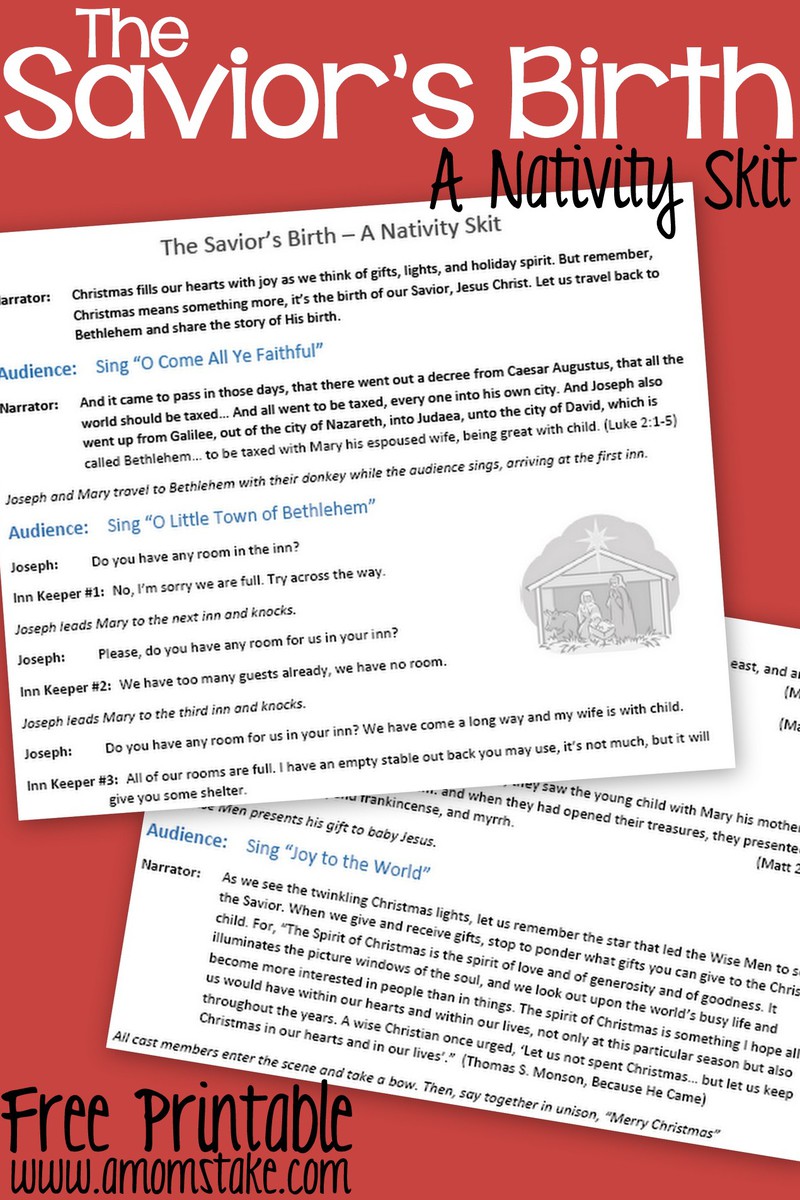 The Savior's Birth – A Nativity Skit
To set up the skit, you'll assign several roles, depending on the number of people you have. Make sure all of the kids get a role and add in extra roles if needed. The main roles for this skit include:
Narrator
Baby Jesus (Or use a baby doll)
Joseph
Mary
Inn Keepers (3)
Angel
Shepherds (1-3)
Wise Men (3)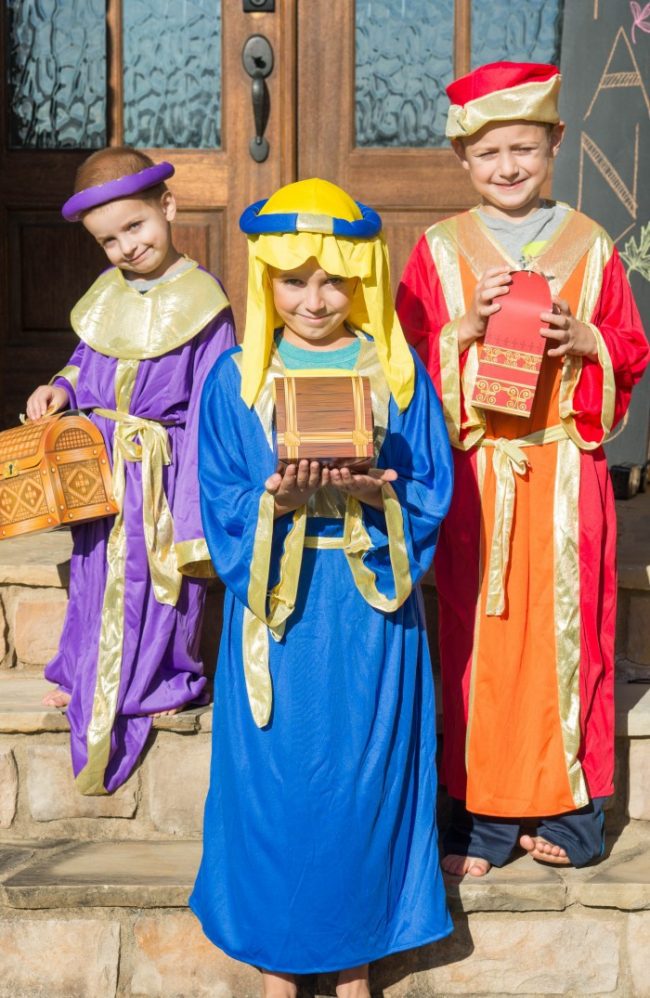 A couple of notes to help your skit run smoothly:
Roles: Double up on parts if you don't have enough people to participate. If you have extras, add in more than one person at each Inn and additional angels.
Costumes: Encourage children to participate and prepare their own costume. Bring robes, towels, or other pieces to complete the costume. 
Print: Print out a copy of the skit for each participant so they can easily follow along. The songs are also available in a free printable Christmas songbook at www.amomstake.com/christmas-songbook.
Songs: All songs are first verse and chorus only. Consider the audience as all those not actively acting if used for a small gathering or family skit.