What brings your family closer together? For me, my family enjoys bonding over games and treats. After a long day of work, there's nothing more relaxing and rejuvenating than family game night. Because there are only 2 adults and a toddler in my family, my husband and I are always on the lookout for entertaining games that can be played with 2 players (but can still be played with a group of friends).
I can't wait to introduce you to our new favorite game – Karma. But first, what's game night without a yummy and delicious treat? This divine World's Best (and easiest) Fudge Recipe is sure to kick family game night up a notch; plus, it only takes minutes to prepare and is cooked in the microwave.
I received samples and compensation in exchange for this post. All opinions are my own.
World's Best (and easiest) Fudge Recipe
Ingredients
:
3 cups chocolate chips (milk chocolate is my favorite)
14 oz can sweetened condensed milk
1/2 tsp salt (only if you're using semi-sweet chocolate chips)
1 tsp vanilla extract
2 cups chopped nuts (optional)
1/2 cup mini marshmallows (if you want to make Rocky Road fudge)
Directions: 1. Place ingredients (all but vanilla, nuts, and marshmallows) in a large microwaveable bowl.
2. Cook in microwave for 3 minutes.
3. Remove from microwave and quickly stir until smooth.
4. Add vanilla, nuts, and marshmallows (if desired).
5. Pour into buttered or greased 9 x 9 baking dish.
6. Refrigerate until set; cut into squares.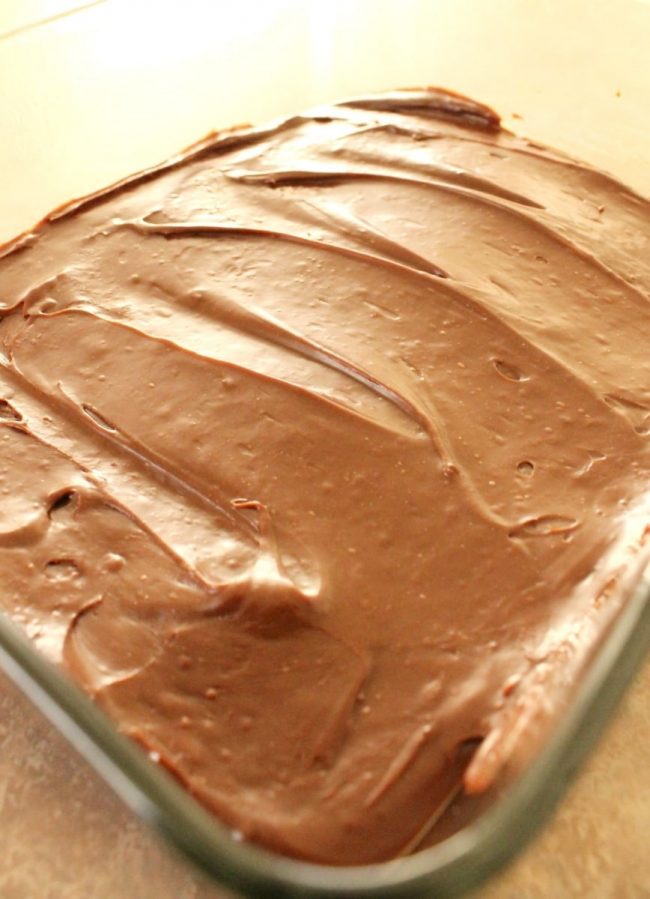 As a child, I remember eating this fudge in grandma's kitchen – grandma sure knows how to make a good batch of fudge! Once you try my grandma's World's Best (and easiest) fudge recipe, you'll never want fudge any other way! With a tasty and chocolaty treat on hand, you're ready to play the Set's thrilling game of Karma! The best part about playing Karma is that it's simple, quick, captivating, and really gets the competitive juices flowing. Let's start things off, shall we?
The goal of the game is really quite simple – get rid of all of your cards. The last person standing with cards in their hands is the loser of the game (this elimination aspect makes it really fun when playing with a big group of friends – 1 loser and the rest winners). To get rid of your cards, each player must play a card of equal or higher value than the card on the top of the discard pile. To get rid of your cards faster, you are allowed to play doubles or triples. If you are unable to play, you must take the entire discard pile and add it to the cards in your hands.
Now's the part where this game gets interesting. If you draw a Karma card, you are able to use this card as a "wild" card. The other player must then follow the directions on the Karma card.
You want to know my favorite Karma card? Give a pile to a friend – this allows me to give the entire discard pile to another player. But you just have to remember, in the game of Karma, what goes around, comes around! Once all of the cards in your hand are gone, you then have to get rid of all of the cards in your "face up" and "face down" piles. The last person with cards still remaining is the loser.
What a fun and entertaining game perfect for family game night! I love how my husband and I can play Karma with just the two of us, or host a game night with friends and play with up to 6 people. Now it's time for you to bond with your family over a tasty treat and family game night. Be sure to visit www.setgame.com and purchase your copy of Karma today! Plus, with the holidays right around the corner, Set's Karma makes the perfect stocking stuffer!