This post is sponsored by Lunchbox. All opinions are my own.
If you have a little Thomas fan in your home, chances are he would be over the moon excited for a Thomas & Friends themed birthday party or celebration! Coming up with a birthday theme is always a lot of fun, and with Thomas there are so many cute and easy ways you can decorate and incorporate activities! Here are some fun Thomas party game ideas for an easy Thomas & Friends themed party!
Easy Thomas Party Game Ideas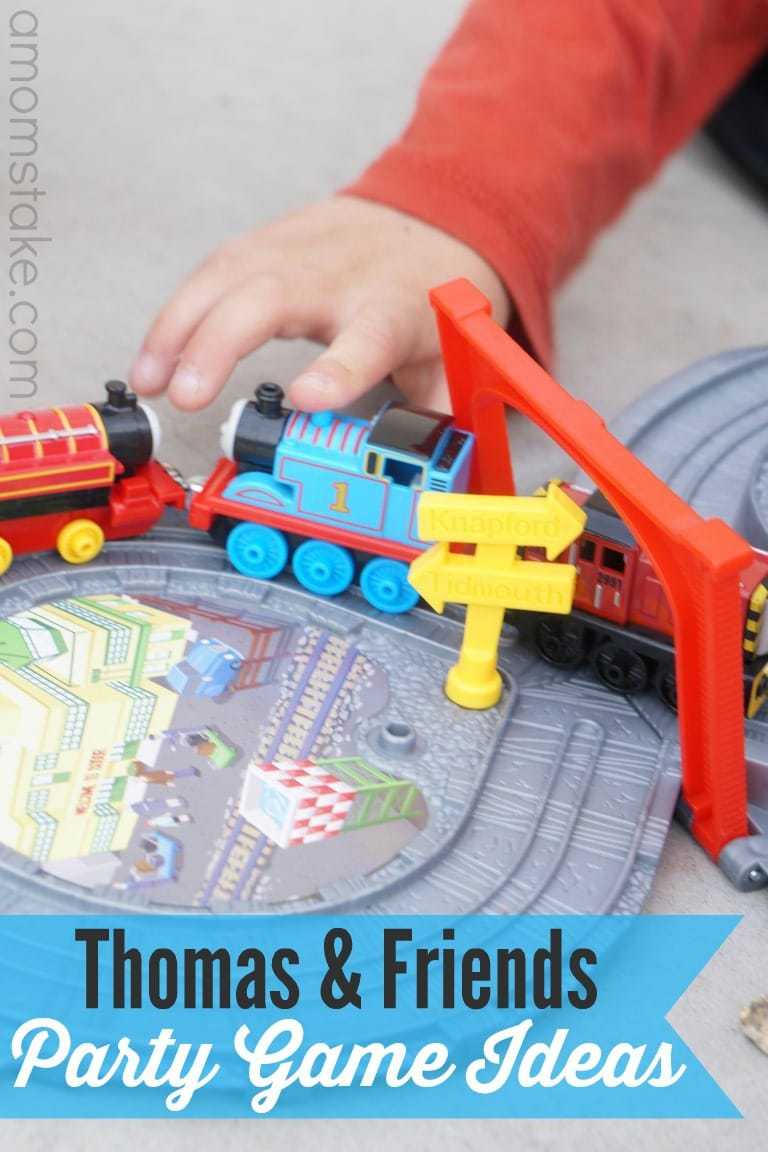 Ride the Rails: Set up a Thomas & Friends coaster and let the kids get active in the backyard taking turns riding Thomas and returning him back to the top of his tracks. Since the coaster is designed for ages 2-7 it's a gentle enough slope you don't have to worry to much about danger and instead let everyone have a great time together.
Match the Tracks: Carry around a tub of Thomas & Friends tracks and have each of the party-goers select one track. Then, let the kids search to find a match with another child. Ready to play again? Next time, have them race to build a track together!
Train Conductor: Play a round of "Red Light, Green Light" with one child being the conductor and the rest of the children playing the roll of their favorite Thomas & Friends train. Don't get caught moving on a "red" light or you're out!
All Aboard: Have the children line up, one behind the other. Put the birthday child in the front of the line or take turns in this position. The front child is Thomas and behind him are all of the train cars he is pulling. Have all the children place their hands on the hips or shoulders or the child in front of them. Slowly lets Thomas lead his little train around the room.
At the end of the party, send all the guests home with their own Thomas & Friends individual character to remind them of all the fun they had at the party and of your child's big day!
Win a Thomas & Friends Prize Pack!
Thomas & Friends Journey To Rewards, the fun and free program where you can score Walmart eGift cards for your Thomas & Friends purchases, is hosting a fun sweepstakes to give even MORE rewards for participating in this great program. You can enter to win your chance at one of 10 awesome Thomas & Friends prize bundles including a:
Sleepover Bundle
On the Go Bundle
Nap Time Bundle
Bed Time Bundle
Make sure you've signed up for the Thomas & Friends Journey to Rewards program, then enter for a chance to win big!!
Thomas & Friends – The Little Engineer Bundle Sweepstakes
What fun Thomas party games can you think of?