Paying off your last debt and yelling out "I'm Debt Free!!" Is one of the best feelings in the world. We took a full year and worked as hard as we possibly could to pay off all of our debts.
That was over 2 years ago, and it is amazing to look back at our accomplishments. We used a simple spreadsheet just like this debt payoff planner I created back when we were paying and working our way through out debts.
How to Use This Debt Payoff Planner
Begin by determining in what order you plan to pay off your debts. If you use the Debt Snowball method, you'd begin with your lowest debt balance, regardless of interest rate. This method helps give you a "quick win" when paying off your debts.
This is the method we used, and I can attest that those small victories really do matter. We are working on paying off our mortgage, now, and it is much more difficult to have such a big loan payment as we don't feel the "victory" as we did on our much smaller debts. The other alternative is to order your debts by highest interest rate.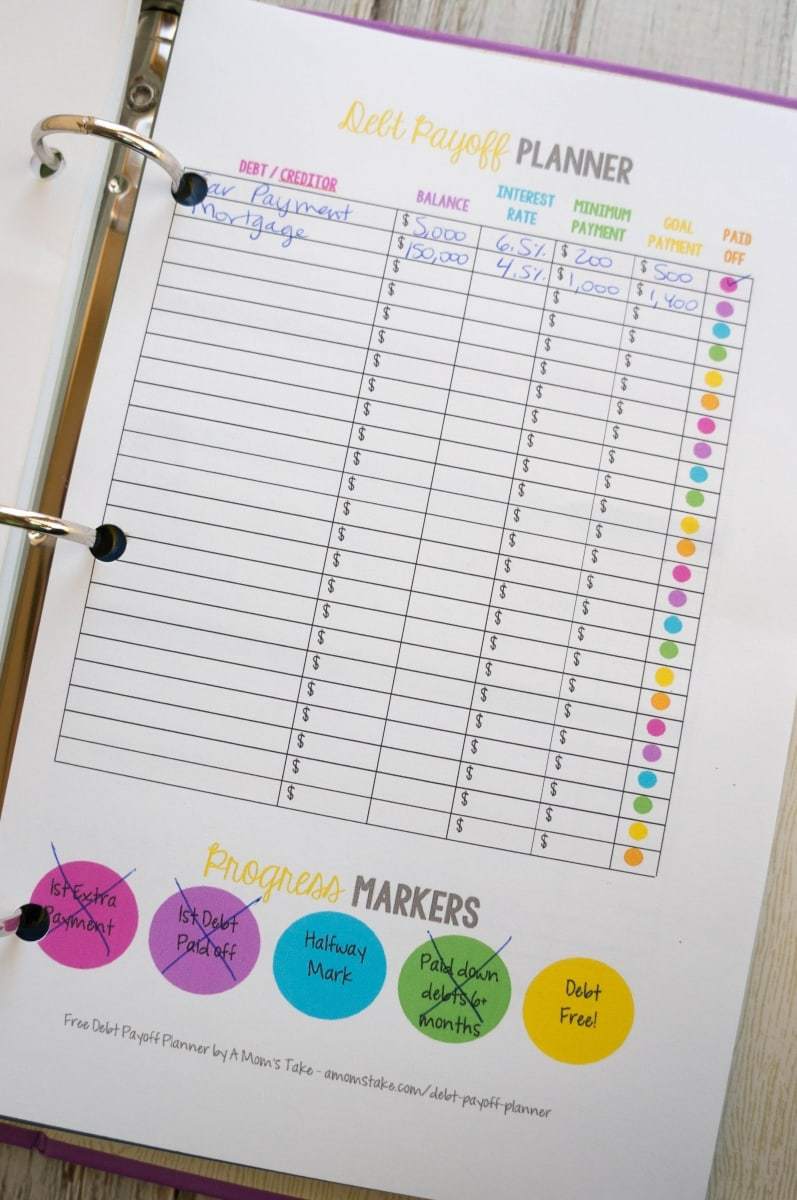 Fill in all fields except your "goal payment" field. Only use this field for the debt you are currently tackling with all that you can and pay the minimum payments on all of your other debts. When one is paid in full, you can check the box at the end of the row and move to the next goal payment field for another debt payment.
Just for fun, to help you celebrate your victories, there are a few progress markers at the bottom of the debt payoff planner that can be marked off when accomplished.
You can download the Debt Payoff Planner with either of the links above or by clicking the image above. The download is available in two format sizes. The link will open up a new tab where you can view the PDF and save or print the file.
Print out all the free budgeting worksheets in the series and then get organized with a simple 1-inch binder, dividers, and sheet protectors. These products can help you get started.
Two weeks ago we got our account balanced aligned with a Personal Cash Flow Statement. Head over here for a Weekly Chore Chart printable to get your weekly schedule simplified.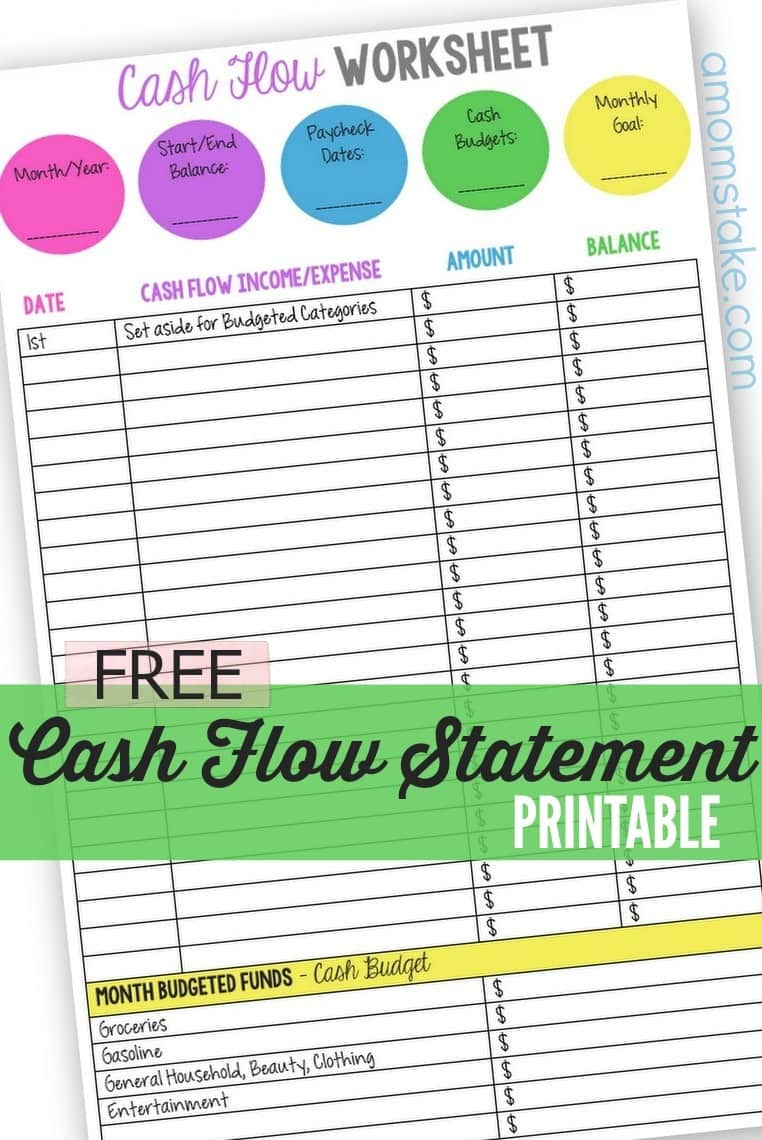 Cash Flow Statement – Understand the when behind your bank account balances and bill due dates!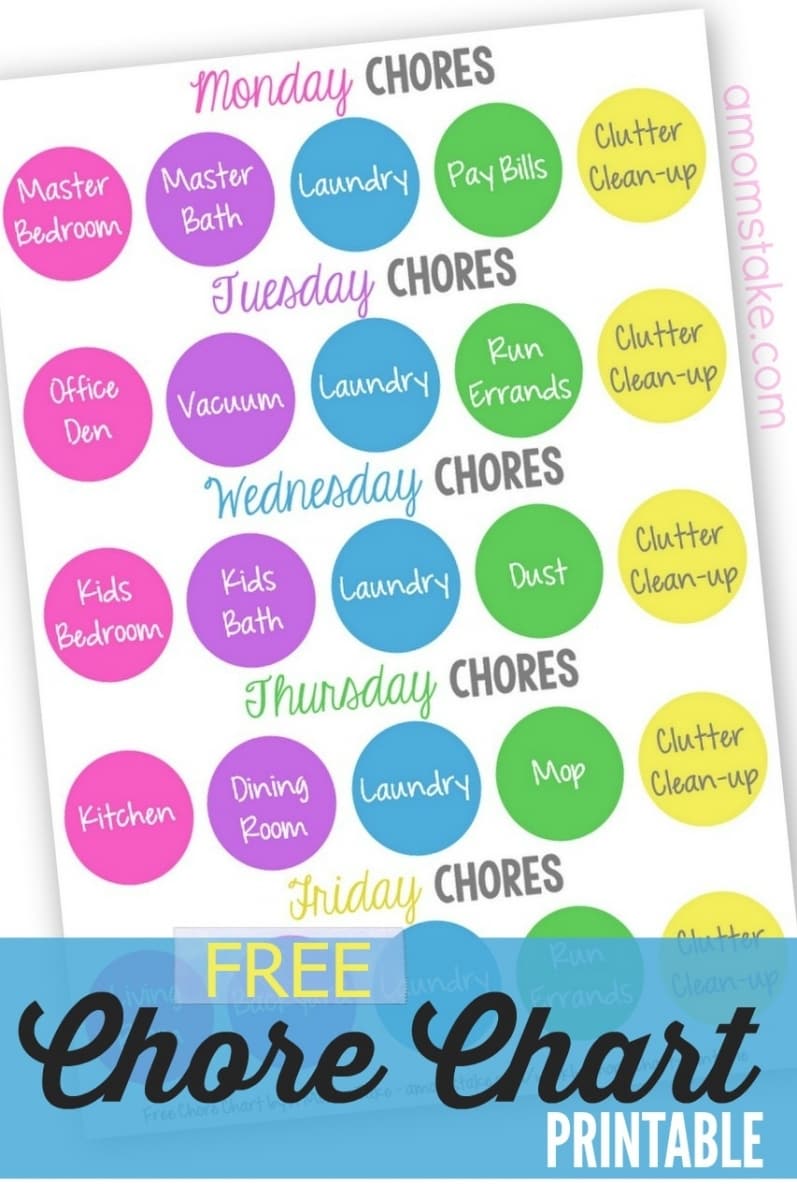 Get your home routine set to simplify your daily tasks with this weekly chore chart printable!
Get Your Debt Payoff Planner Printable