Exfoliants are a great way to help care for your skin. It's revitalizing and refreshing and can help prevent aging when done properly. I love this Himalayan salt scrub because it is full of natural minerals like, magnesium, potassium and calcium that can nourish and heal the skin. This is a great recipe for people who struggle with skin conditions like eczema or excessively dry skin as it can replenish nutrients that may be missing as well as infuse a powerful dose of moisturizing goodness, plus it's super easy!
Healing Himalayan Salt Scrub
Here's what you need:
Essential oils of your choice. I used sandalwood and grapefruit.
Himalayan sea salt
Coconut oil
Empty container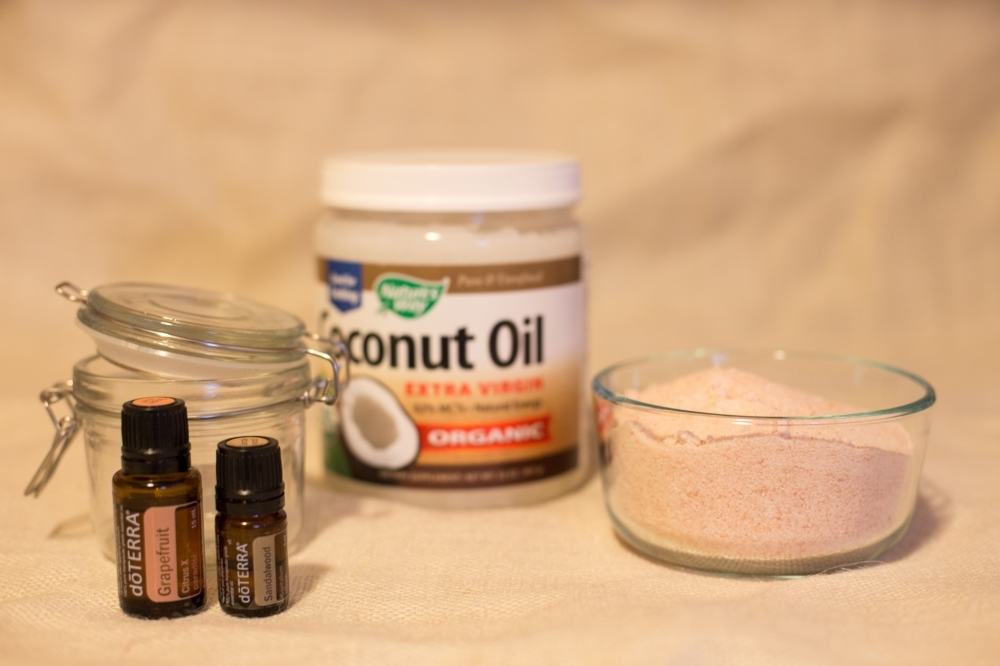 Mix 1 part coconut oil with 3 parts salt. I used the oil in it's solid form, you can choose to heat it and melt it, but just to keep it simple I just mixed it in solid and it did fine. I dripped in about 5 drops of each oil in to my mixing bowl.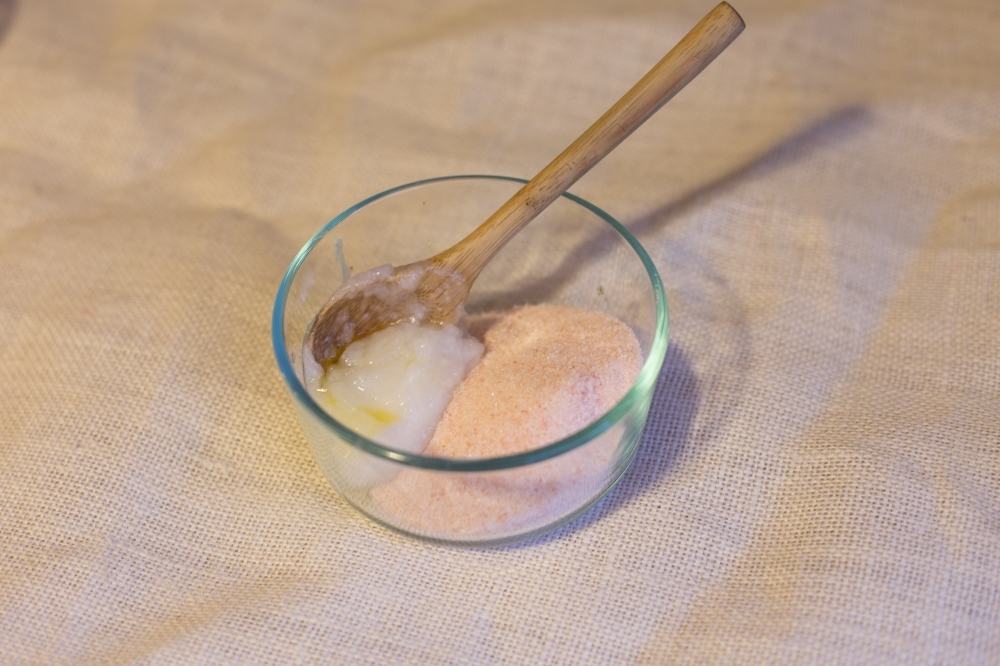 You want the consistency of wet sand.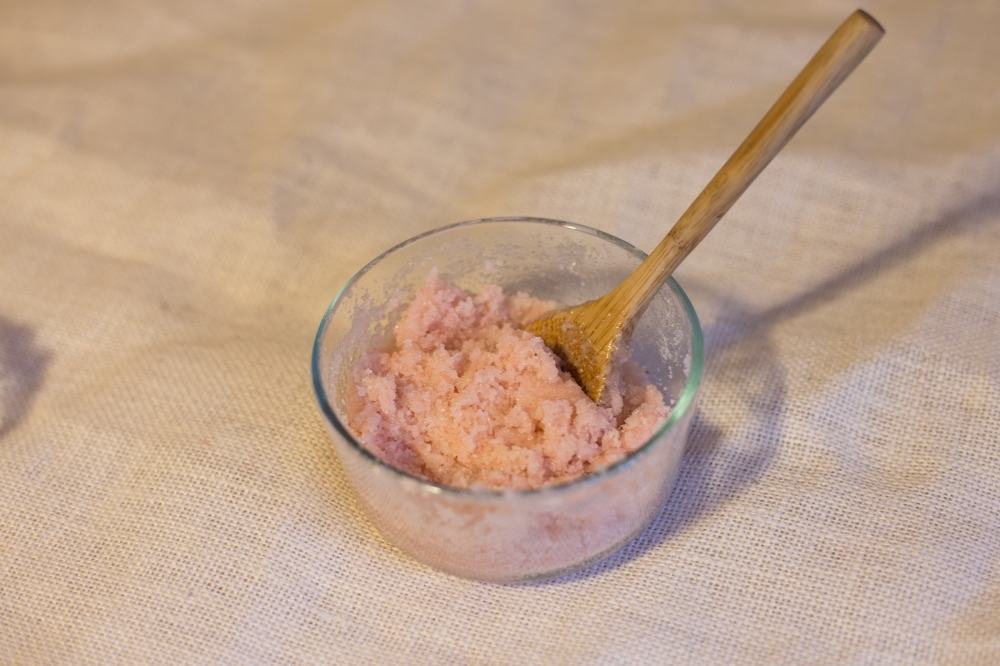 Spoon into your empty container. Note: Some essential oils can eat away at plastic, use glass when possible.
Use and enjoy! Simple, isn't it?
Like I said this is awesome for skin conditions like eczema and other itch causing ailments because it helps restore moisture and minerals back into the skin. Often salt is a bit courser, so be super gentle on your face or not at all, but your elbow and knees will love it!
Bonus: Here are 2 other recipes that are easy to mix up and are just as healing and helpful.
Rosemary and Lime Scrub
1/2 cup salt
1/4 cup olive oil
rosemary essential oil
lime essential oil
Wild Orange Sugar Scrub
1/2 brown sugar
1/4 coconut oil
Wild Orange essential oil
Orange zest from the rind of a orange