How do you manage and plan out your days? Keeping a printable daily planner sheet handy will make it easy to jot down your schedule and keep everyone in the family prepared for the day ahead. I created this free printable as part of my home management printable series, so be sure to grab all the free sheets in the series!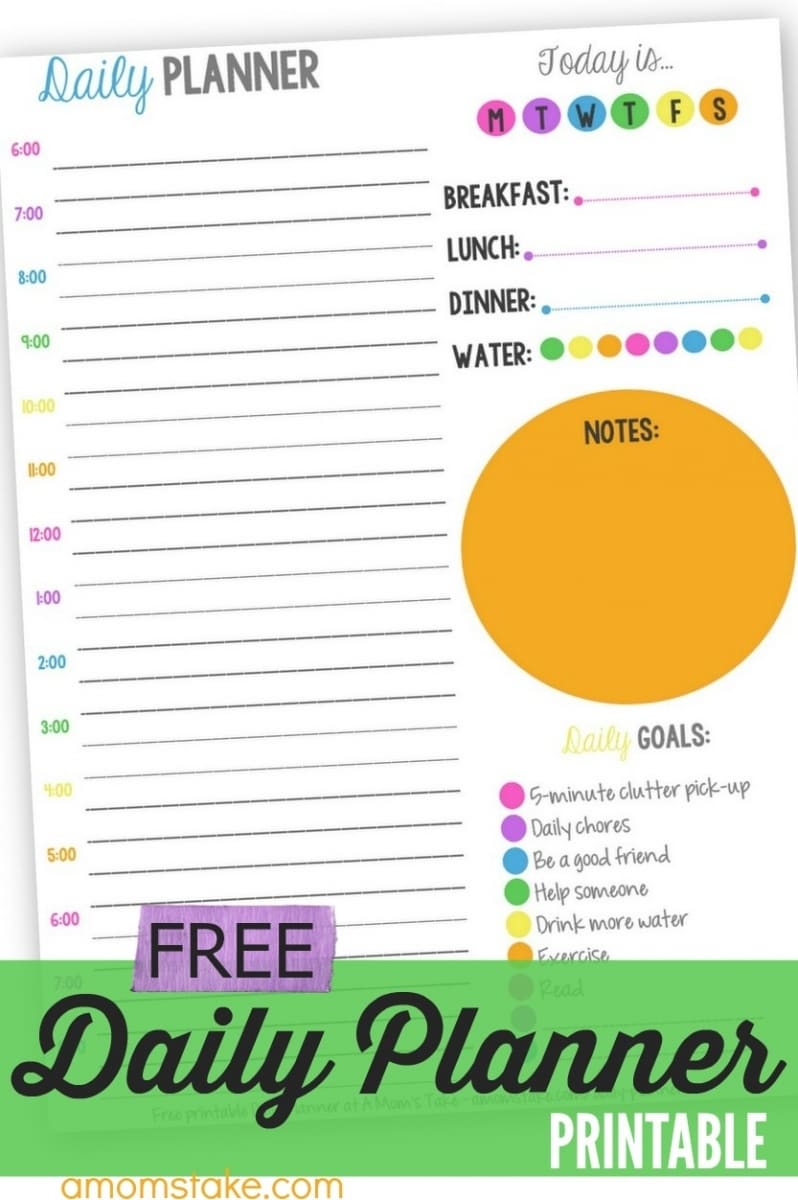 How to use this Printable Daily Planner
This printable daily planner is intended to give you an overview look at your daily appointments and schedule, so the far left column has lots of room to jot down your schedule for the whole day. If you have a repeating schedule, fill in this section first if easier and then make copies to save you time!
The right half of the sheet starts with letting you circle or check the day of the week if you like to look back on your planner. You can also plan your meals for the day and mark off water consumed. Then, there is a great large space for jotting down any notes you have throughout the day such as to-do's or reminders or even notes from a phone call.
The final section is a fun goals section to remind you of common goals you can aim to achieve throughout the day. The list includes things like a 5-minute clutter pick-up, to drink more water, and help someone today, among others.
There are two more blanks where you can add your own, too. Again, you can fill in this section and photocopy it if you have the same goal for each day like maybe spiritual devotions or taking vitamins.
Customize it as needed to make the daily planner work for you!
Get the Free Daily Planner Printable
You can download either the letter 8.5″ x 11″ size or choose the mini size which prints with two sheets per letter paper and can be stored inside a mini binder. Just click either of the links above, depending on which size you prefer, and the PDF will open in another tab. You can view the document and then choose to print and/or save the file.
Personally, I love using a mini binder and have found these supplies to be helpful for getting a home management binder organized in the past.
Our last free printable was a Weekly Calender Planner printable. Head back to grab that freebie, too, if you haven't already. We'll be sharing another free printable in two weeks! Subscribe to my once a week newsletter so you don't miss the next printable – a household chores list!