This is a sponsored post written by me on behalf of Cutter® Insect Repellents.
Living in the Phoenix valley, it's not a secret that I plan a mini-escape every single year. It doesn't matter to me so much where we head, as long as we get out on the open road and enjoy the summer together as a family. This year, we planned a road trip to take us up to see Mount Rushmore, a place I have yet to see, and several other fun stops en route.
We took our trip in a 15-passenger van filled with 8 little kids, 2 adults, and all of our camping supplies and lots of food and snacks for our travels. We planned out our days to have 4-5 hours of driving a day to allow lots of time for stops, visiting sites, and to give us time to setup camp each day.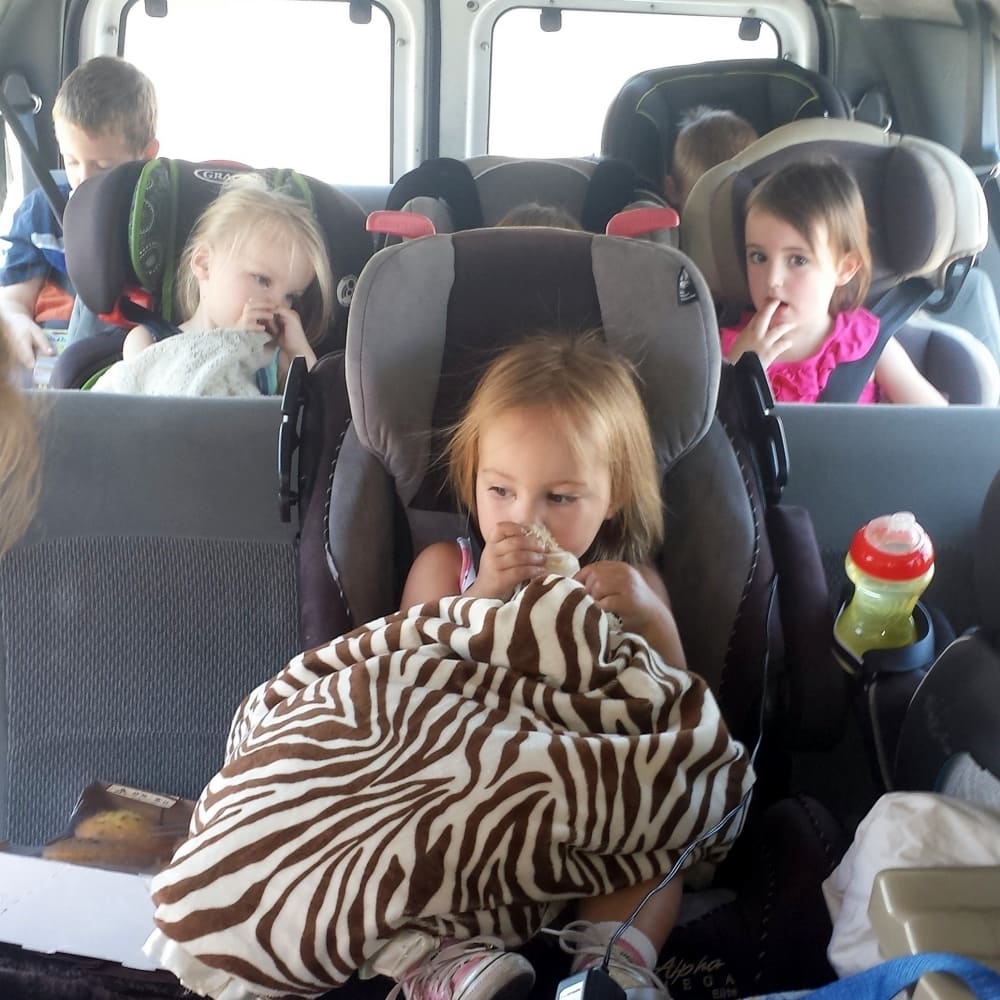 While I really enjoy getting out closer to nature camping, there is one aspect of camping that I know I want to avoid at all costs – bug bites! It's never fun to come home from an overnight camping trip itching and scratching. But what would be even worse is an extended trip where you don't get a break between new bug bites and the itches from the day before.
We went prepared and packed bug spray along with our other absolute essentials to make sure we would have everything we needed on hand to have a happy, safe and fun camping trip. This quick camping essentials kit list is to help you avoid forgetting those most important essentials that sometimes get left behind.
Camping Essentials Kit
Prepare a small tote bag that contains all of your camping essentials so you can easily find these important items when you need them.
Bug Spray
Sunscreen
First Aid Kit
Bandaids
Lantern
Flashlight
Flint/Steel and Matches/Lighter
Nylon cording
Nail clippers
Chapstick
Tweezers
Water
Cutter® has family friendly bug spray products that helped keep our troop of kids protected without the complaints of a stinky spray or hard to use products that frustrate more than help. The Cutter® All Family Mosquito Wipes made it really quick and easy to wipe down all of the kids really quickly.
The formula isn't greasy or oily and is soft on the skin. We really LOVED these wipes. They took out all the hassle of bug protection. Best of all, the package of 15 wipes is resealed to keep the wipes moist and ready for the next time you travel.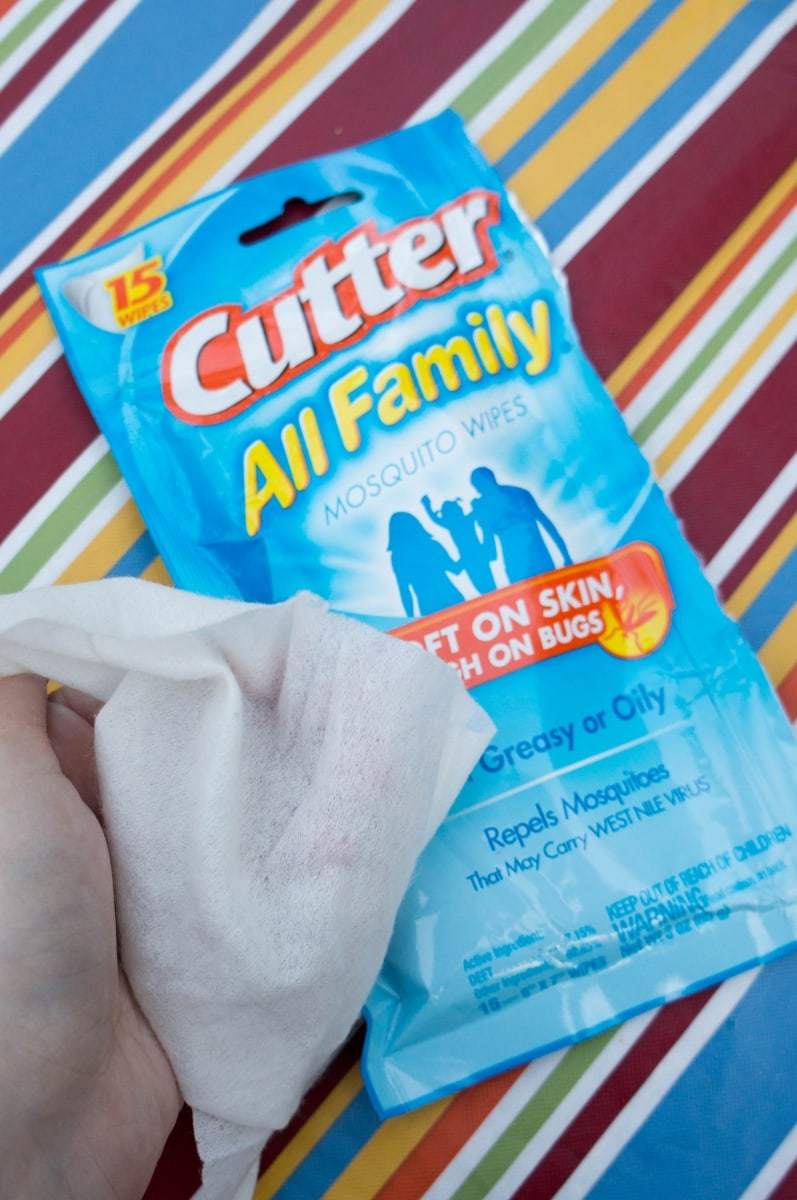 After the first day, we set these aside specifically for faces and sensitive areas so we didn't run out of the wipes. The Cutter® Skinsations® Insect Repellent spray was quick and easy to apply as well, even above pajama layers. Here's a peek at our camping trip with 8 kids!
What your camping essential?
This is a sponsored post written by me on behalf of Cutter® Insect Repellents.