Do you ever look around your home and wish you had a list you could go through once a week – or even once a month – to help you stay organized and make sure you were tackling all the areas that needed cleaning? Well, this Household Chores List is here to the rescue! Print out this list and store it in your home management binder so you can refer back to it as needed.
I received compensation for this post. All opinions are my own.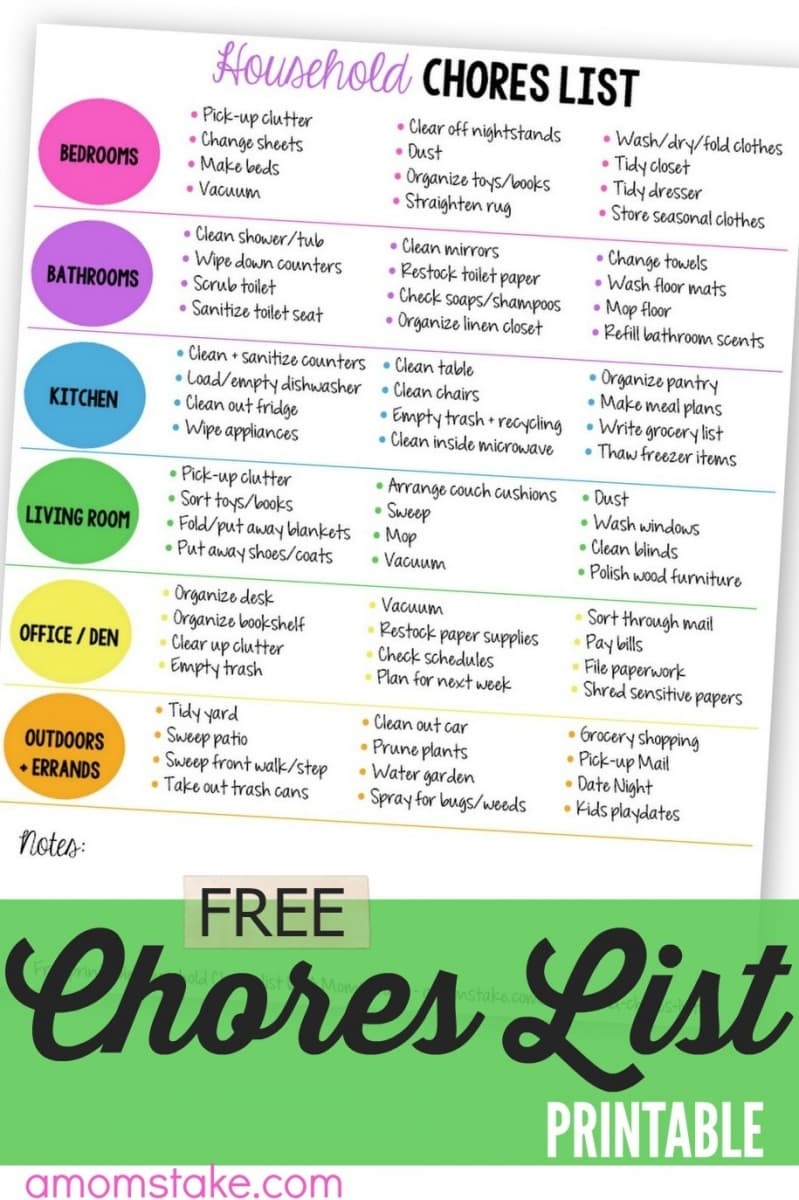 How to use this Household Chores List
Print out this sheet using the link below, and then stick your sheet into a sheet protector and into your home management binder. Then, you can reference back to the chart as needed or use a dry erase marker to tick off the jobs as they are completed throughout the week. Use the notes section to add other jobs that frequent your home such as stocking up on pet supplies or less frequent reminders like changing air filters.
To make your household chores easier you need to come up with a routine. Jot down the things you do each and everyday and set a plan. You can reward yourself as you complete the simple morning chores list with time to read, watch a favorite show, or get out of the house. This household chores checklist can be a great way to assess what you do each day and how to set up a routine. We break down our chores by the day of the week, assigning all the major household chores into a weekly routine that's easy to follow. Head over to grab that weekly chores list, next!

Get your free Printable Chores List
To save this printable, just click the link or image above. It will open up the PDF in a new tab where you can view the doc and then save or print out the worksheet.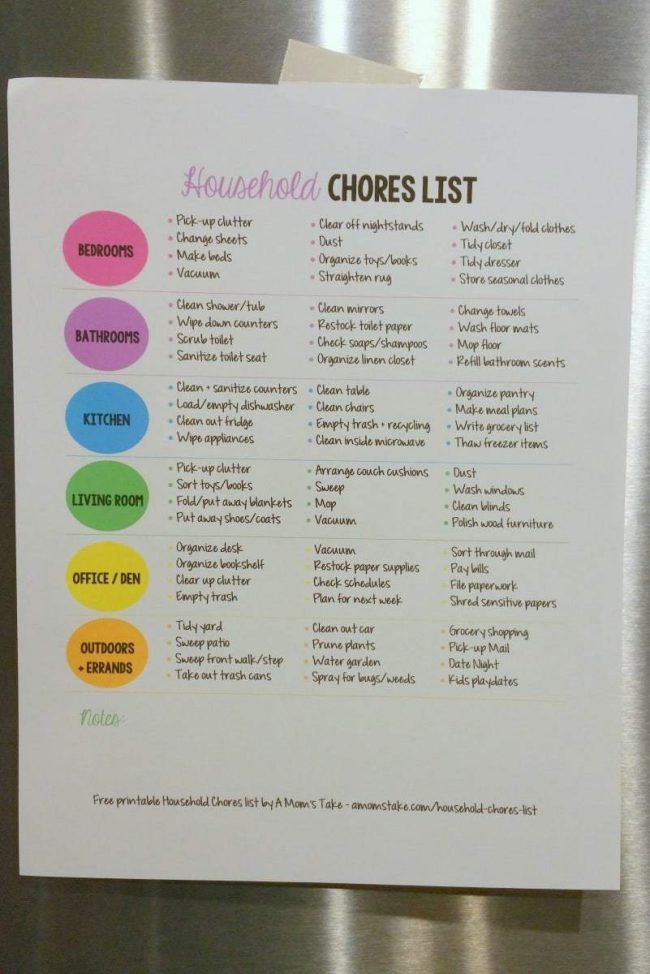 Head back and grab the last worksheet in the series – a printable Daily Planner. Next up in two weeks will be a printable chore chart!