We love hitting the open road as a family and exploring this beautiful country that we live in. The past two years, we've gone on extensive trips to hit many of the top sites across the 12 western-most US states. Here is a great itinerary to take you through 7 western US states in just a week, with ideas for those of you that have more time to visit. Having visited all of these states, this is a dream route that will show you lots of our beautiful country in a full, fun week! It's a total of 29 hours driving time and 1,700 miles.
This is a sponsored conversation written by me on behalf of Go RVing via Burst Media.
The opinions and text are all mine.
Western States Road Trip (in a Week!)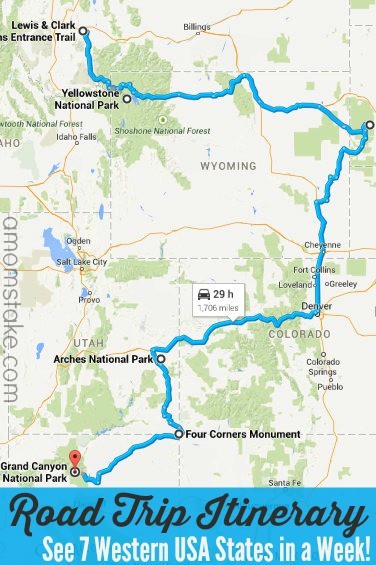 Day 1: Montana –
We will start here, in Montana, with a neat tour into the Lewis & Clark Caverns. It's about an hour trek into the caverns and an unforgettable experience. Finish the day by driving just over 2 hours (115 miles) and set up camp in Yellowstone for the night.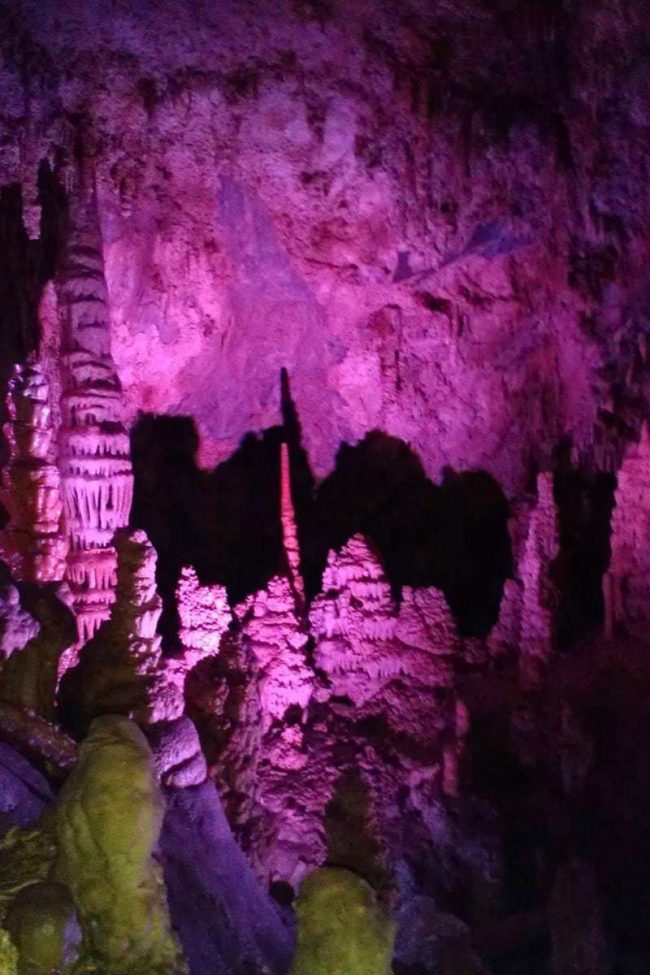 Day 2 & 3: Wyoming – You could easily spend 3 days in Yellowstone, but plan to stay at least a full day and set out to see the different geysers and wildlife in the park. You can also take a short detour from Yellowstone to see the Grand Tetons. When you leave Yellowstone, you'll have a bit of a drive to South Dakota. Plan to use day 3 as a long driving day (or split into two days, if you have the time) the total stretch is 9.5 hours (514 miles).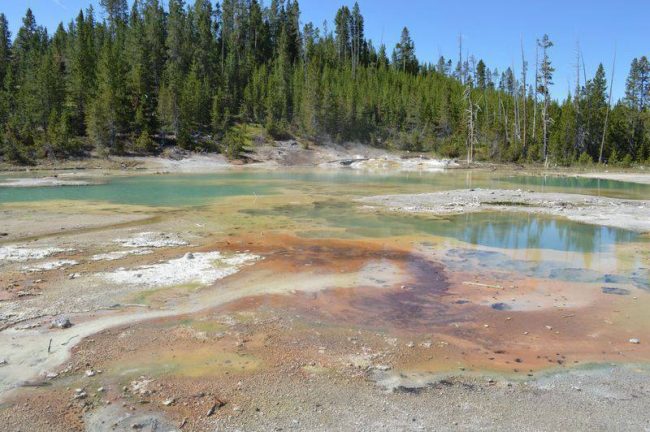 Day 4: South Dakota – Spend the first half of the day visiting Mt. Rushmore. You can also visit Crazy Horse and the Mammoth Digs which are both really neat, historic sites. If you have more time to work with, you could spend an extra day or two seeing sites around South Dakota. By afternoon, start heading to Denver as you finish up this leg of the trip, since it's a 6 hour drive (376 miles).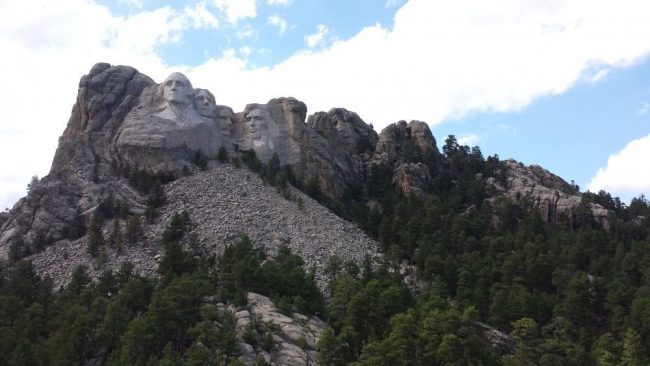 Day 5: Colorado – There are a variety of things to choose to see or do in Denver, but no major must-see attraction. Pick something to start your first half of the day, then head 5.5 hours (350 miles) to Arches.
Day 6: Utah – The drive up through Arches is breathtaking, but make sure you get out and take a hike, too! There are a variety of hikes to fit different skill levels, so pick one that seems reasonable for your group and get a closer peek at the amazing scenery. Plan to leave the next morning for your final two stops.
Day 7: New Mexico – Four Corners is a really fun, quirky stop where you can say you've stood in four different states all at one time, including New Mexico. You won't spend too long here, though, so plan it as a mid-day stop. It will take about 2 hours 40 minutes (150 miles) to this mid-day stop, then continue on to the Grand Canyon. The rest of this day's drive will take you 3 hours and 15 minutes (206 miles).
Day 7, continued: Arizona – We'll finish our trip with the Grand Canyon. It is an amazing sight to see, and definitely worth the stop. Drive along the south rim looking out at a few different viewpoints and try to catch the sun going down while you're there.
Have more than 7 days?
If you have more time for your trip, spend the extra days in Yellowstone or South Dakota. These two stops have tons of things to see. You can also extend your trip at either end to add more states to your roster. Consider the following add-on states if you have more time:
Washington & Oregon – You can begin further north. Seattle, Washington and Bend, Oregon are both wonderful stops.
Idaho – A half-day detour can loop you through Idaho to mark another state off your trip.
Nevada – Continue on from the Grand Canyon on to Las Vegas, Nevada, to stop at a big city full of non-stop entertainment.
The Best Way to Travel
We spent a full 5-weeks on the road one summer in an RV, and now we are ready to get back to RVing again this summer. We also just took our first weekend getaway to find cooler weather locally.
We love to go RVing because it makes it more comfortable to travel with the kids. Need to stop for a bathroom break? No big deal! Just pull over and you have a bathroom with you on the go. It's really fun for the kids, too, to get to travel in an RV with access to snacks, toys, games all while being able to be safely buckled in.
The deciding factor for us when choosing an RV was finding one that had 4 built-in seat belts right on the couch! All our boys can be buckled in while we drive, even my youngest child can be accommodated with his infant car seat.
I love that we are able to pick-up and go without having little concerns. Just pile into the RV, grab some food to tote along to cook and snack as we travel, and we're ready to hit the great outdoors. Best of all, is being able to dry camp with ease using the built-in water tanks and generators to feel like you have all the convenience even out in the middle of nowhere with complete quiet and a beautiful sky full of stars!
What's your favorite way to travel?