I am blogging on behalf of Walmart.com and received compensation for my time, but the views expressed here are solely mine, not Walmart's. Shop online and save money to live better at http://www.walmart.com.
Can you believe Father's Day has rolled around again? I have found that the perfect gifts for Father's Day combines something personalized and handmade with something that dad really needs which, for my husband, usually means a cool new gadget or a handy tool for all the DIY projects he does around our home.
This simple, inexpensive, and handmade sign would be great in the house, garage, or anywhere else dad wants to hang it. Whether or not Pops is handy around the house, he will appreciate the sentiment.
Homemade Gift for Dad – DIY Sign
Supplies Needed:
8"x10" board
Spray adhesive
Duct tape
Small hardware items like: screws, nails, washers, etc
Hot glue gun/sticks
Sandpaper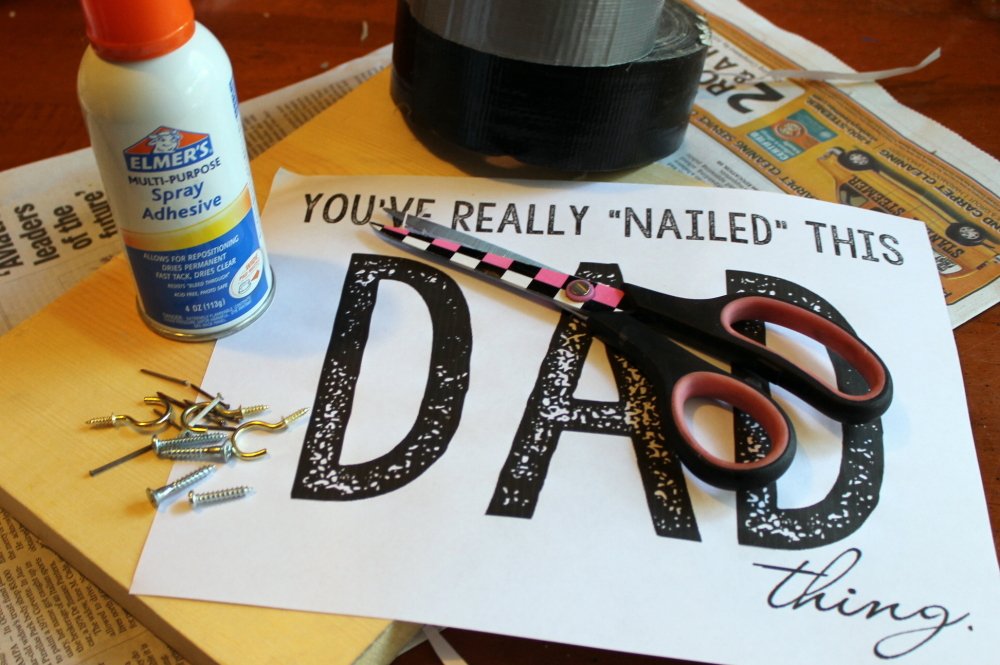 Directions:
Pick up a 10" wide board in any length at your local home improvement store. I bought a 4′ length board and had it cut into 8"x10" pieces for future projects. The 4′ board only cost me $2.49.
Right click the image above and choose 'Save as' to save this printable to your desktop. Open and print the 'Nailed It' printable onto an 8″x10″ sheet of plain white printer paper or card stock in the color of your choice.
Trim your printable to fit your board. Next, spray the back of your printable and board with adhesive spray and press the paper printable onto your wood board, making sure to smooth out any air bubbles. If needed, you can adjust the position of your printable for the next 30 seconds before the adhesive dries and becomes too strong.
Rough up the edges of your board with sandpaper to create a rough-and-tough look, if desired. Next, heat up your glue gun. While you wait for it to warm up, have your child arrange the screws and nails around the board. When the glue gun is ready, simply pick them up, add a dot of hot glue to where you would like to glue the screw or nail, and replace.
To create a hanger, fold a 5″ piece of duct tape in half, sticky side to sticky side.
Hot glue each end of the duct tape hanger to the back of the board about 1" from the center on each side.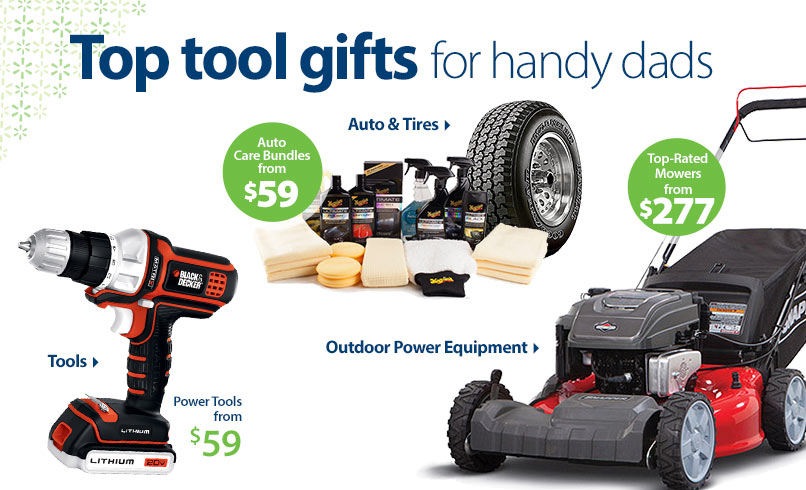 Round out Dad's Father's Day gift with something he really wants, whether that's something for his Man Cave, a new power tool, or something he has his eyes set on. Walmart.com has everyday low prices and you'll find great gifts for the men in your life, no matter what you're looking for.
What Father's day gifts are you shopping for this year?