My favorite holiday tradition is our book advent. I know many of our readers have this same tradition, but if not, basically your just wrap 24 or 25 of your favorite holiday stories up. Each night let your kids unwrap one book and read it together as a family. We prefer to read ours by the twinkling lights of the tree. It is a fun way to countdown to Christmas day!
I received samples for this post. All opinions are my own.
Over the last few years I have collected many books. Some are old favorites and others are brand new, but each year I like to switch up which ones I wrap up. This year I was ready for some fresh faces and I added a ton of new books to my stash. Here are some of my favorites.
Drummer Boy by Loren Long This is the sweet story with captivating illustrations of the beloved drummer boy from one of my favorite Christmas songs. Is it possible for one person's music to warm the hearts of so many? I think so, find this book here.
The Gift Of The Magi by O. Henry and P.J. Lynch One of my favorite books that my mom used to read to me tell the story of a brother and sister who sacrifice their most prized possessions to give the other a true gift of the heart. A beautiful lesson for all of us to learn this holiday season. Find it here.
Madeline's Christmas By Ludwig Bemelman Even when everyone in the house covered in vines is sick, Madeline is able to keep everyone's spirits up for Christmas. Your kids will be captivated by the magical twist in this instant holiday classic. Find it here.
Llama Llama Holiday Drama By Anna Dewdeny Poor Llama has a hard time being patient waiting for Christmas. Good thing Mama Llama knows just how to make him feel better. Your littles will totally relate! Find it here.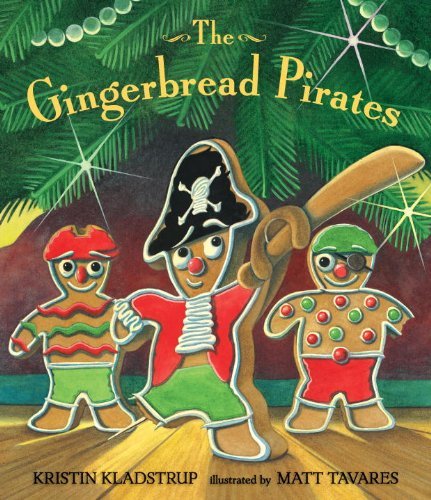 The Gingerbread Pirates By Kristen Kladstrup and Matt Tavares What would happen if your Christmas cookies were led by Captain cookie, a pirate bound and determined to save his crew from the mysterious cookie loving Santa? This hilarious tale is filled with the magic of Christmas! Find it here.
Skippy Jon Jones Snow What By Judy Schachner Our favorite siamese cat who thinks he is a Chihuahua is off on a brand new snowy adventure to save his poochitos. While not a christmas story, this winter tale will be a new favorite! Find it here.
Reindeer Dust by Kate Dwyer and Joanne Lew-Vriethoff This is sure to be your family's favorite new Christmas book. Full of adorable illustrations, this wonderful story builds anticipation for Santa's arrival and your kids will love whipping up their own batch of reindeer dust by following the included recipe. I know I will be saving this one for Christmas Eve each year. Grab a couple copies as they make the best gifts! Find it here.
Little Critter's Night Before Christmas By Mercer Mayer Your favorite Little Critter is the star of this retelling of a cherished Christmas classic. My kids love this one and ask to read it again and again. Find it here.
A Pirate's Twelve Days of Christmas By Phillip Yates and Sebastia Serra This year on the first day of Christmas my true love gave to me a a parrot in a palm tree! Your little deck hands will love the rhythm of this fun read aloud. Find it here.
A Pirate's Night Before Christmas By Philip Yates and Sebastia Serra Another retelling of a classic with a buccaneer twist, instead of St. Nick this ship is paid a visit by Sir Peggedy on eight giant sea horses. Such a fun adventure for your pirate loving crew! Find it here.
And Then Comes Christmas By Tom Brenner and Jana Christy Get your family excited for the upcoming holidays by looking for signs of the season. From chilly icicles to finding the perfect tree, you will love the anticipation as it builds for Christams day. Find it here.
Richard Scarry's Best Christmas Book Ever By Richard Scarry All your favorite Busytown friends like Huckle Cat and Lowly Worm are ready for the holidays. Join them as they celebrate this year. Find it here.
When, When, When Will It Be Christmas? By Cathy MacLennan Do you see the sights and sounds of Christmas around you? When, when will it finally be Christmas? The festivities are just beginning! Find it here.
Merry Christmas Curious George By H. A. Rey Curious George is up to all his regular antics this holiday season. See what happens when George is hiding in a tree delivered to the local children's hospital. Find it here.
The Polar Express By Chris Van Allsburg A well loved holiday classic, this book will be read until it falls apart. I am on my third copy. This story begs the question do you truly believe in the magic of Christmas? Find it here.
Merry Christmas Ollie! By Olivier Dunrea This board book tells the story of a very impatient Ollie. How much longer will he have to wait, and wait, and wait for Christmas? Perfect for those impatient toddlers this season! Find it here.
Christmas Mice By Bethany Roberts and Doug Cushman Four cute mice are are getting ready for the holidays, but what is the cat up to? This easy reader is a fun way to include new readers in all the fun! Let them read it to you! Find it here.
Little Blue Truck's Christmas By Alice Schertle and Jill McElmurry The Little Blue Truck has some special deliveries to make this Christmas. This book and the rest of the Little Blue Truck books are must haves for any young child's collection. Your kids will love the twinkle lights found at the end of the book! Find it here.
Tallulah's Nutcracker By Marilyn Singer and Alexandra Boiger Tallulah's dreams of being in a real ballet are finally coming true, she has a part in the Nutcracker! This Christmas book is positively magical! Find it here.
Rudolph the Red Nosed Reindeer By Thea Feldman and Erwin Madrid Can you believe Rudolph and Hermey are celebrating their 50th birthday this year! Celebrate with this beautiful collectors edition! Find it here.
The Lost Christmas Gift By Andrew Beckham This beautiful book tell the story of Emerson Johnson who receives a package that had been lost in the mail for decades. The package is from his dad who was serving in the war in Europe. This book is a great Christmas story for your older readers. Find it here.
The Dinosaurs' Night Before Christmas By Anne Muecke and Nathan Hale The Dinosaur fossils come to life and sing and dance and eat in this fun version of the Christmas classic. Find it here.
How The Grinch Stole Christmas by Dr Seuss Everyone knows this holiday classic and it wouldn't be Christmas at our house without it! Revisit all your friends in Who-Ville this year! Find it here.
Santa The World's Number One Toy Expert By Marla Frazee How does Santa know exactly which toy to give each kid? It is simple, he is a toy expert and works hard at his job. You will LOVE the illustrations in this book that has quickly become one of my all time favorites! Find it here.
Bonus Book: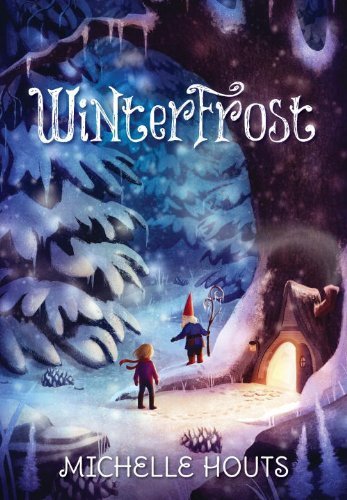 WinterFrost By Michelle Houts This book is actually a chapter book, it would be so fun to open it at the beginning of the month and read a little each night. This magical Christmas tale about Bettina and her baby sister Pia is sure to be a loved winter adventure. Find it here.
Do you have a book advent at your house? What are your favorite Christmas books?