Summer is almost over, and it's just about time to go back to school. We had a pretty quiet summer at my house, mostly because of the heat, but we did have late nights, yummy snacks and lot's of laughs. Now that school is almost here, we definitely need to focus of getting healthy for back to school. If our bodies are ready, our minds will be ready to go!
I was provided samples as well as compensation for this post. All opinions are my own.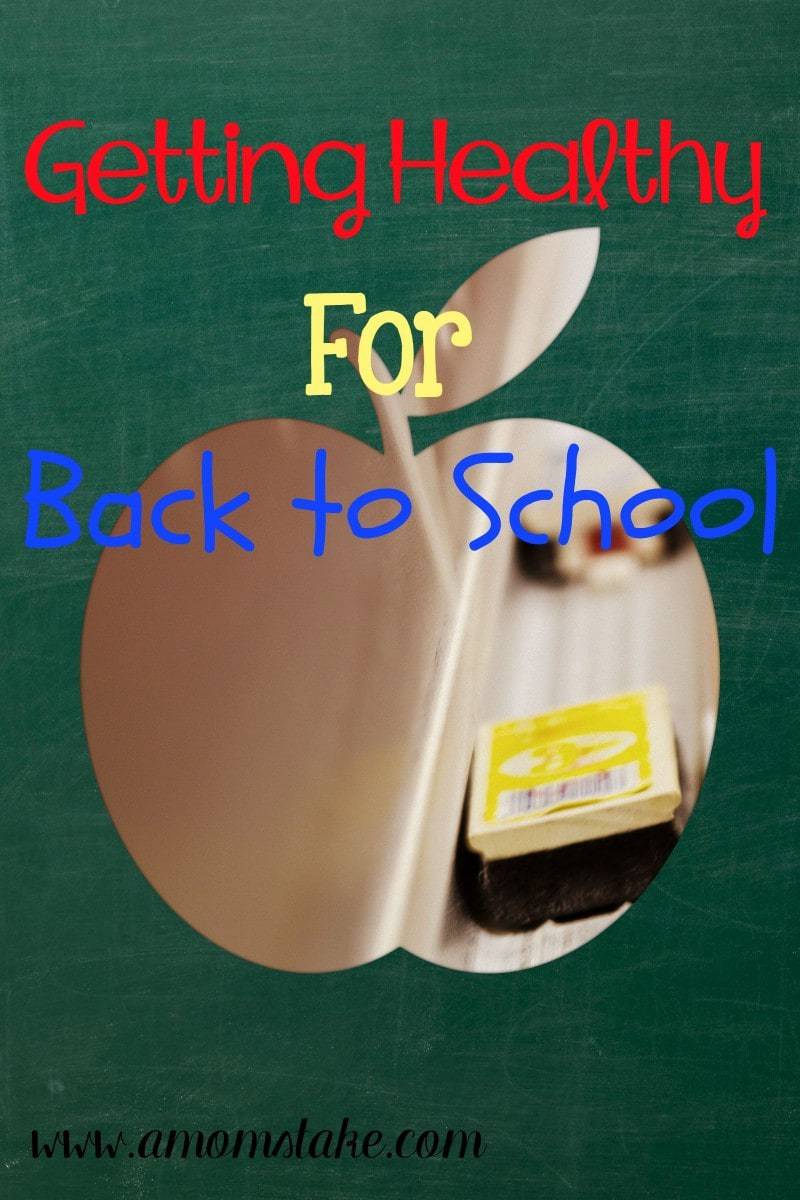 Food
Our summer is filled with tons of fun summer treats. It's time to get back into the habit of eating healthy. First, starting with a healthy breakfast. It's not necessary to eliminate all the fun treats, but make them more of a treat and less of an every day thing. Sit together as a family and talk about lunches at school, and what healthy snacks can be included. When the kids are involved, they are more excited to try new things.
Sleep
Sleep is probably one of the most important things to work on before school starts. At my house, the bedtimes are a bit changed…later bedtimes, and later wake ups. It's definitely hugely important to start, several weeks before school starts, with setting the bedtimes/wakeup times to school times. It will be so much easier on you, and your kid's when school actually starts because they will be already used to the schedule. Sleep is essential to keep the body in tip-top shape, especially when it will soon come into contact with a bunch of new germs at school!
Stress
Summer can be stressful on parents. We sometimes feel like we have an obligation to keep the days filled with fun activities. Before the summer is over and school starts, take a moment to de-stress. Schedule a date night with your spouse, or if you can swing it, a stay-cation. Enjoy a bit of time for you, since the summer was kid time. Taking the moment to get rid of some stress with make you feel refreshed, and ready to conquer anything!
BioTerra Herbs describes themselves "We have the most ridiculously awesome herbal supplements on planet Earth and do so with a wicked sense of humor. We provide healthy, drug free supplements that are as active as you are. These symptom-based herbs not only help your body's natural healing process, but also help your quality of life and health." BioTerra's sense of humor is seen immediately in their packages and hilarious website. My favorite part is the question and answer section that gives you instructions on finding your television remote!
BioTerra products are strictly herbal, vegan, gluten-free and Non-GMO Project Verified. BioTerra combines herbs to help your body's natural healing process, but also help your quality of life and overall health. The offer an amazing variety to help with a ton of different needs:
Energy "boing" – boosts energy without stimulants
Sleep "z-z-z" – relieves occasional sleeplessness and promotes restful sleep
Snoring "shush" – reduces snoring, improves quality of sleep
Mental Focus "huh?" – boosters for mental clarity and supports concentration
Digestion "belch" – reduces bloating & gas, and relieves stomach discomfort
Vision "zoom" – promotes eye health and supports visual function
Stress "gahh" – mastering everyday stress for men & women
Immunity "zap" – supports immune system & response
Detox "ahhh" – eliminates toxins with gentle internal cleansing and supports liver function
I was send several samples of BioTerra Herbs. I was really excited for my husband to try Energy "boing." My husband works outside in the Arizona heat. With the kids home from school, his sleep pattern has been terrible. During the day, his energy is completely tapped out. I hate the thought of him drinking energy drinks during the day.
Energy "boing" really put a "boing" in his step. He was really impressed with the energy he had during the day. He didn't have any jittery feelings (like from an energy drink) and at the end of the day, he was able to relax before bed. He was already a fan of Sleep "z-z-z" and he was happy to add energy to his daily routine!
How do you get healthy for back to school?