This article is sponsored by Alpine Lace®
I am always finding myself grabbing a snack. My boys never seem to make it from breakfast to lunch without a word of "I'm hungry" as their growing little bodies need lots of smaller meals all day long.
That means, we have had to get creative around her to find snacks that are both healthy and filling and ones that my boys will happily eat! Here are some of our favorite healthy snacks!
25 Quick & Healthy Snack Ideas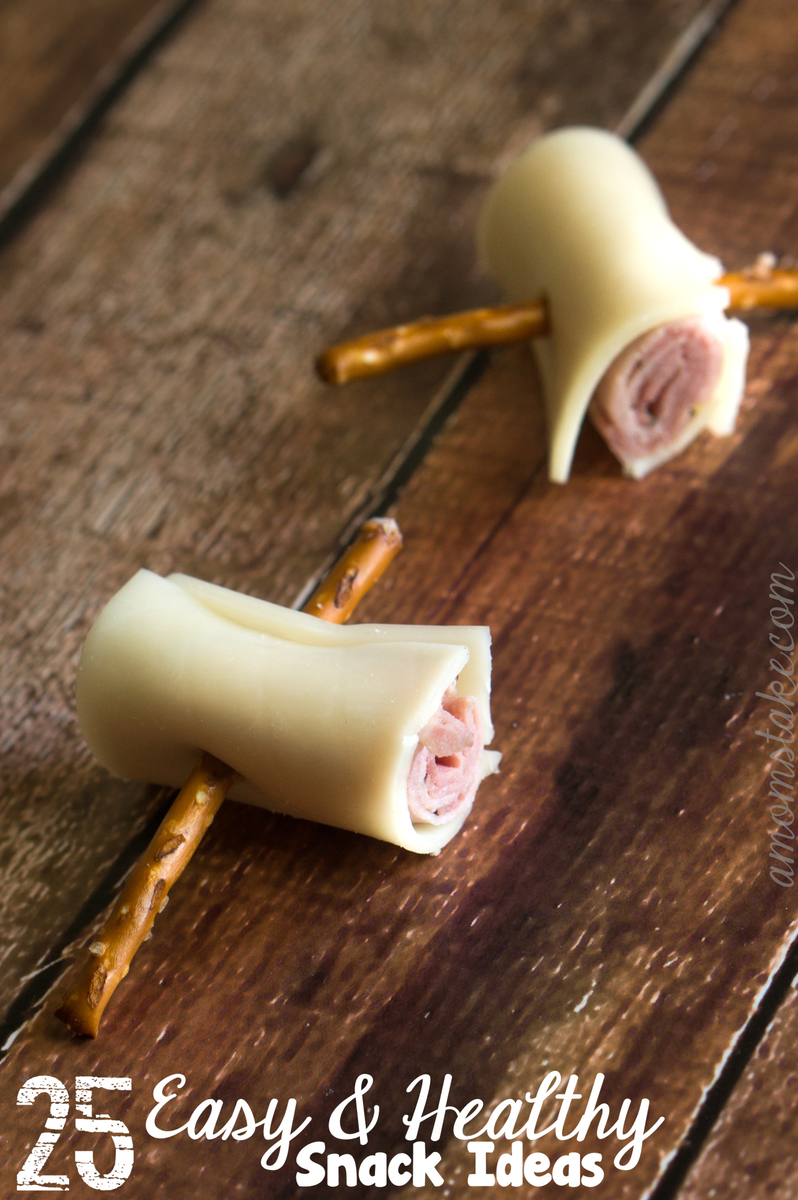 Crackers & Cheese
Chips & Salsa
Popcorn
Nuts
Diced fruit (our favorites are apples, strawberries, grapes and mandarin oranges)
Carrots and ranch
Raisins
Mushrooms
Pickles
Trail mix
Granola bars
Toast
Pretzels
String cheese
Yogurt
Applesauce
Muffins made in a mini-muffin pan and stored in a freezer bag
Pepperoni
Hard boiled eggs
Lunch meat
Sliced cheese
Peanut Butter on crackers
Dry cereal
Granola
Dehydrated fruit
Tips for Healthy Snacking
The key to healthy snacking is most importantly to watch your portion sizes! We have small snack bowls that help us not over-indulge in snacks.
I'm always surprised how a small snack carries you over to the next meal, you truly don't need a big portion. The other thing to watch for is to choose low calorie, low fat, and low sodium varieties where possible.
We love little snack containers that are easy to load up and have ready to go. Plus, they help keep a reasonable size snack portion. The big bag of nuts or goldfish are hard to stop eating after a handful, but a cute container to hold your portion works great!
Sistema Food Storage Containers, Set of 3
Swiss Turkey Rolls
My boys always love the holes is Swiss cheese, they think they are too fun! Cut a slice of cheese into 6 smaller rectangles and top six whole wheat crackers with your slice of cheese for a super quick and easy snack everyone will love.
My boys favorite snack lately has been a lunch meat and cheese roll-up! You take a slice of lunch meat and roll it up tight. Then, take a slice of swiss cheese and roll it starting outside the lunch meat roll wrapping it around the outside.
Slightly overlap the cheese which will hold your roll together tight. Then, spear it with a pretzel. It turns out so cute and it's a fun and tasty snack.
Head over next to see our 100 Mix-and-Match Lunch Box Ideas!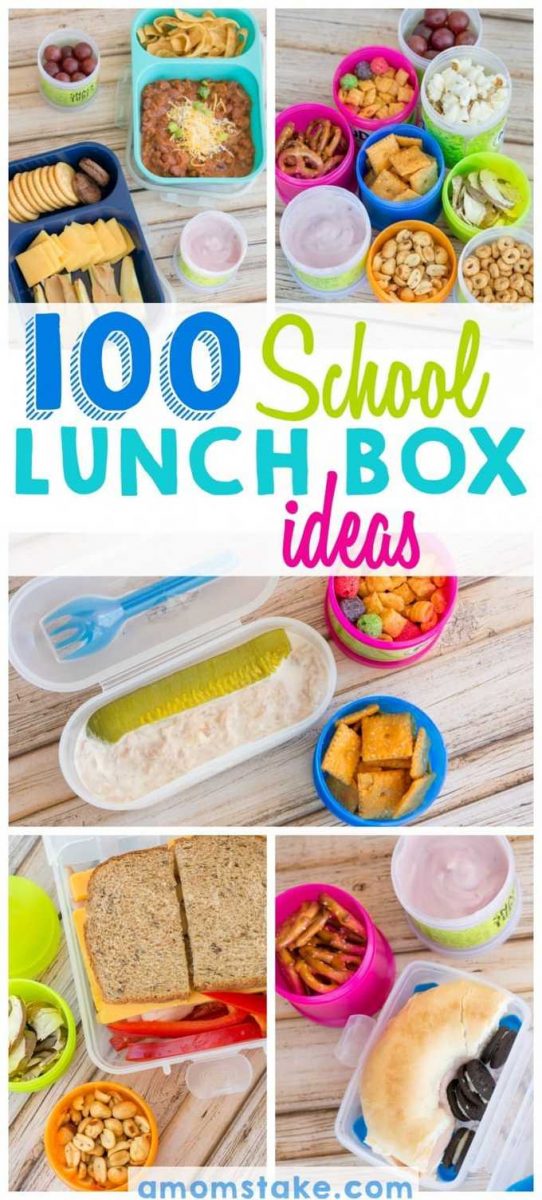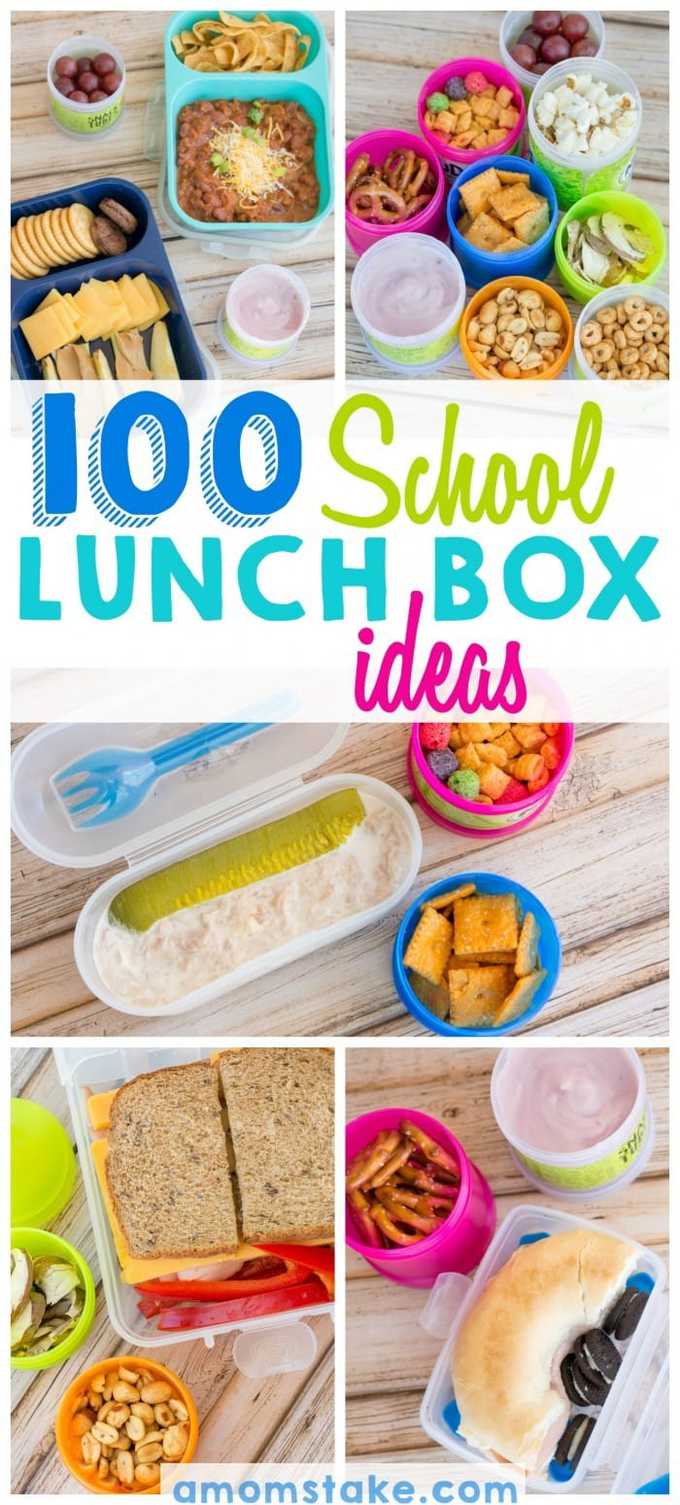 What's your favorite healthy snack?