These chocolate mint crinkle cookies are a favorite because they are so easy to make and they look really fun and festive! We make up a batch for St. Patrick's day and for Christmas (and several other times of the year just because!!) We've even mixed up the cake mix flavors, when we're not adding mint extract, to create all sorts of yummy, unique combinations!
Chocolate Mint Crinkle Cookies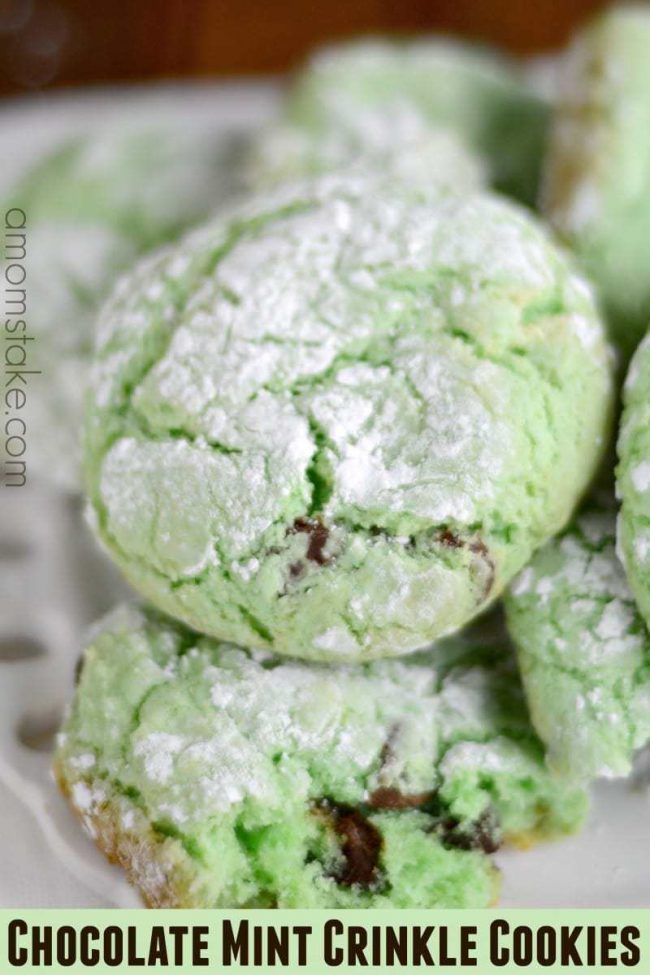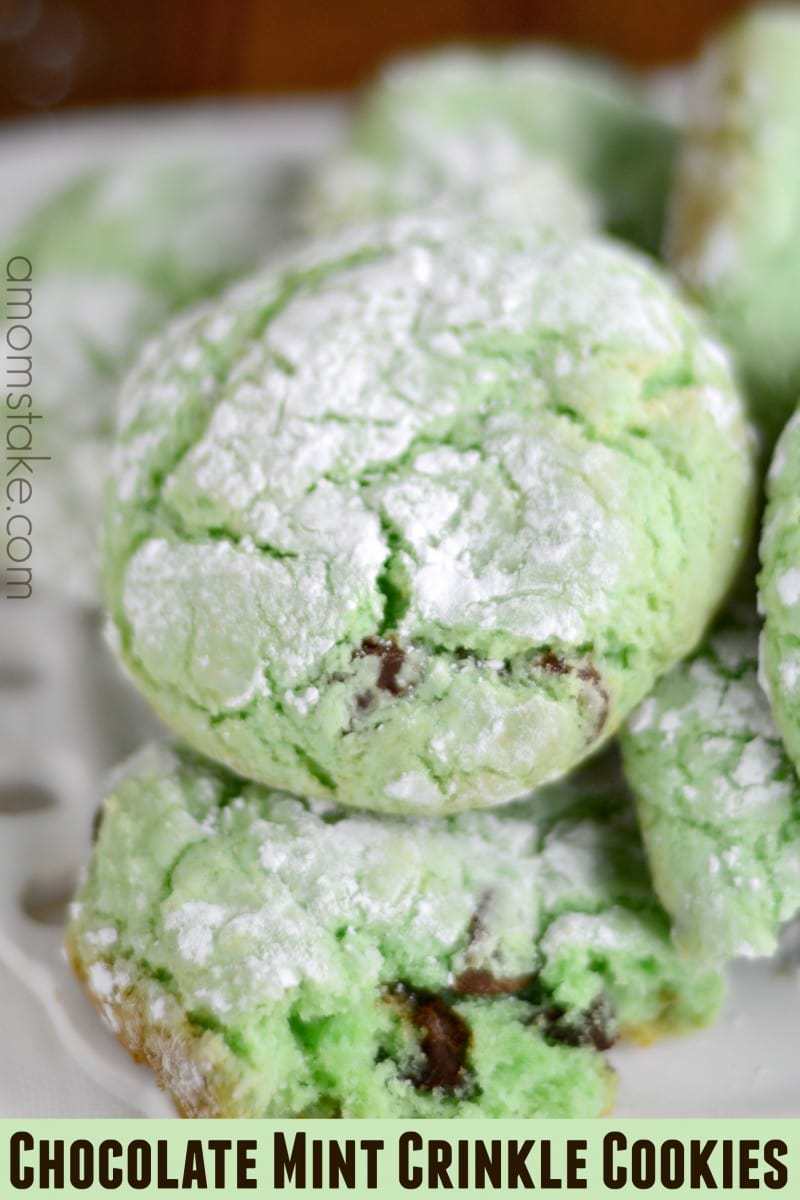 Ingredients:
1 vanilla cake mix
2 eggs
1/3 cup oil
1 tbs mint extract
1 cup semi sweet chocolate chips
Powdered sugar
Directions:
Mix together cake mix, eggs, oil and mint extract.
Add in 2-3 drops of green food coloring.
Fold in the chocolate chips.
Place dough in fridge for 30 minutes.
Preheat oven to 350 and roll dough into balls dipping them in the powdered sugar Place on a ungreased cookie sheet.
Bake for 12-14 minutes. Remove and cool on a wire rack.
Store your cookies in a sealed container or zipper bag (and then hide them so you don't have to share!!)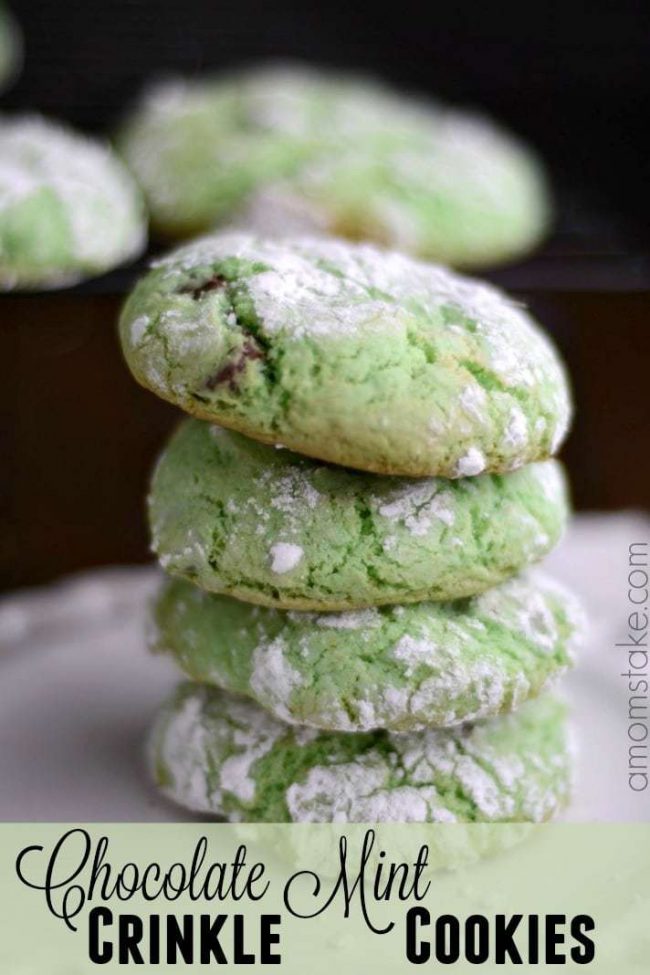 I love the combination of chocolate and mint, but you could leave out the mint or chocolate (either one or both) to make a different cookie experience each time. You can also substitute for different cake mix flavors for totally different combinations every time you make these easy, yummy, crinkle cookies! Red velvet and lemon cake mix work well – try them next! I've also heard of trying funfetti cake mix, which sounds so fun for a birthday cookie!
More fun St Patrick's Day treats!
Sherbet, Sprite and limeade combine in this yummy punch!
A yummy fruit layered treat for St Patrick's Day
topped with the best fruit dip ever!
What other crinkle cookies cake mix combinations would you try next? Let us know how your combinations turn out so we can all try them next!