Southern Utah is home to two really unique naturally occurring attractions. When we planning our route home, it was a little bit longer by time but only about 30 miles farther to head through the south east corner of Utah instead of our typical route we take down through St. George and on through to Las Vegas. We decided it would be well worth the extra hour or so on the road to see these two attractions that were both on my travel bucket list.
Arches, Utah
I have heard a lot about Arches but still wasn't completely sure what to expect. As we got close to Arches, the scenery started to change a little bit, but most of the red rock formations didn't come into view until you were into Arches and heading up the road into the National Park.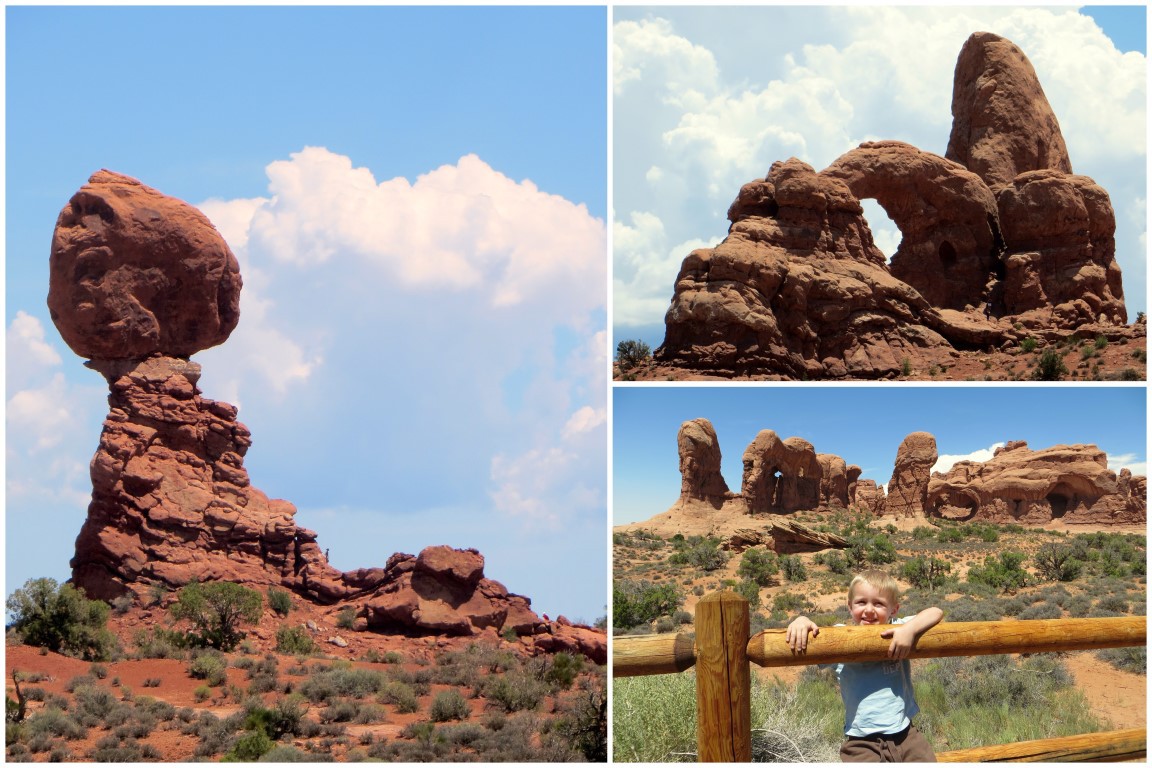 We have a joke in my family as my dad always tells, still to this day, to look out the window and "oooh" and "aaaah" over the really cool rock formations. Arches would be a dream location for him. We kept making jokes about my dad needing to build his house right there!
The scenery was absolutely gorgeous and impressive. Everywhere you look there are these massive and very impressive rock formations and arches formed out of this gorgeous red rock. To a degree, it reminds me of Sedona in Arizona, but the unique formations are much more impressive. We picked out a simple hike to head out on that would be easy enough to do with the kids and selected the Double Arch hike.
The hike to Double Arch is just a .5 mile round-trip walk. It was a little bit sandy but very doable even with our little boys in tow. It was definitely worth our detour to stop and drive thru Arches! It's a place I'll never forget and one of the most awe inspiring scenic places I have been to right up there with Yellowstone and the Grand Canyon!
Four Corners, USA
Our next big stop was to stand in four states all at the same time at Four Corners, USA. We shipped off our kids each to their own state with one in Utah, Arizona, New Mexico and Colorado. Our boys thought it was so funny that they could run from state-to-state and we were sure to make lots of jokes about "leaving" our kids in another state while we headed "home to Arizona" (a few feet away).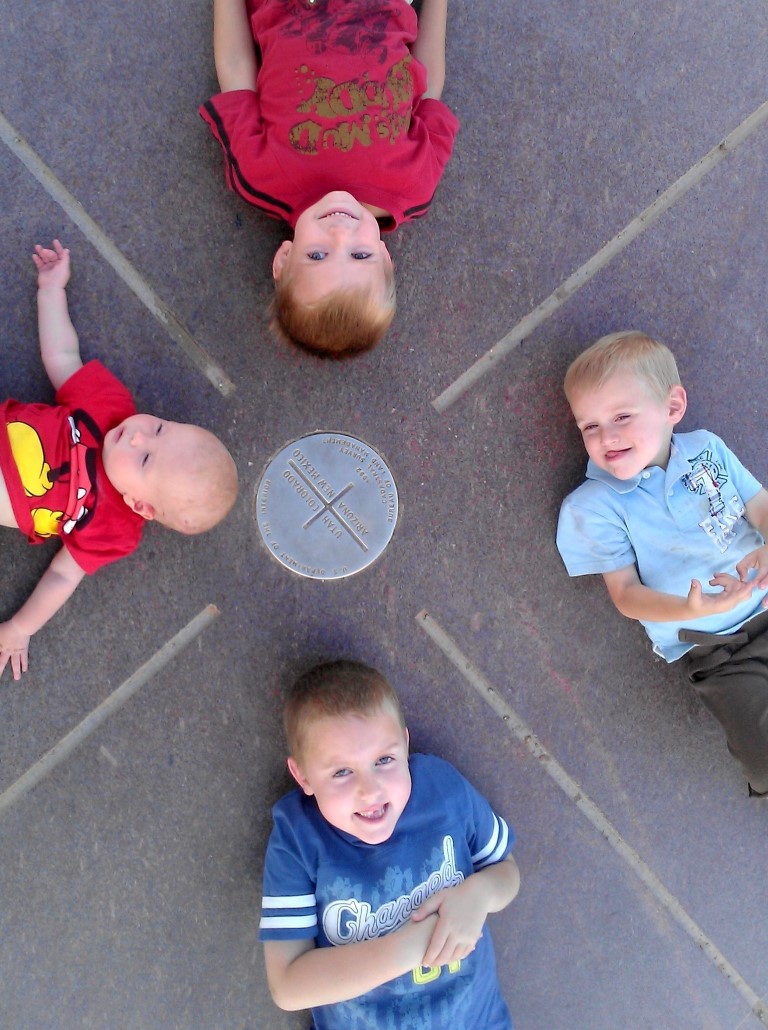 Four Corners is really a very touristy stop and it is located on Indian territory so you will see lots of shops and vendors around the square during the daytime hours. We got there just before the sun went down so we still had enough light to see but all the shops had already closed for the night. You'll also have to push your way in to get a turn standing at the states intersection. There was just one couple when we arrived so we patiently waited for them to take a few pictures. As soon as they were finished, the square had four or five groups waiting and we had to sneak in to grab a few pictures whenever we could.
In fact, we even got a photo bomber in our only family picture taken at Four Corners! Despite the fact that Four Corners is very touristy and really nothing to "see" while you are there, we still thought it was really fun to hop back and forth across the states and it was an enjoyable visit. It's something that's worth doing once, especially with kids.
Have you ever been to Southern Utah?