Updated on April 4th, 2013
Tommee Tippee sent me samples from their Explora line to review! I received their Easi-mat, Spill proof water bottle, and weaning bowl with spoon to review. I was really excited to try out the easi-mat but it was quite a bit smaller than I had expected. I was thinking it would be similar to a placemat and keep my table clean but in reality it is more like a small bowl spill zone. It sticks really well to the counter and holds the bowl really well too if you happen to have a kid who loves to throw their bowl when they decided they were done eating. My 22 month old didn't try to take off the mat either and the bowl stayed put on the holder which was really nice. I also didn't notice any spills outside of the mat zone, but I don't think that would be the case for every meal.
I liked the straw cup a lot! It was great for my boys since I'm really past the "sippy" cup stage for them but sometimes want something that won't spill! It was easy for both of them to hold and drink from and we didn't have any leaks! I also really liked the explora bowls we received. They were a great size and I liked that they had a handle tab to them which most bowls don't have. It made it easy to grab the bowl. The bowl also came with a great lid that encloses the spoon onto the lid which makes it great for taking out to a restaurant with you as you can have the food ready in a contained bowl and your spoon as well which won't get lost at the bottom of your diaper bag!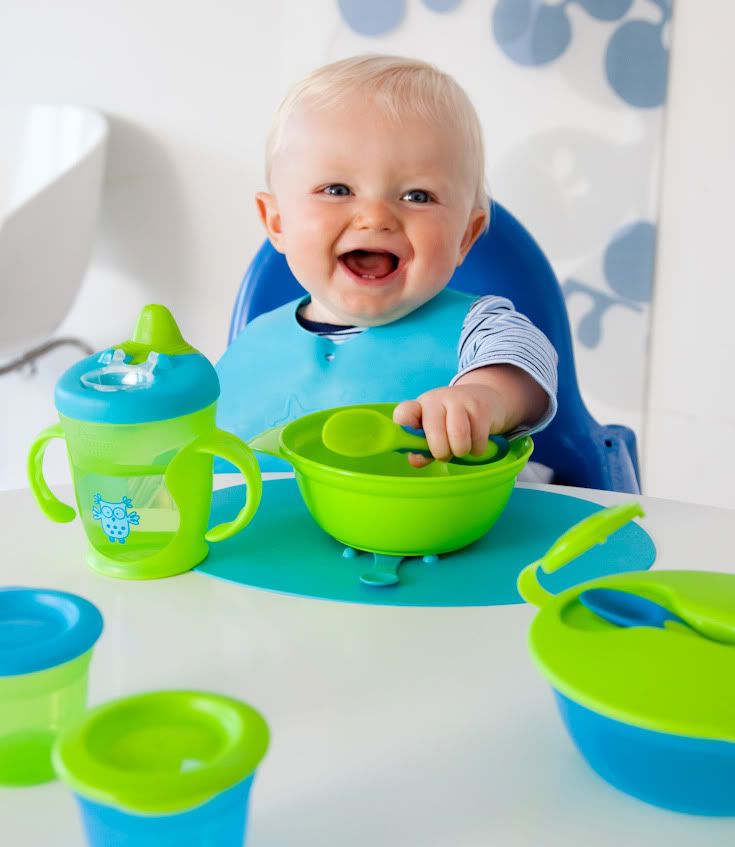 Tommee Tippee Products are now available at all Toys "R" Us and Babies "R" Us stores nationwide as well as online at BabiesRUs.com. Now through July 23rd, when you buy any Tommee Tippee Explora item you get a 2nd item 50% off at BabiesRUs.com
*Thanks to Tommee Tippee and Mom Bloggers Club I received a Tommee Tippee Spill Proof water bottle, Easi-Mat and Explora weaning bowl with spoon for free to keep in order to try the product and form an opinion for this review. I was not compensated in any other manner.