This article is a talk I gave on Sunday, June 12th, 2023. Since I spent many, many hours preparing this talk and studying this topic, I thought I would publish it here just so I don't lose my research and have it easily available for me to access in the future.
Charity: The Pure Love of Christ
The only "good" thing about giving a talk is an excuse to get out of shuffling my kids on the bench trying to find the perfect combination where they won't pester each other. So, I feel a little cheated, as I only have 1 on the bench this week.
Proverbs 17:17 "A friend loveth at all times, and a brother is born for adversity."
I agree. It is super easy to love a friend! But it may be sometimes difficult to show an outpouring of love to those closest to us and to those we don't know very well. But it's clear it is an important message we need to learn.
You might find this interesting:
The 1st talk given by Gordon B. Hinckley as a newly called prophet was titled "The Need for Greater Kindness. He spoke again at his last conference with a caution to avoid anger.
Next, was President Monson's turn with a great talk on Charity in the middle of his service and a final talk during his last conference titled "Kindness, Charity, and Love".
In President Nelson's first conference as the prophet, an introduction to a new way to Minister was introduced. And, most recently, President Nelson addressed us in this last General Conference with a call to better show love for others in his talk titled "Peacemakers Needed."
It is clear that this recurring theme of Charity is something the Lord needs us to know and improve on.
What is Charity?
What first comes to mind when you hear the word "Charity"? You'll likely think of giving service. While that is definitely a part of Charity, I prefer this definition:
"The highest, noblest, strongest kind of love, not merely affection; the pure love of Christ." Can you picture that kind of love?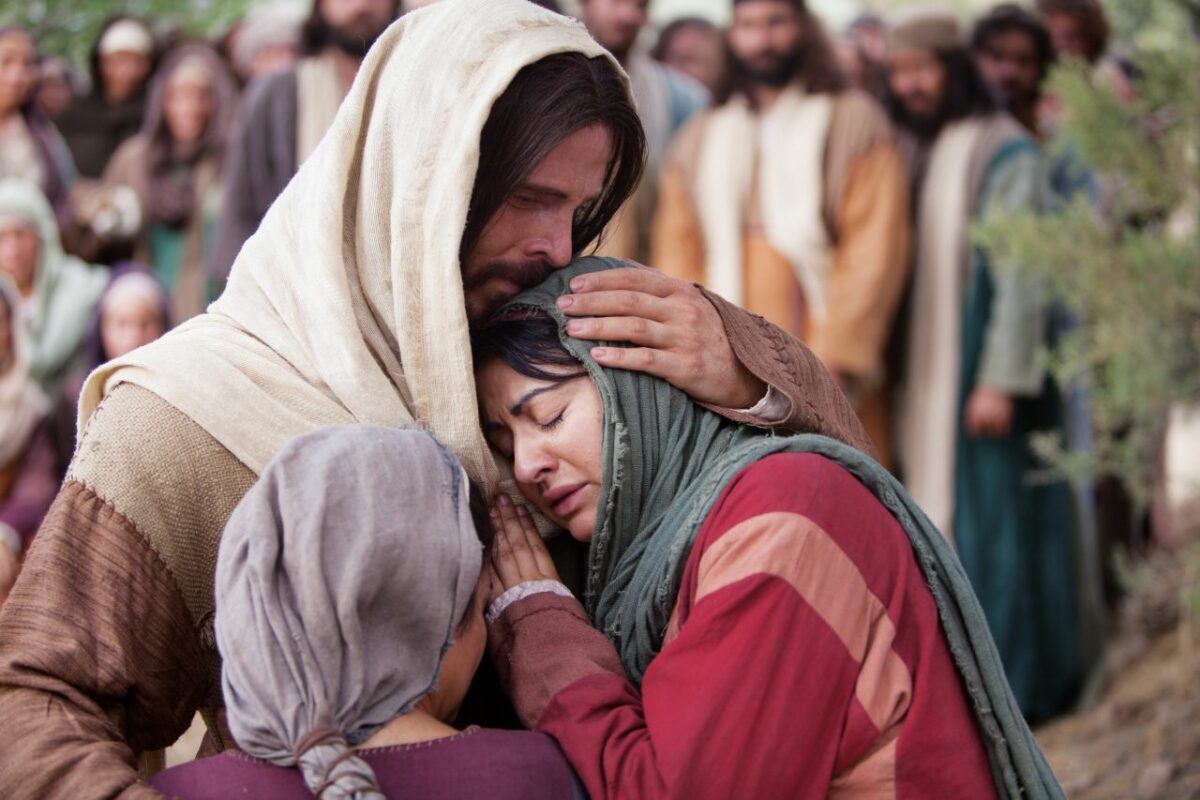 Instead of defining Charity by good acts, this definition defines Charity by the WHY – the thing that motivates us to act. Why might you and I need to seek and develop Charity in our lives?
Let me use the words from 1 Corinthians 14:
1 Though I speak with the tongues of men and of angels, and have not charity, I am become as sounding brass, or a tinkling cymbal.
2 And though I have the gift of prophecy, and understand all mysteries, and all knowledge; and though I have all faith, so that I could remove mountains, and have not charity, I am nothing.
3 And though I bestow all my goods to feed the poor, and though I give my body to be burned, and have not charity, it profiteth me nothing.
Can you picture those visual contrasts? If you were the greatest preacher, the greatest faith leader, or even the greatest giver of service, if you don't have the pure love of Christ as your motivating factor, your works are for naught.
Let's go to Moroni, starting in verse 45 of chapter 7. As I share this list of attributes, I challenge you to picture the Savior and how he embodied each of these characteristics.
I will swap out the word Charity several times in this passage with the phrase "love of Christ" because I think it really helps to add depth to this verse. I challenge you to continue to make that word swap whenever you hear me say the word Charity throughout this talk to help cement that connection in your mind.
45 And (the pure love of Christ) charity suffereth long, and is kind, and envieth not, and is not puffed up, seeketh not her own, is not easily provoked, thinketh no evil, and rejoiceth not in iniquity but rejoiceth in the truth, beareth all things, believeth all things, hopeth all things, endureth all things.
46 Wherefore, my beloved brethren, if ye have not (the pure love of Christ) charity, ye are nothing, for (the love of Christ) charity never faileth. Wherefore, cleave unto (the love of Christ) charity, which is the greatest of all, for all things must fail—
47 But charity is the pure love of Christ, and it endureth forever; and whoso is found possessed of it at the last day, it shall be well with him.
1st – Understand Christ's Perfect Love for You
To give us a deeper understanding of Charity, we must next look at how Christ loves us. I'll share with you 2 stories and I'll try to keep them brief.
We know Christ spent a lot of time healing people of a wide variety of sickness and concerns. Sometimes he healed by sending them down to the river to wash, other times he simply spoke the word and they were healed, and then, there were times like with the leper.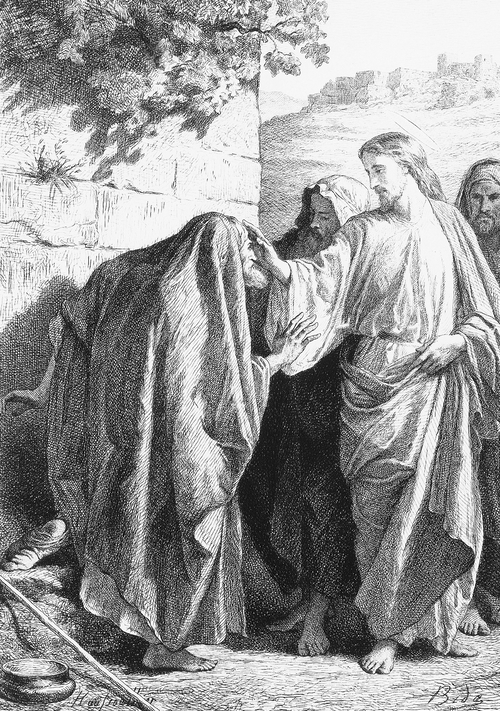 Matthew 8:2–3
2 And, behold, there came a leper and worshipped him, saying, Lord, if thou wilt, thou canst make me clean.
3 And Jesus put forth his hand, and touched him, saying, I will; be thou clean. And immediately his leprosy was cleansed.
We know that Jesus did not have to physically touch this man to be able to heal him. In fact, at the time Lepers were sent out of the town and no one would have be willing to get close to a leper because they were considered unclean. And though Christ could have chosen to heal him in any way, he took the time to connect with him and make sure he felt loved and seen.
Let's compare touching the unclean man with another example.
I brought in a bowl and a towel and asked my youth Sunday School class this past Sunday if I could wash their feet. Their looks of shock, horror, and embarrassment were quite amusing! No one took me up on the offer, but then we dove into the verse together learning about how Peter responded to the same offer from the Savior.
John 13:8 "Thou shalt never wash my feet."
We know that the apostles' feet would have been incredibly dirty from the sandy dirt roads and the lack of proper plumbing and trash services – the streets would not have been clean. And it was the job of the lowest servant among all the servants to wash the feet of the house guests as they entered. Now, Jesus tells him in response:
John 13:8 "If I wash thee not, thou hast no part with me."
We likewise all become dirty and unclean. We make mistakes and stumble along in life trying to figure things out as we go. If we aren't willing to let the Savior in to see us at our weakest, to wash away our dirt, and help us through the hardest times we will not know him. But he doesn't turn away from us, even when unclean. He rejoices that he is able to cleanse us.
Immediately following this experience washing their feet, he gives the apostles a commandment:
John 15
12 This is my commandment, That ye love one another, as I have loved you.
13 Greater love hath no man than this, that a man lay down his life for his friends.
17 These things I command you, that ye love one another.
His final acts before his death were that of serving his apostles by washing their feet, commanding them to do likewise, and then suffering for us in the garden and to follow on the cross. He asks us to love other as He did. And because He knows each person individually and has felt their pains, grief, discomfort and trials, he can help make up the difference where we lack to perfectly love those around us.
2nd – Increase your Charity Towards Others
Just as we are imperfect and unclean, we need to remember to extend the same grace that Jesus offers to us to others – without judgement or conditions.
To help you with this challenge, just hum along to this Primary song whenever you might face a challenging situation or circumstance with another.
I'm trying to be like Jesus; I'm following in his ways.
I'm trying to love as he did, in all that I do and say.
"Love one another as Jesus loves you.
Try to show kindness in all that you do.
Be gentle and loving in deed and in thought,
For these are the things Jesus taught."
After reading through every verse and many talks on charity, let me share with you now something that I found as a recurring theme throughout each of the verses that can help you increase your capacity for Charity.
The scriptures refer to Charity as a gift from the Spirit. It is spoken of as something that a person is "filled" with; or, another way to say that, it is something poured into the soul by God. This means that Christlike love cannot be cultivated without God's help—it's a spiritual gift that comes and grows as we "pray unto the Father with all the energy of heart, that ye may be filled with his love" (Moroni 7:48).
From President Nelson's recent talk: "When we humble ourselves before God and pray with all the energy of our hearts, God will grant us charity.
Those blessed with this supernal gift are long-suffering and kind. They do not envy others and are not caught up in their own importance. They are not easily provoked and do not think evil of others.
Brothers and sisters, the pure love of Christ is the answer to the contention that ails us today."
As you pray sincerely for the gift of charity, strive to live righteously, and serve others, you will come to feel a sincere concern for the welfare and happiness of other people. You will avoid negative feelings such as anger, envy, lust, or saying negative things about them. You will try to understand them and their points of view. You will be patient with them and try to help them when they are struggling or discouraged. You will develop charity as you look for opportunities to serve others and give of yourself.
Remember, we are all like the leper unclean without the Savior's help. And, "You can't cast stones if you're busy washing feet." (Al Carraway, The Tattooed Mormon) Make the effort to pray to help you find ways to see others as the Savior sees them for that clarity of vision, he can provide to be able to better love not just your friends, but your enemies and your brothers, too.
In the name of Jesus Christ, amen.
Additional Story to Add if I Have More Time (Final Speaker, Flex Length)
A woman by the name of Mary had a home directly across the street from the entrance to a hospital clinic. Her family lived on the main floor and rented the upstairs rooms to outpatients at the clinic.
One evening a truly awful-looking old man came to the door asking if there was room for him to stay the night. He was stooped and shriveled, and his face was lopsided from swelling—red and raw. He said he'd been hunting for a room since noon but with no success.
"I guess it's my face," he said. "I know it looks terrible, but my doctor says it could possibly improve after more treatments." He indicated he'd be happy to sleep in the rocking chair on the porch. As she talked with him, Mary realized this little old man had an oversized heart crowded into that tiny body. Although her rooms were filled, she told him to wait in the chair and she'd find him a place to sleep.
In the several years he went for treatments and stayed in Mary's home, the old man, who was a fisherman by trade, always had gifts of seafood or vegetables from his garden. Other times he sent packages in the mail.
After the man passed away, Mary was visiting with a friend who had a greenhouse. As she looked at her friend's flowers, she noticed a beautiful golden chrysanthemum but was puzzled that it was growing in a dented, old, rusty bucket. Her friend explained, "I ran short of pots, and knowing how beautiful this one would be, I thought it wouldn't mind starting in this old pail. It's just for a little while, until I can put it out in the garden."
Mary smiled as she imagined just such a scene in heaven. "Here's an especially beautiful one," God might have said when He came to the soul of the little old man. "He won't mind starting in this small, misshapen body." But that was long ago, and in God's garden how tall this lovely soul must stand!
– From the talk "Charity Never Faileth by Thomas S. Monson, shortened to fit the time.
Additional Resources for Study:
Ether 12:33-34
I have found that as I gain fluency in others' perspectives and experiences, I grow in compassion, gain a more mature understanding of complex issues, and become better equipped to serve and love. It is difficult not to love someone when you know their story.
"Love is the motivating principle by which the Lord leads us along the way towards becoming like Him, our perfect example. Our way of life, hour by hour, must be filled with the love of God and love for others. There is no surprise in that, since the Lord proclaimed those as the first and great commandments. It is love of God that will lead us to keep His commandments. And love of others is at the heart of our capacity to obey Him.
Another story of Christ's love – Loaves & Fishes – Matthew 14:14-21, John 16:1-15 (26-58), Mark 6:30-44, Luke 9:11-17

I was deeply touched by the story of the Loaves and Fishes while watching The Chosen.
The people had all gathered together after following him and ended up stopped in a desert place, with nothing much around. We learn in John that he was aware of their hunger and need and used this as an opportunity to show the people a miracle. First, he filled their minds and hearts with a healing miracles and a sermon. And then, when it was too late to really find another solution to feed such a large group, he showed them a miracle of feeding this entire large crowd with just 5 loaves of bread and two fishes.
John 6:35 And Jesus said unto them, I am the bread of life: he that cometh to me shall never hunger; and he that believeth on me shall never thirst.

1 Corinthians 13:4-13
Matthew 5:43-44
Just as Jesus used a child in His mortal ministry as an example for the people of the pure love they must and could have to be like Him, He has offered us the family as an example of an ideal setting in which we can learn how to love as He loves." – Our Perfect Example, Henry B. Eyring Oct 2009
Even More Scripture References:
1 Timothy 4:12
Alma 7:24
Moroni 10:20-21
2 Nephi 26:30
D&C 121:45
D&C 4:1-7
D&C 12:8
D&C 88:125
4 Nephi 1:15
Matthew 22:37-40
John 13:34-35
Mosiah 4:11-12
I'd love to hear your experiences, insights and stories about Charity to add to this resource!