The weather is finally turning a corner and starting to cool down rolling in the start of fall and the end of the year. To help your family get excited for the new season, we are sharing today our 8 fall favorites families will love! There's sure to be something on this list that will quickly become a new favorite for your family.
We received samples in exchange for inclusion. All opinions are our own.
8 Fall Favorites Families Will Love!
Pack up back-to-school lunches, leftovers, or break up large packages into manageable sizes with Minimal's Silicone Storage Containers. They are freezer, dishwasher, microwave and even oven safe so you can use them for all of your food prep, storage, and cooking needs!
These flexible, unbreakable Minimal silicone storage containers are made with collapsible silicone so they don't take up a ton of storage space and are easy to store. They are made with 100% natural, non-toxic food grade premium platinum silicone. They have an easy lid and steam release valve so there is no mess in your microwave when heating!
They are my go-to favorite food storage as it removes the need for one-time waste and I can easily freeze leftovers to pull out for a quick and easy meal whenever we need it.
Give yourself a little pampering this fall with a beautiful collection of Bettles Gel Nail Polish! I started using their polish a few years ago and was so excited to try some of the new color sets in time for fall. They are easy and fun to apply by painting on a base coat, color layers, and a top coat with UV curing between each layer.
It's worth the couple extra steps because the polish cures quickly and then it lasts and lasts! No more chipped nails a day or two later! I adore this Beetle Blueberry Tart Gel Polish set. It has gorgeous colors perfect for pairing together or separately.
Or for a perfect gift set, pick out their sign from the Zodiac Series with 6 Gel Polish bottles included with a coordinating theme. Make sure you add a base and top coat. My favorite is the Shine Finish which makes the polish look professional, even when applying it yourself.
Carry all of your essentials and all the extras for the family with ease with a Little Unicorn Skyline Backpack! It's cute, stylish, built to last, and made with premium vegan leather. They've truly thought of everything even designing two separate areas so there is storage space for you and space for your baby, toddler, or family belongings you might need to tote around.
The Skyline Backpack is the perfect size to take with you on all of your adventures! It's sized just right to double as a personal-sized bag on budget airlines making it the perfect travel companion!
It's comfortable to wear, even fully loaded, and has an ergonomic fit that helps even out the weight. You can pick from 3 leather and hardware colors and make sure you watch the video for a full tour of this awesome backpack!
Change the way they pack for lunch with a Funkins Insulated Lunch Bag! It is spacious with room for anything you want to pack in their lunchbox including food storage bins, bento boxes, or even a thermos! We've packed them all with no problems. It's spacious, easy to clean, easy to carry, and available in lots of fun patterns!
I love how durable their Insulated Lunch Bags are, they are made with high-quality neoprene fabrics, strong stitching, and heavy-duty easy-to-use zippers! You can even wash the lunch bags right in the washing machine for super easy clean-up and no more stinky lunch boxes.
If you're planning any adventures for this fall, check out KEEN shoes and boots for the whole family! How cute are these new Women's Kaci III Winter Waterproof Boots! They'll keep you warm with an insulation rating as low as -4°F! And even though they are waterproof, they still have a breathable membrane that lets your feet breathe while keeping water out.
Or, you'll love the Women's Wasatch Crest Vent shoes it the gorgeous new Balsam/Blue Spruce color that's to die for! They've thought of everything with traction, stability, lightweight support, and even an ESS bruise plate to protect your feet on uneven surfaces. You'll love taking these out on the train with an Eco Anti-Odor to help combat odors naturally and a contoured fit that gives a secure and comfortable fit.
If your family is ready for your child to get started with a cellphone, but you are looking for a safe phone option for kids, Troomi is the perfect option! They have a 3-tiered plan that lets you start with just the features they need and then you can adjust their plan as you're ready to add additional features without needing a new phone. Start with talk and text with a list of safe numbers and GPS family locating.
For older children, you'll love the Troomi cellphone plan with an approved safe list of apps that keeps them off harmful social media but still lets them have some things within their control with helpful apps such as Google Classrooms, Duolingo, Audible, Disney +, and more. They can have all the perks of a phone while you won't have to worry about the junk that can come with a phone.
Pick out some new favorites to up your fall look with My Cosmetic Counter! It is easy to find new products as My Cosmetic Counter carries quality brands and best-selling products so you are sure to love whatever you pick. Like the Sigma Liquid Pen Eyeliner that glides on like a dream and makes applying eyeliner effortless.
My very favorite is the Meet Matte(e) Shamaker eyeshadow palette from theBalm. It's replaced my stack of other palettes as there's such a good variety of colors and they all complement each other so well. The colors are highly pigmented and go on like a dream!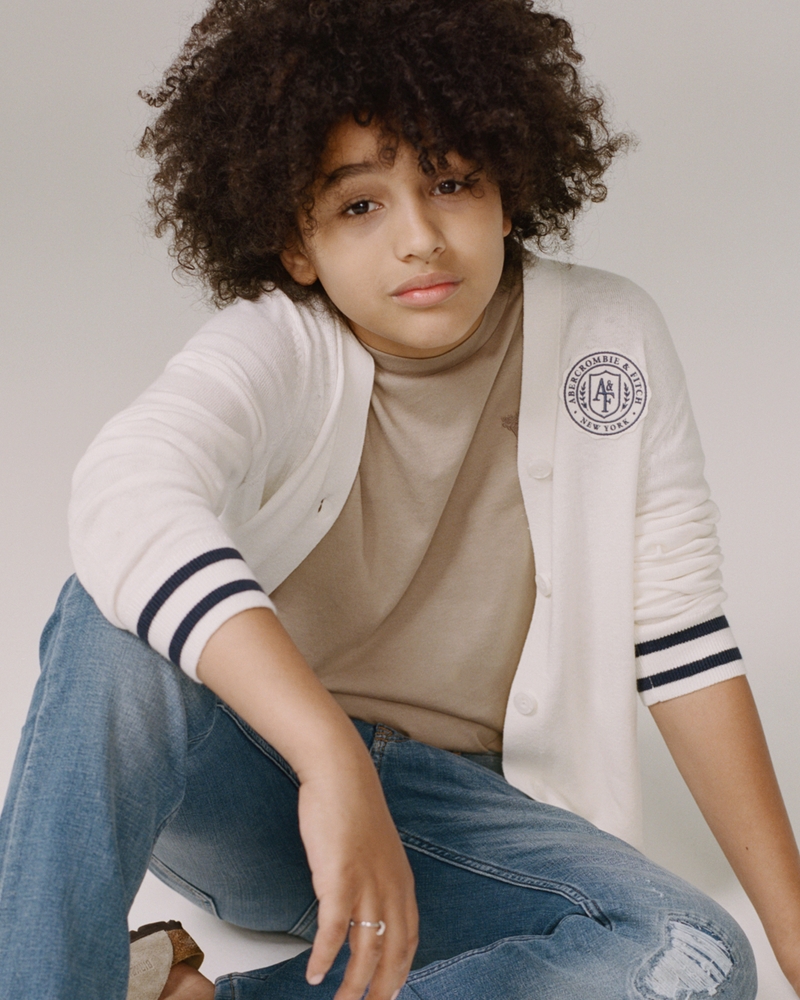 The weather is starting to change, the kids are heading back to school, and Fall is in the air. It's a great time to update their wardrobe. Send them back to school this fall with the best new styles from Abercrombie & Fitch. There are so many options in-store or online to explore. Your kid is sure to find a look they'll love that fits their lifestyle and fashion at Abercrombie & Fitch.
Why just update the kids' wardrobes though? You can outfit the whole family with all they will need for fall. Abercrombie & Fitch has everything from Men's wear, Woman's apparel, Kids' clothes, activewear, fragrances, accessories, and more! Long-sleeves, short-sleeves, pants, hats, and jackets. I could spend hours playing around in the Abercrombie & Fitch store. Their fashions are always trending. Head over to Abercrombie & Fitch in-store or online and enjoy something fabulous and fresh for fall.
Which of these items will your family love best for fall?