I received Tiesta Tea and tea bags in exchange for this post. All opinions are my own.
Tiesta Tea started as a thought: " It was in some tiny Czech teahouse that we got hooked on loose-leaf tea." To learn more about their story…
I was able to try several of their flavors. Along with their #2 self fill tea bags.
These work great when you just want one cup to savor.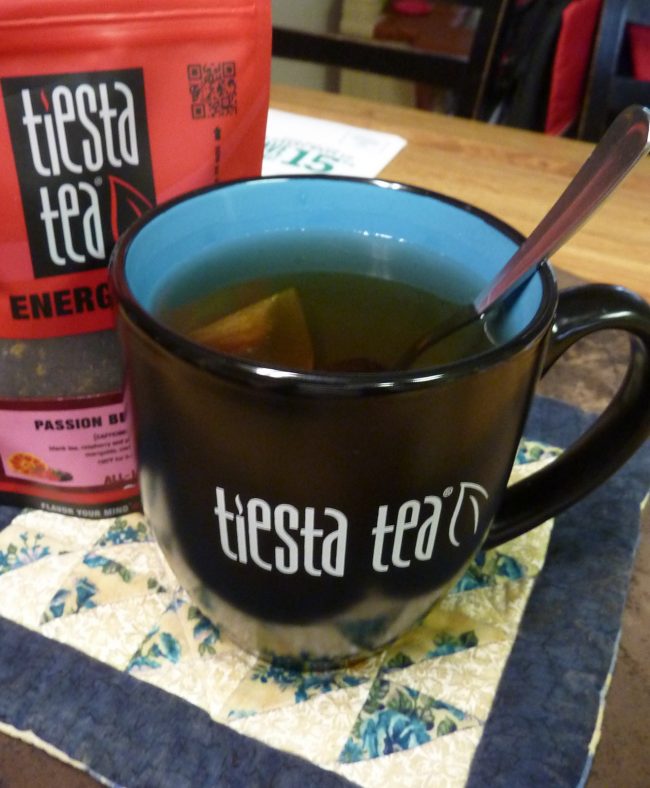 This first cup was the Passion Berry Jolt (energizer) with a mild sweet raspberry flavor.
The Fruity Pebbles (slenderize) Tiesta Tea smells wonderful in the French Press.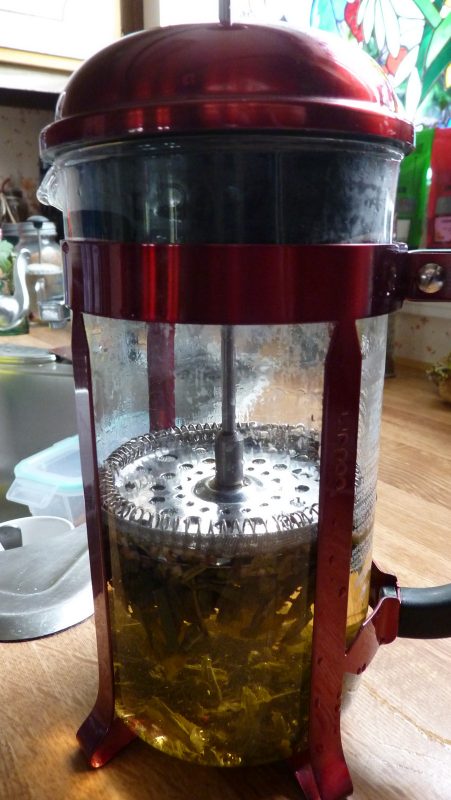 I personally do not own a tea pot, which is something that is going on my Christmas want list for sure.
After steeping for the allotted amount of time on the package, I poured this tea over a glass full of ice. On the hot late summer day, this was very refreshing.
Cold Iced Tiesta tea Kiwi/Cherry bonanza (immunity) I sweetened with a tsp. of sugar-free peach syrup. Very good.
I then took my last two flavors on a road trip to my friend who does all things TEA! She has the water heater that brings the water to the correct tempature, Tea Pot to let it steep in and then we served up a really wonderful cup of tea. Tea with a friend is always wonderful. 🙂
Palm Beach Punch (relaxer) had a very earthy almost brothish flavor. Very comforting and relaxing.
Then last of all we tried the Blueberry Wild Child (Eternity) I had this one as Iced tea also. This was really yummy. My Grand children drank their glass and wanted more.
These tea's are really affordable for the amount of product and enjoyment you get with them. They would make a really great Holiday Gift for all ages. At this time Tiesta Tea is offering us a special 15% off with free shipping code "ATeasTake11".