This is a Sponsored post written by me on behalf of K12, the leader in online education. All opinions are 100% mine.
I consider my little boys really smart, what mom wouldn't. But that means when my oldest two boys go off to school, my 3 year old is bored out of his mind! He wants to be off at school with his big brothers. I've contemplated enrolling him in a preschool, but because he is a September baby (school starts in August here) he will miss the cutoff and has 3 full years at home still before he can go to school. That has left me looking for ways to engage and teach him hands-on. However, I don't have the energy, or time, to invest in creating my own lesson plans.
That's where EmbarK¹² has stepped in to help. I've been running through the course with my 3 year old, and also my 5 year old who wants more a challenge when he gets home from preschool. The entire course is laid out with both interactive parent-child activities and short video/activity clips that reinforce learning.
EmbarK12 Comprehensive- Online and hands-on preschool program for your early learner.
My favorite lesson so far has been the "I Am Special" unit. We have covered learning his full name and learning to tell each of his names apart: first, middle and last. It taught the importance of knowing your phone number and address. These are great skills for a child to know, even before they start Kindergarten. We also started on numbers and counting using body parts to making counting easy to relate. My son loved counting his fingers, and mine.
Each unit covers science, music, language arts, math, arts, and social studies with lessons under each category. For example, my son got to learn about art through observing a painting and talking about what he saw. Then, he was to apply it by creating his own self portrait. He was so excited and proud to show off his picture of himself.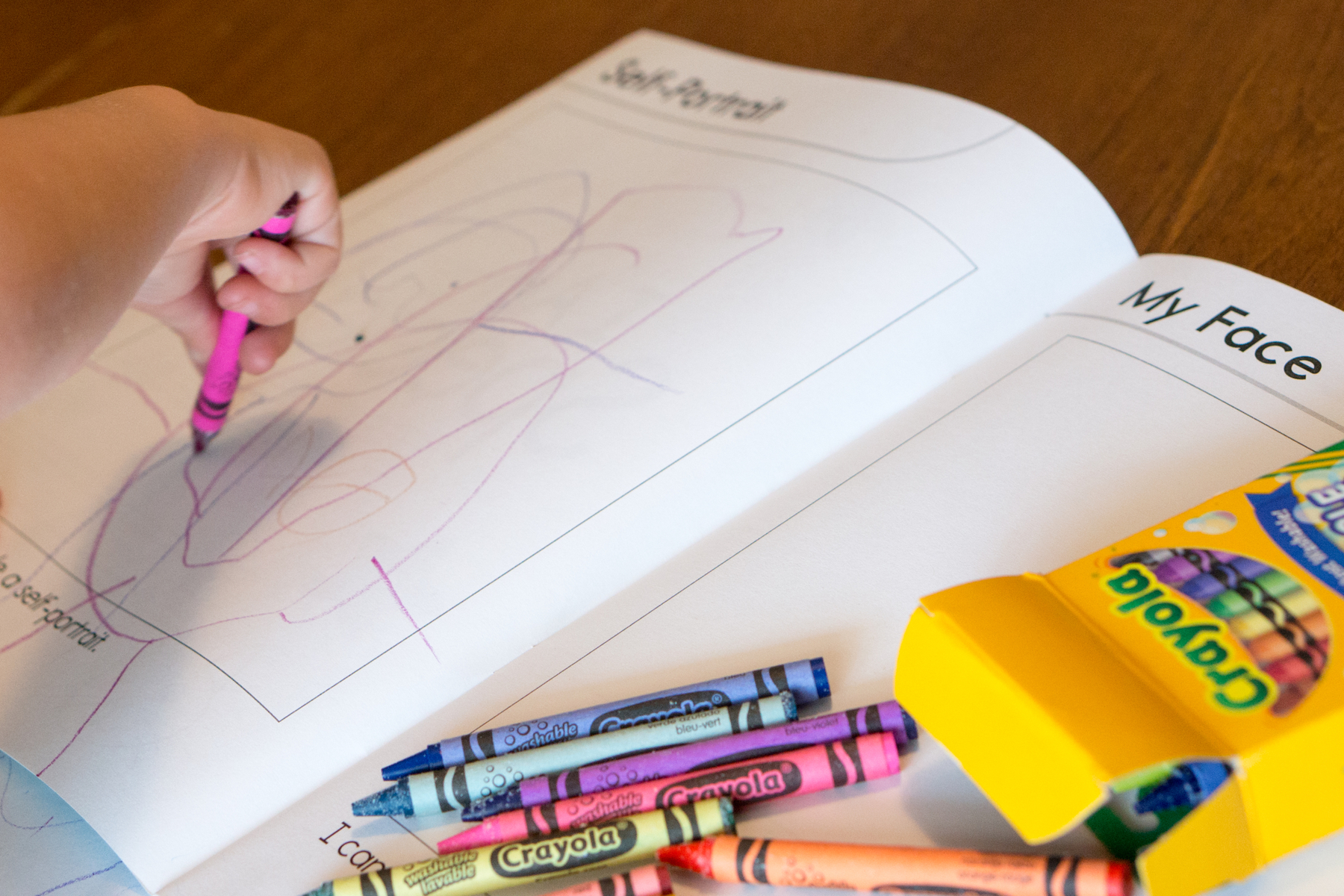 The lesson plans are so well laid out and complete. I really appreciate that you can do as many or as few lessons as your child can focus on for the day. EmbarK¹² includes 18 thematic lessons with over 1,200 age-appropriate activities. The course comes with a huge comprehensive kit of tools and books to enrich your lesson plans. My boys love reading the books and interacting with the flashcards and other elements in the kit. We have really enjoyed working on the Kindergarten readiness programs by K12. Try a sample activity today.
Here's an informational video that will show you more about the program.