You might think that with four boys, I've got the pregnancy thing down pat. However, finding out I was pregnant with each one of them has been completely different. Nursing has worked as an excellent birth control for me so when my oldest was nearing 15 months old and still no period in sight, I started drastically cutting him back from nursing as I was anxious to get pregnant and add to our family.
I went from nursing full time to being pregnant again without ever getting a period. Thus, when I went in to see my doctor and trying to figure out how far along I was or when I had missed my last period, I had nothing to give them to go off of. Since we had no reference date to go off of at all, my doctor called in to have me go in for an internal ultrasound. It was as unpleasant as it sounds. That early in a pregnancy the uterus is too small to get a clear reading from your belly. I think I was about 7-8 weeks pregnant already by the time I had my ultrasound appointment and they were able to give me an estimated due date from the ultrasound. Oh how I wish there would have been something simpler I could have done to estimate how far along I was before then!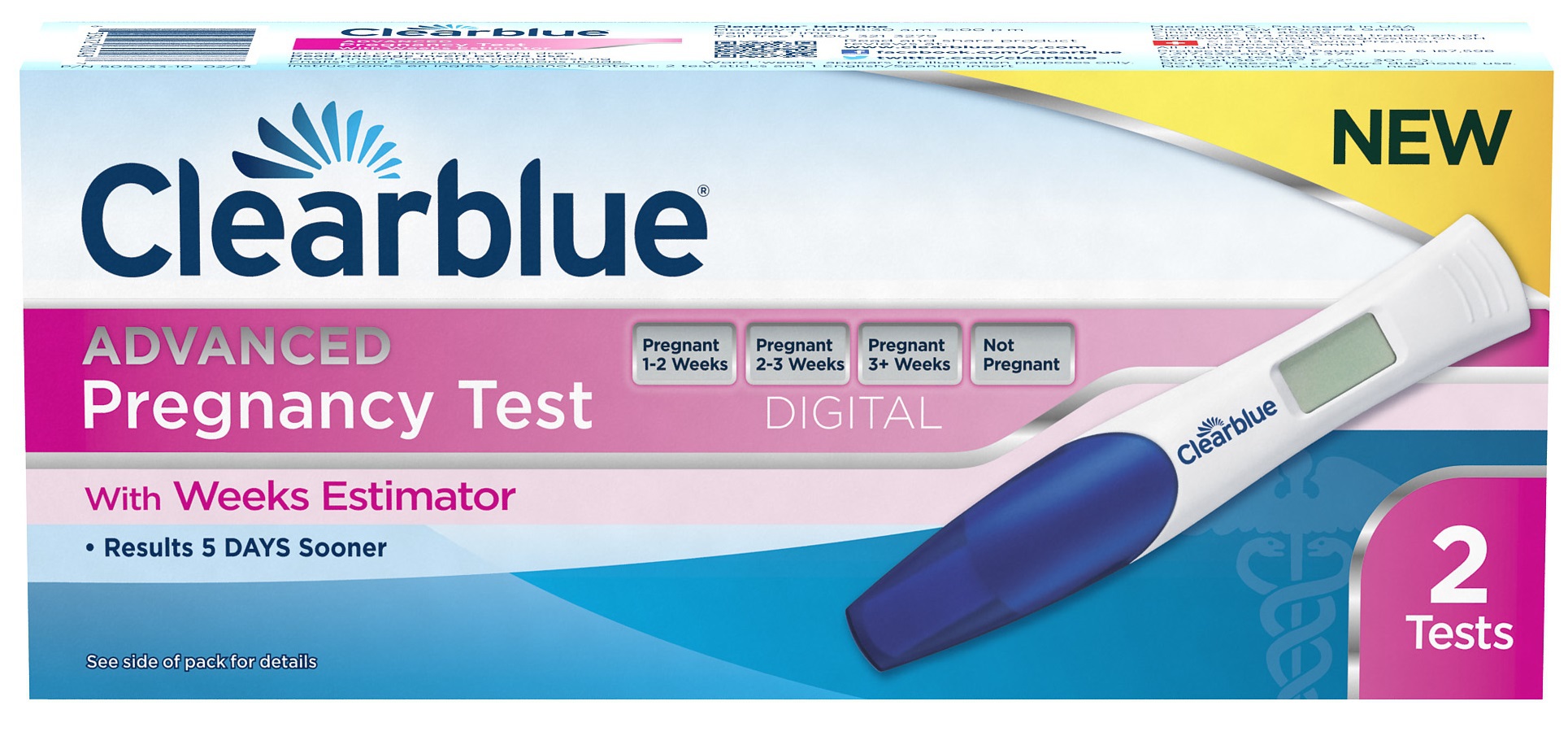 This time around, I started my period again when my son was 10.5 months old. I expected another visit about a week ago if my cycle had returned to normal. My nursing schedule had been all over the place for the last month with vacation and other activities going on that I thought for sure I would ovulate again and end up being pretty regular as my son approaches his first birthday. So, this past week, I actually took a pregnancy test to see if I was pregnant or just completely off a regular cycle. The test came back negative, I'm not pregnant. I think it is very likely I will end up with the same scenario where I ovulate without having a clear preceding period to base an ovulation date off of.
That why I was really excited to hear about a new pregnancy test available from Clearblue! Their new test, Clearblue Advanced Pregnancy Test with Weeks Estimator, not only can tell you if you are or are not pregnant, but will actually estimate how far along you are as well! This new pregnancy test is over 99% accurate and approximately 93% accurate for estimating the number of weeks based on time since ovulation. Plus, the results are simple and clear in words so no confusing results of "is that a line??" The test is able to detect the levels of hormone hCG to estimate the number of weeks and can help you get ready for the big changes coming up in your life and plan for your prenatal care. You can find the new Clearblue Weeks Estimator pregnancy test at CVS.com or your local CVS Pharmacy.
I was selected for this opportunity as a member of Clever Girls Collective and the content and opinions expressed here are all my own.