A few months ago I chose a few new furniture pieces for my home. Choosing furniture can always be a little intimidating, look for tips on how to choose a piece that is right for you here. My favorite thing about choosing new furniture is getting in the house and living with it for a little bit. I love to find how they fit best and what I like best about them. I also love to mix up what I use them for.
I received furniture pieces and compensation for this post. All opinions are my my own.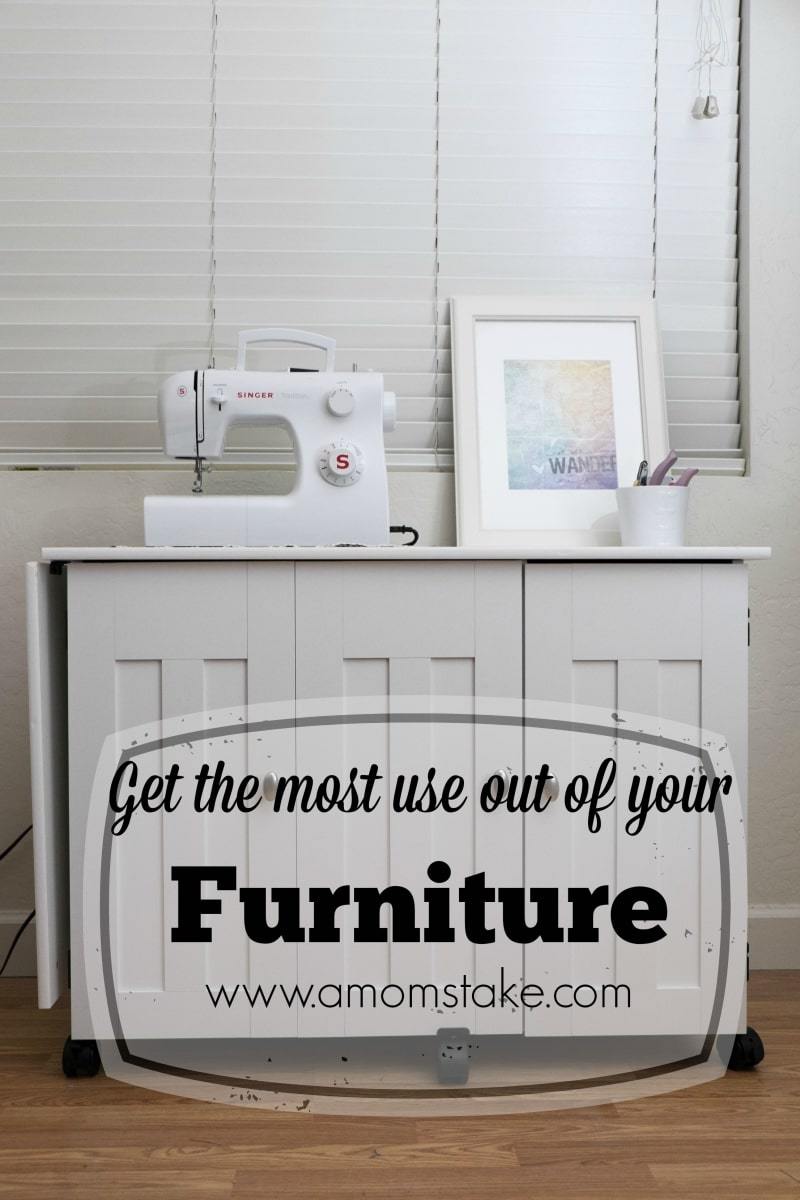 Get the Most Use out of Your Furniture
In my last post I showed you my Etagere over the toilet storage system from Sauder. I am still loving this piece. Once installed it is not very easy to move around, but it is easy to to restyle. Every so often I change out the pictures or decor pieces, plus it is super fun space to add a little holiday decor to the bathroom.
I love a good piece of furniture that has styling versatility, but function versatility is my favorite. I love to think outside the box and try new things with the pieces in my home. Use a toddler bed as a couch in your kids room by filling it with pillows and stuffed animals. Need practical storage in your living room? Try using a dresser for your TV stand instead of traditional media unit! Some of my most favorite pieces in my home are not being used for their written intended use.
Along with my Etagere storage unit I chose this Sewing/ Craft Cart. I have had so much fun using this baby! So many of you expressed how much you loved this cart, and honestly it totally lives up to the hype. It lived in my hallway for a few weeks holding some picture frames, decor, and full of random stuff that honestly just needed to be put away, but it looked cute the whole time! Then I had a 4th of July party and I found that it's rolling wheels make this cart so handy for just about everything! You can see how I used it as a drink cart.
And in case you were curious, it also works spectacularly for it's intended Sewing/ Craft Cart too! It holds a ton of my crafting supplies perfectly and everything closes up and looks so nice and tidy. I absolutely love it!
Need more inspiration? Check out our Home & Garden Pinterest board here for more ideas.
Have you ever used furniture in a new way?