This post is sponsored by Carma Project. All opinions are my own.
Vehicles are an expensive purchase and play a critical role in helping your family get to school, work, appointments, and other needs. That means, we want to avoid costly repairs and time spent at the car shop that takes away from our family priorities.
Experts will tell you that staying on top of inexpensive and easy maintenance, such as oil changes and tire rotations can save you time, money, and unnecessary burden!
We're here to help with some of our favorite easy ways to stay on top of car maintenance that anyone can do. Plus, how to stay informed on necessary vehicle recalls that can impact your car's performance and safety!
Easier Car Recalls
with Carma Project
One part of car maintenance that many people don't often consider as part of the regular routine care necessary with owning a vehicle is staying on top of important recalls.
A car manufacturer issues a safety recall to address a potential defect which may result in a safety risk. This could be a wiring problem, ignition failure, airbag malfunction, engine issue, or many other aspects.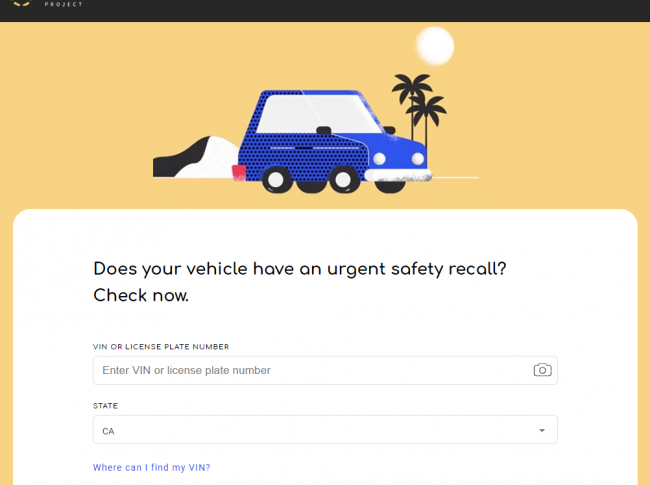 Staying on top of your vehicle's recall status is an important way to ensure there are no unintended damages to your vehicle or injuries to your passengers from faulty equipment. But waiting for a notification to come in the mail and prioritizing those repairs isn't always on the top of our minds.
Now, with the help of Carma, you'll have a helping hand to alert, remind, and notify you of any recalls for your personal vehicles. You can even be rewarded for helping make a difference in informing others of necessary recalls to make everyone on the road safer!
Carma Project got their start helping to inform and assist with the outreach efforts for Takata airbag recall that affected over 41 million vehicles across 19 manufacturers, many that are still on the road!
You can check any vehicle on Carma Project easily without setting up an account. Simply visit the website and add your license plate or VIN number to check your own vehicles for any active recalls.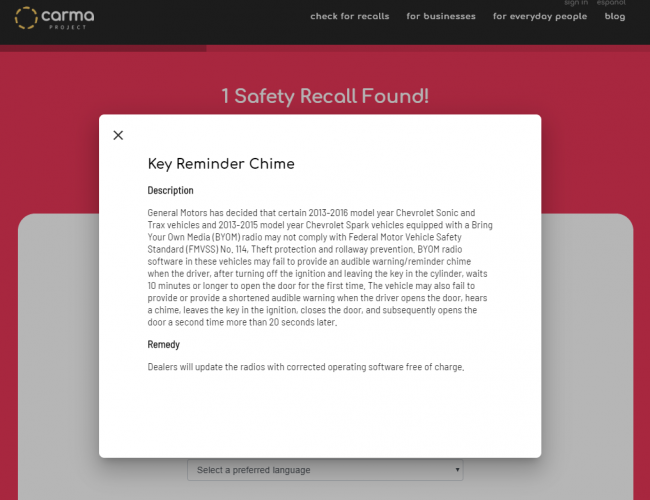 Recall repairs are a service that are covered by the manufacturer and often won't cost you anything. You can contact your local car dealer to set up an appointment and find more information on the specific recalls your vehicle may have.
Use the free recall lookup tool on Carma Project to find any recalls on your vehicles. All you need is your VIN or license plate number to get instant recall information.
5 Easy Ways to Stay on
top of Car Maintenance
1. Schedule Your Next Oil Change
When you're at your next appointment for an oil change, make a follow-up appointment and add it to your calendar. You can always reschedule, but it's just like having that dental appointment on your schedule, you are more likely to be prompt and on top of your car maintenance if you're already planning on it.
An oil change is an easy and inexpensive part of car maintenance, but it's one that really matters and helps keep your car in its best condition.
2. Rotate Tires with Your Oil Changes
Tackle two recurring car maintenance tasks in one visit. Some shops even offer free tire rotations or a complimentary rotation with certain oil changes.
Rotating your tires will help spread the wear and tread patterns across the tires more evenly, helping you to postpone more expensive maintenance like new tires and brake pads. You should rotate your tires at least every 6 months.
3. Adjust Your Vehicle for the Season
You may have noticed that your tire air pressure tends to fluctuate with the changing of seasons. That's because air temperature can change how dense the air in your tires actually is – impacting the overall pressure.
Just like your tire air pressure changes with seasons, there are other common effects the seasons can have on your vehicle. For example, you may need to check your windshield wipers going into spring and fall when there is more rainfall. Here's a quick guide to seasonal maintenance checks on your vehicle:
Vehicle Maintenance
Checklist by Season
Essential Maintenance for Every Season:
Oil change (as needed)
Check fluid levels
Check tire pressure
Rotate tires
Check lights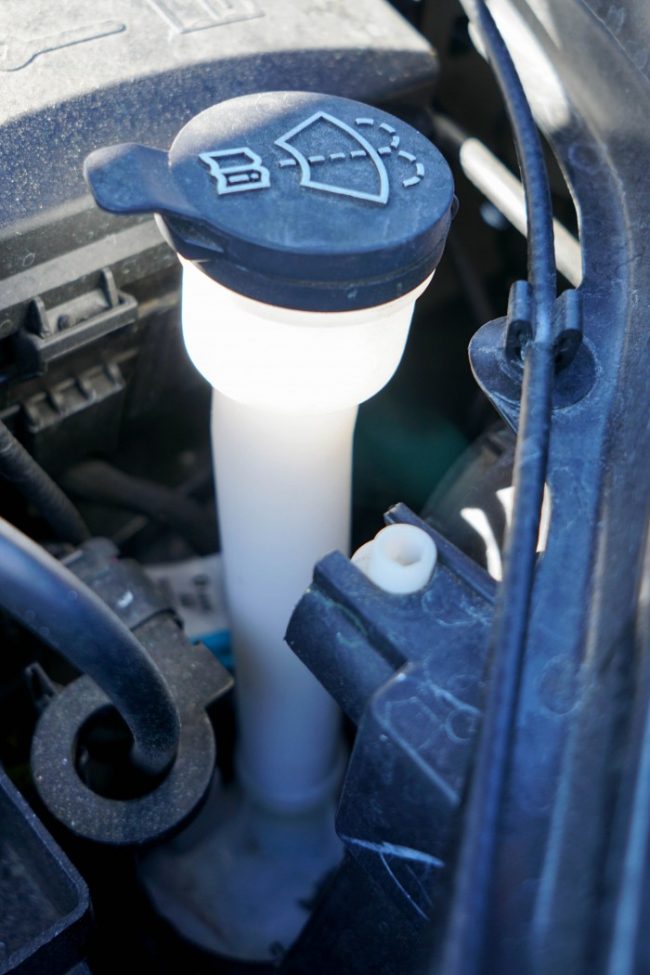 Spring:
Windshield wipers
Windshields for cracks/chips
Belts & hoses
Examine your breaks
Wash floor liners
Summer:
Air conditioning
Coolant system
Engine performance and filters
Steering and suspension systems
Windshield washer fluids to combat bug removal
Fall & Winter:
Heater
Defroster
Battery
Inspect the exhaust system
All-weather tires
Car emergency gear
4. Check on Vehicle Recalls
At each visit to your car repair shop or dealership for other routine maintenance, make a point to check for recalls at the same time. You can ask the mechanics when you check in if there are any open recalls for your vehicle.
Check for any open recalls for your vehicle, in between and before maintenance visits using Carma Project! You'll get automatic alerts whenever there is a new recall that will help you plan your repairs before you even receive notice in the mail of new recalls.
You can even help ensure the vehicles your family rides in for carpool and visits with friends and family are as safe as possible by checking their license plates on the Carma Project website. Here you can search for recalls, keep your family and friend safer.
5. Do-it-Yourself Simple Car Maintenance
There is some maintenance that is so easy, you can do it yourself from home or on the go! This can save you time while keeping your car in the best condition.
One bonus is you can teach your children the importance of car maintenance by getting them involved! Here are our favorite DIY Car Maintenance Tricks.
DIY Car Maintenance Ideas
Vacuum: You can make your car feel clean and new again just by vacuuming. It may not feel exactly like maintenance but having a clean interior will encourage better care of your vehicle overall.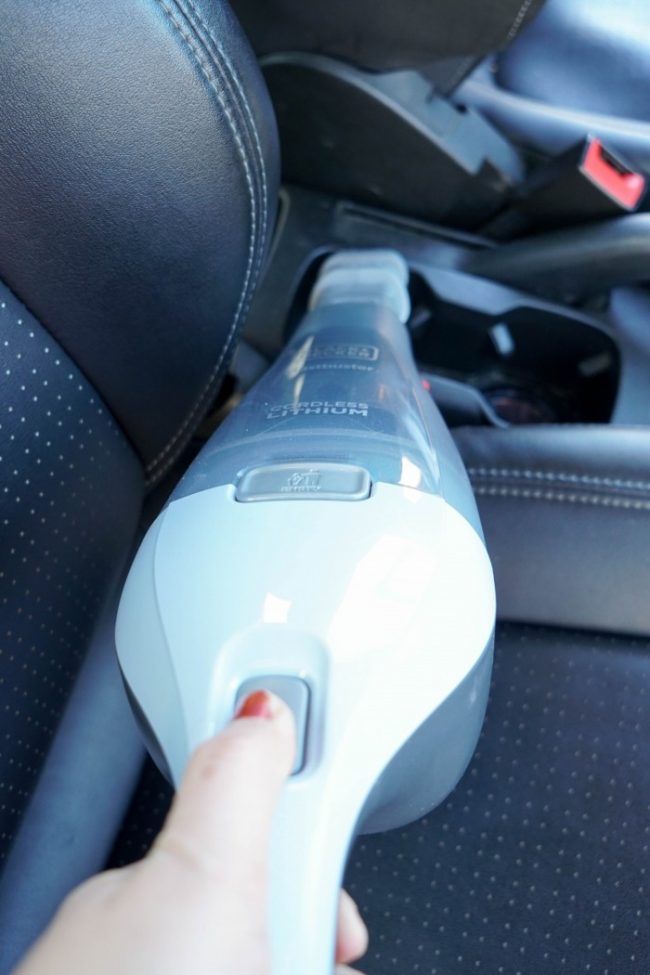 Keep a Hand Vacuum in the Trunk – You can keep a small, portable, hand vacuum in the trunk of your vehicle. Then, when you're early and stopped in the carpool loop or have time to kill waiting for an appointment, you can use that extra time to be productive! Or, better yet, this is a task kids love to do!
Invest in a Shop Vacuum – These inexpensive and powerful vacuums are perfect for cleaning out your vehicle. The large hose makes it a cinch to quickly pick up crumbs, small trash, and debris.
Utilize Free Vacuums at Car Washes – Some car wash locations offer free vacuums! You can stop in and quickly involve the family to remove trash and vacuum your vehicle in one efficient stop!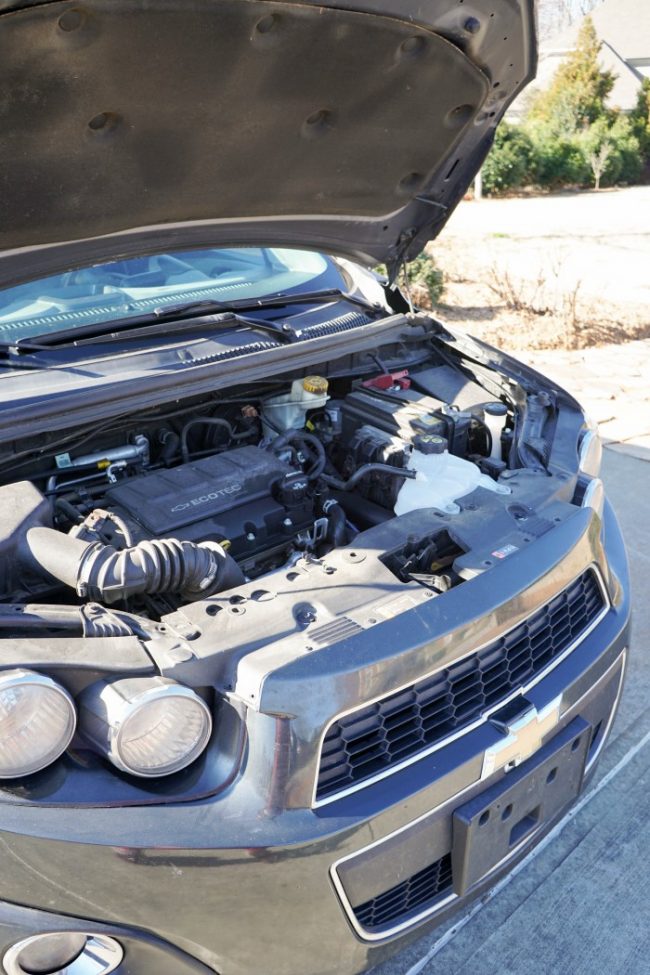 Battery Tester & Charger: There's nothing worse than discovering your car has a dead battery. You can pick up a car battery tester and charger to check your own battery levels seasonally and be ready for a quick charge, should you ever need one, to make it into a parts store for a replacement battery.
Air Pressure: Another simple fix is adjusting your tire's pressure from home. While it is simple and free to have your tire pressure checked and adjusted at a tire shop, if you have an air compressor and tire gauge, you can avoid detours and extra stops and do it from home as needed!
Check and Replace Yourself: Some things are super simple to both check and replace without making a visit to the car shop. When you are buying parts, you can also pick up a second identical item to keep on hand so you have your next replacement handy.
You can easily replace your own:
Light bulbs
Windshield wipers
Fluids
Which of these easy tips will help you to better stay on top of your car maintenance? Do you have other tips to make maintaining your car easier?