These cookies take all of my favorite rich fall flavors and roll them into one delicious treat. Literally. They are super easy and if you are looking to skip a step, you can leave out the filling and and just bake like normal. These two classic cookies combined are such a tasty treat.
Do you have tools in your kitchen you can't live without? My Baking Mat from Good Cook is one of those, I use it for everything. Sometimes I use baking tools for something completely different than what they are intended for, like a decorating bottle to fill cookies, saves me a ton of time and mess! All of these tools are ones that made my life a little easier while making these Snickersnap Delights. Check out Good Cook for more awesome kitchen tools you just must have.
Pictured below from Good Cook: Baking Mat, Pastry Cutter, and Decorating Bottle (comes in a two pack).
Okay, let's get started.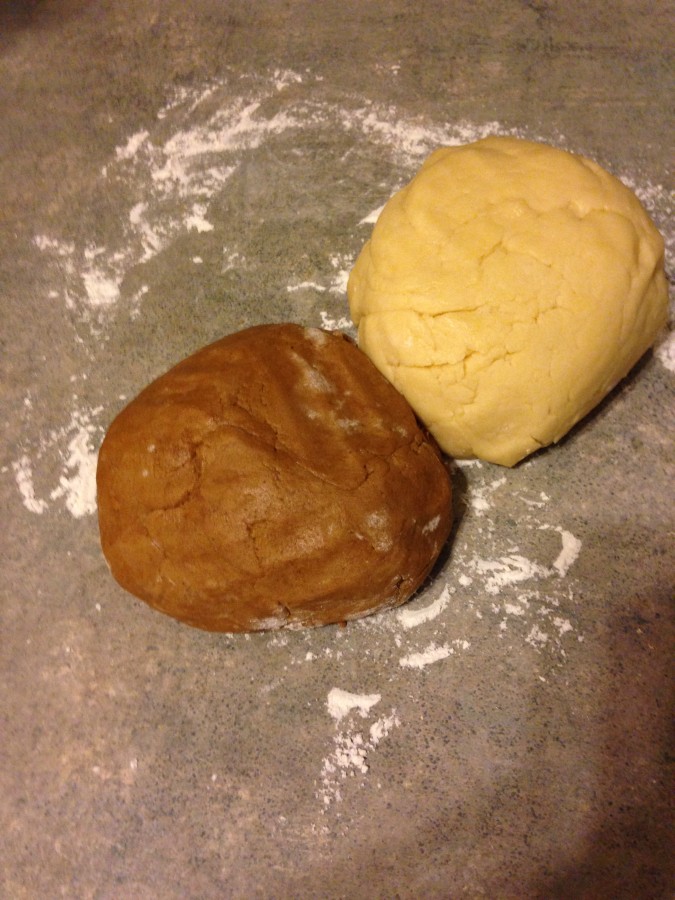 Make your Snickerdoodle and Gingersnap dough.
Knead them together until marbled. I would even say I mixed these two just a tad too much.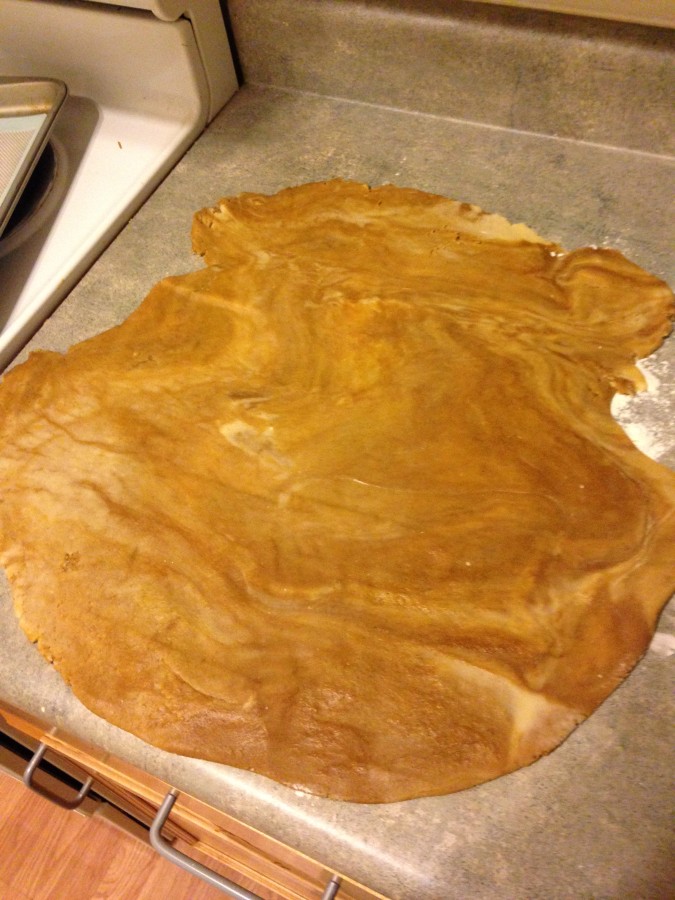 Roll flat.
Use a pastry cutter to cut your dough. Good Cook's handy double wheeled pastry cutter allows for either straight or scalloped edges.
The more marbled the better. Whip up your filling.
Fill your decorating bottle, I used my star tip, and put in the fridge for at least an hour. Pipe onto the bottom half of your sandwich and top with another cookie!
Snickersnap Delight Cookie Recipe
These sandwich cookies are perfect for a fall day! You can use any tried and true snickerdoodle or gingersnap recipe, but I have included mine!
Serves:
about 2 dozen sandwiches
Ingredients:
Snickerdoodles:
1¾ c. Sugar
1 tablespoon Cinnamon
2½ c. Flour
2 teaspoons cream of tartar
1 teaspoon baking soda
½ teaspoon salt
1 stick butter, softened
½ c. vegetable shortening
2 lg eggs
Gingersnaps:
⅓ c. sugar
2¼ c. flour
1 teaspoon baking soda
1½ teaspoons cinnamon
1½ teaspoons ginger
½ teaspoon cloves
¼ teaspoon nutmeg
12 tablespoons butter
⅓ cup dark brown sugar
1 lg egg yolk
1 teaspoon vanilla extract
½ cup molasses
Pumpkin Filling:
1- 15 oz can pumpkin
1- 3.4oz box of vanilla instant pudding
1 teaspoon pumpkin pie spice
1- 8oz tub of whip cream topping
Directions:
Preheat oven to 375 degrees. Line baking sheet with baking mat.
Snickerdoodle dough
Combine cinnamon and ¼ c of sugar in a small bowl or shallow dish and set aside.
Mix flour, baking soda, cream of tartar and salt in a large bowl and set aside.
Beat butter and shortening and 1½ c. of sugar until fluffy.
Beat in eggs.
Slowly mix in the flour mixture until combined.
Gingersnap Dough
Mix dry ingredients (except sugars) in a bowl and set aside.
Beat butter and sugars until fluffy, beat in egg yolk, vanilla, and molasses.
Slowly add dry ingredients.
Mix until combined.
Pumpkin Filling
Mix pumpkin, pudding mix, and pumpkin pie spice.
Fold in whip cream. Refrigerate at least an hour.
Snickersnap Delights
Sprinkle flat surface with flour.
Using wet hands gather both types of dough and knead together.
You want them to be marbled not combined.
Roll flat.
Using a pastry cutter, cut squares or rectangles out of dough.
Using the cinnamon and sugar mixture you set aside cover both sides of each cookie.
Place on baking mat.
Bake cookies for 9-11 minutes. Let cool for a few minutes and then move to wire baking rack.
Fill decorating bottle with filling, and pipe onto cookie.
Top with another cookie.
Enjoy!