New Year's Eve we always get together with our good friends — laughing, talking, playing games late into the night. We finish off our evening by watching one of the firework shows as it airs and hooting and hollering our excitement for the new year. We cheer with our Simple Mixed Berry punch recipe (a drink that the whole family can enjoy) as we clink our glasses for the New Year!
Being together for usually a good 4-5 hours before midnight strikes, it's essential to prepare snacks and drinks to ring in the new year! I'm always experimenting to make a fun and festive drink that feels fancy and fit for the occasion that doesn't contain alcohol. This one perfectly fits the bill!
This post is sponsored by Simply Beverages, but all opinions expressed are my own.
Simple Mixed Berry Punch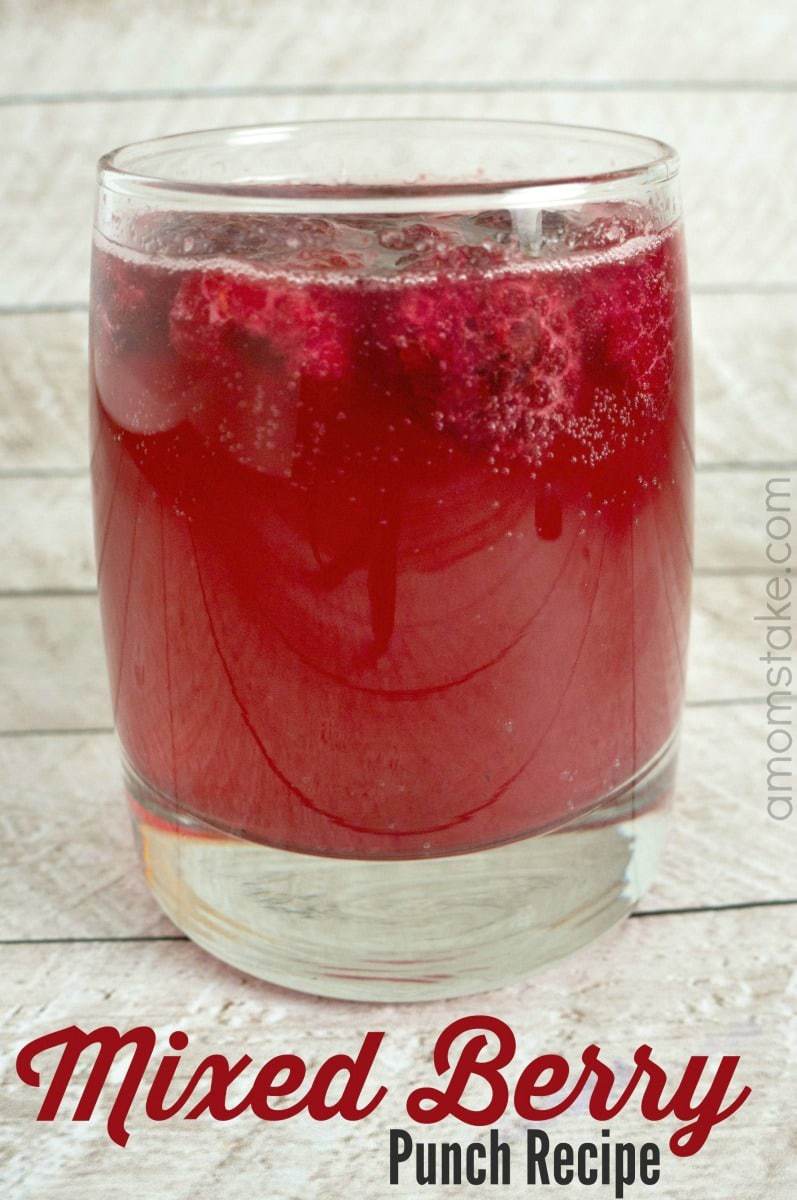 Ingredients:
Simply Juice Drink Mixed Berry (1.75 liter bottle)
Sprite 2-liter bottle
6 oz Frozen raspberries or frozen mixed berries medley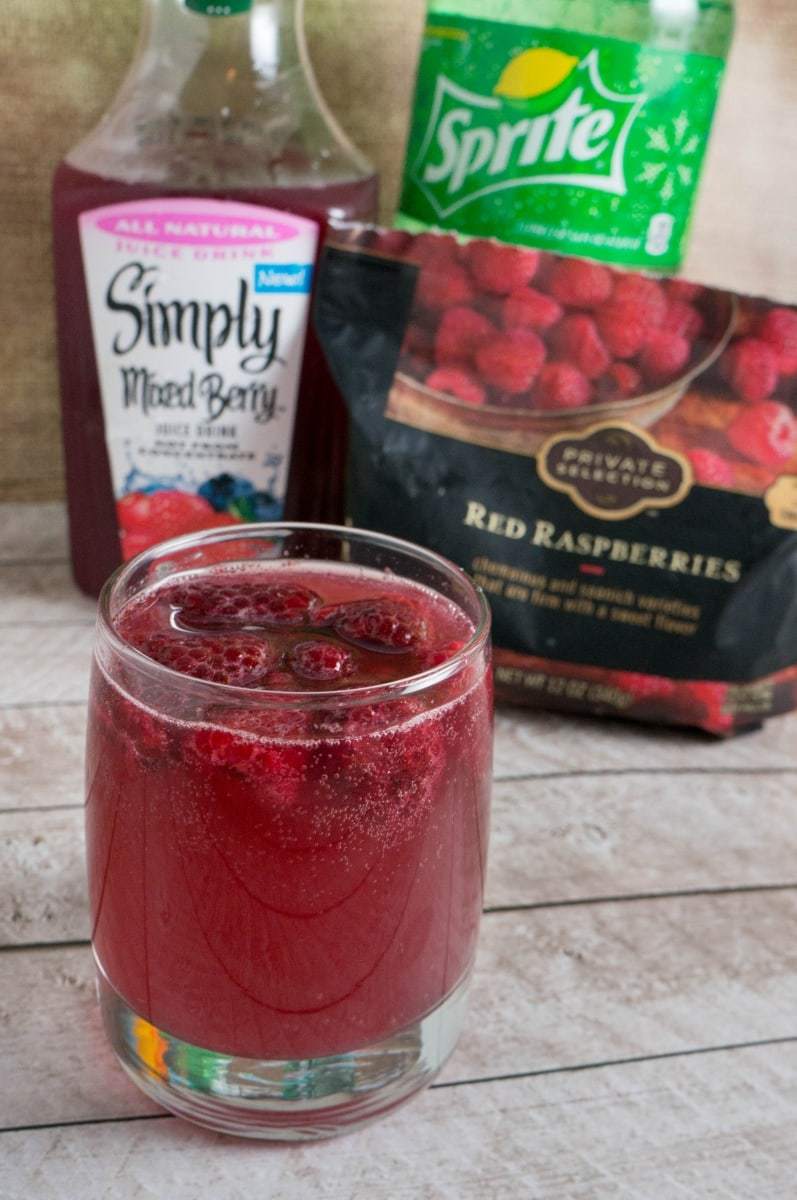 You can mix this punch into individual cups or into a big punch bowl, depending on your party size.
For individual cups, use equal parts Simply Mixed Berry Juice Drink and Sprite and then toss in a few frozen raspberries.
For a punch bowl, combine the entire bottle of Simply Mixed Berry juice and Sprite together in a pitcher, bowl or drink dispenser. Add in frozen raspberries or a berry medley with raspberries, strawberries, and blueberries. The Sprite gives it a punch of carbonation that makes it feel like a festive party drink and the fruit gives it a great look and keeps the punch bowl cool similar to adding ice but with a fancier look in your punch bowl. They'll also add a bit of tart fresh fruit flavor.
Simply Beverages just introduced three new flavors, including their Simply Mixed Berry flavor along with Simply Tropical and Simply Fruit Punch. These delicious fruit drinks are made with all-natural ingredients including real fruit juice with no added preservatives, colors or artificial flavors.
We've really loved all of the new flavors. The Mixed Berry Juice Drink tastes great on it's own, but combining it with a few other ingredients makes it party ready. The tropical juice drink is totally up my alley! I love anything pineapple! It's really good!
My kids loved the Fruit Punch flavor the best, though they we all really enjoy all three of the new flavors.
I hope you enjoy your festivities with this Simple Mixed Berry punch!