I find my family being invited to many barbecues and picnics now that Summer has come to call. To me a barbecue isn't a barbecue without Potato salad.
I just love homemade potato salad. Funny enough, I had my first homemade potato salad experience when I joined my husband's family. It was perfect. I loved the combination of the eggs and pickles and the crunch of celery. When the next party rolled around, I asked my husband if he knew how to make it. My husband can make anything, and sure enough he taught me how to make homemade potato salad.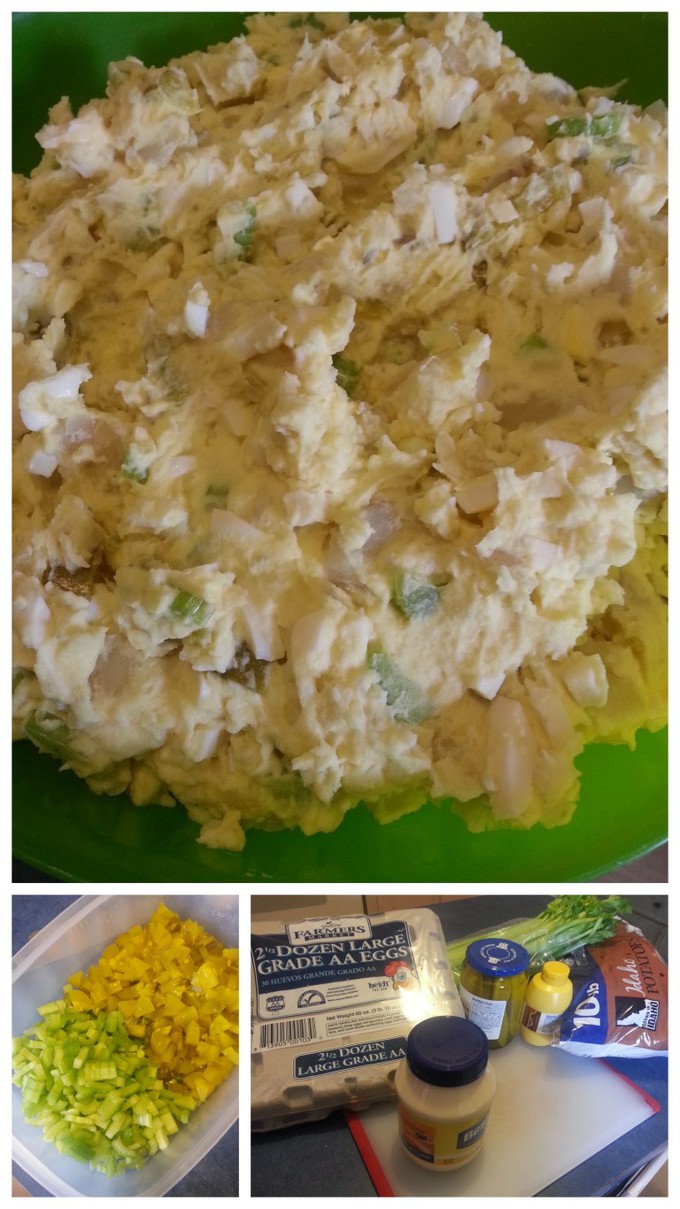 Although this recipe is for a crowd, don't worry, you can make it in a smaller batch by cutting the amounts in half.
Homemade Potato Salad Recipe
Homemade Potato Salad for a crowd
Ingredients:
5 lbs of potatoes peeled and cut into squares
1 dozen hardboiled eggs diced
1½ cups of real mayonnaise
½ jar of dill pickles spears diced (I find spears easier to cut)
1 cup of celery diced
1 tablespoon of yellow mustard
Salt
pepper
onion and olives optional
Directions:
Boil potatoes in salted water until tender. Let cool.
In large mixing bowl, add diced eggs, pickles, and celery. Mix gently
Add cooled potatoes to egg mixture.
When thoroughly combined, add mayonnaise and mustard. Gently mix.
Salt and pepper to taste.
Keep refrigerated until served
Try this Roasted Marinara Sauce Recipe, next!