With 2014 being the start of a new year, my husband and I have many goals pertaining to health. Some of our goals include eating healthier foods while other goals include exercising and living a more active lifestyle. I've realized that eating healthier doesn't necessarily mean sacrificing delicious food. Eating healthy is all about portion control (eating smaller meals more frequently throughout the day), eating lots of fruits and veggies, and making sure not to skimp on the dairy and protein. Part of eating healthier, my husband and I will be eating a lot more fruits and veggies as well as including salads into our diets. I've decided to share two of my favorite salad recipes. Enjoy!
Southwest Chicken Chipotle Salad
Soutwest Chicken Chipotle Salad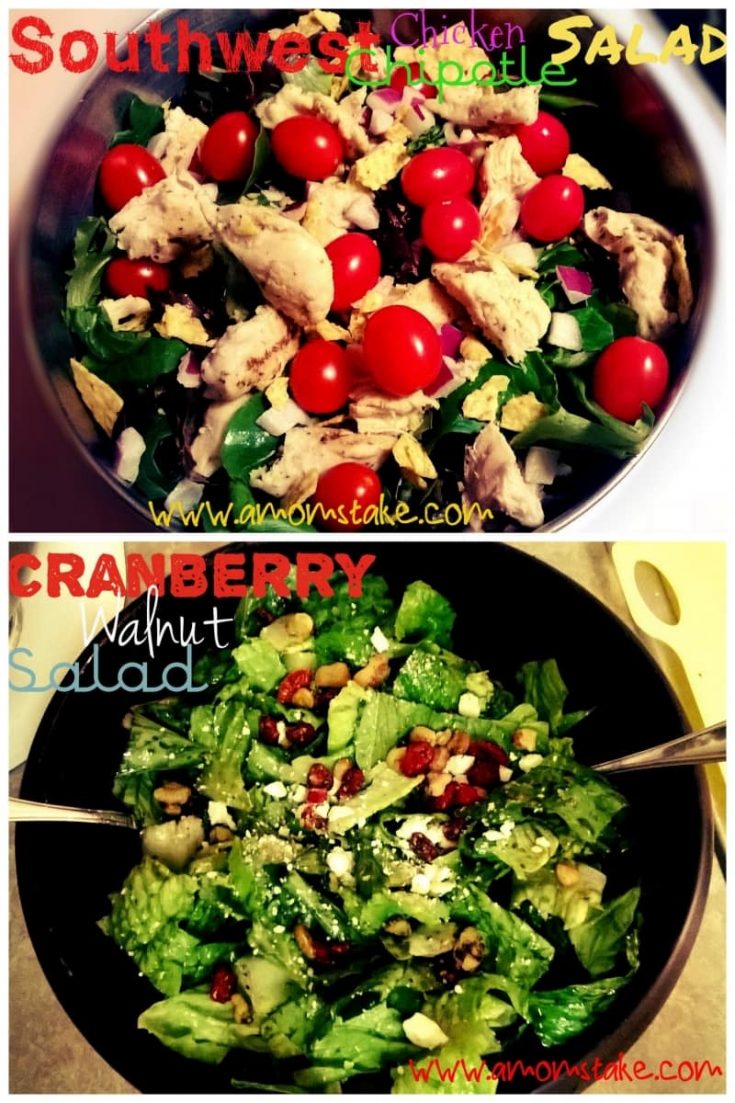 Combine these ingredients using measurements of choice for a delicious salad with a little kick.
Ingredients
Romaine hearts lettuce (or to be healthier, sometimes I will do a spring salad mix)
Cherry tomatoes
Diced red onion
Corn
Black beans
Grilled chicken breast (I typically just use Tyson's precooked chicken strips)
Crumbled tortilla chips
Chipotle Southwest Salad Dressing
Instructions
Set lettuce in the bowl
To prevent all of the ingredients from falling directly to the bottom, put all toppings directly on top of salad
Finish salad by sprinkling crushed tortilla chips on top
Serve with dressing drizzled on top or to the side
Cranberry Walnut Salad
This delicious salad was made by a friend and served a little lunch date. Ever since tasting this delicious salad, I make it at least once a week, it's SO good!
Cranberry Walnut Salad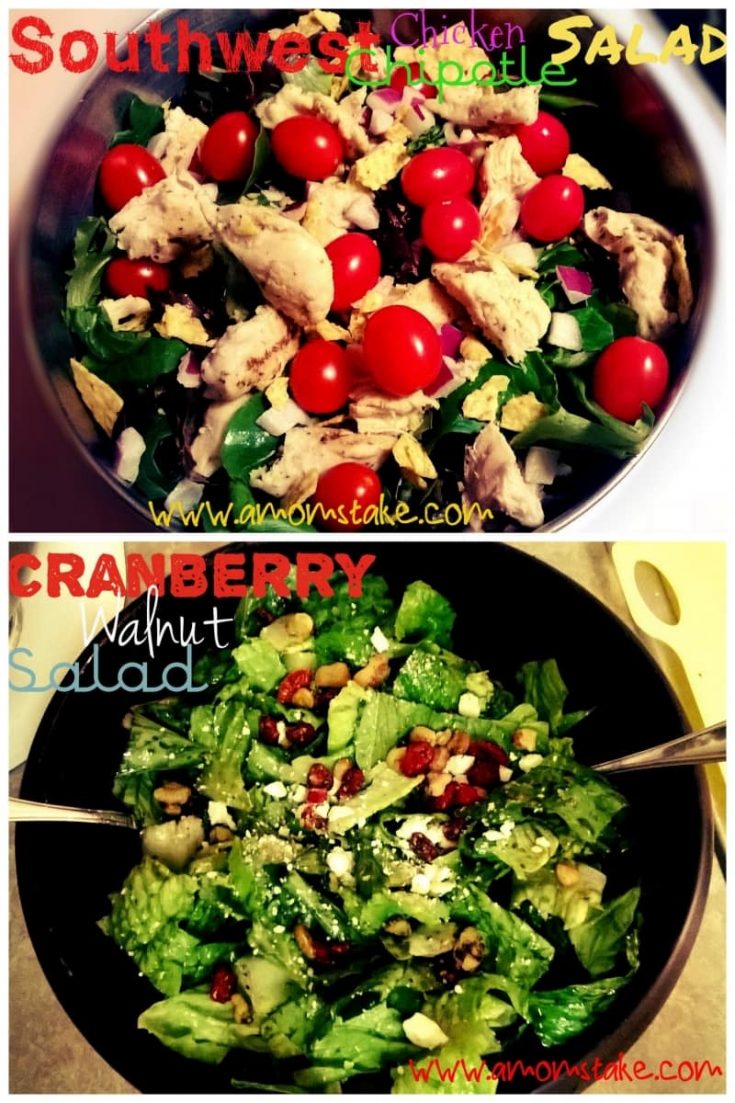 Ingredients
Spring salad mix of lettuce (sometimes I just use spinach)
Fetta cheese
Cranberries
Caramelized walnuts
White balsamic vinaigrette salad dressing
Instructions
Toss lettuce with salad dressing
Sprinkle cranberries and walnuts on top of salad
Finish by sprinkling fetta cheese crumbles over salad