I received a variety of movies as a thank you for this compilation of my favorite films.
This past weekend, we set up a projector in our family room, finally replacing our old and outdated TV with a blown speaker. It turned our whole family room into an at-home movie theater and has me stopping to reflect back on my favorite movies from the past year I want to now relive that they've come to DVD and Blu-ray! This compliation includes 25 of my favorite movies that came to theaters in late 2012 or 2013 that are available to rent now or will be in the next few weeks!
All of these movies are ones we have watched and enjoyed watching. Since my family does not watch R-rated films, you won't find any R-rated films on my list.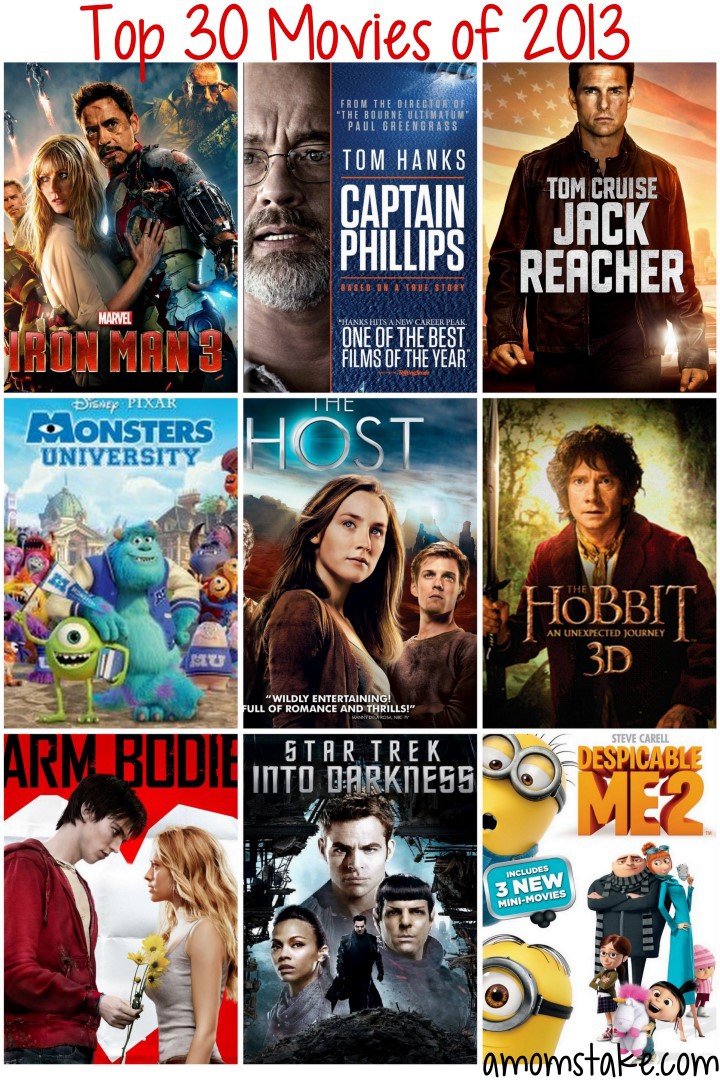 Top 30 Must Watch Movie Releases of 2013
Animated:
Family Films:
Percy Jackson: Sea of Monsters (available 1/14)
Hero Movies:
Thor: The Dark World (available 2/25)
Action:
Adventure:
The Hobbit: An Unexpected Journey
Captain Phillips (available 1/21)
Ender's Game (available 2/11)
Hunger Games: Catching Fire (coming soon)
Romance:
Twilight Saga: Breaking Dawn – Part 2
It's always interesting to take a look back at the previous year. I have to say, last year brought a few unusual romance films and some awesome adventure films. Loads of fun animated films as well. No matter what your favorite genre of movies might be, there were a lot a great films released last year. A few I missed in theaters and can't wait to rent and watch them from the comfort of our own home with a bowl of popcorn!
Want to know more about Blu-ray and Digital copies and how to choose your format? Watch this roundtable with the Blu-ray Disc Association. It's a great introduction to what Blu-ray is all about!
What are your favorite new release titles?