If I had to paint the picture of the perfect summer day it would be filled with books, laughter, games, snacks, and snuggling up with my kids to watch a movie. There is nothing better then filling those lazy summer days with memories of being together. Here is a list of our favorite new entertainment titles for kids:
I received sample titles for inclusion in this post, however all opinions are my own.
Books:
Have You Seen My Dragon- Written and illustrated by Steve Light
We have had this book on heavy repeat at our house for the past few weeks. This cute story follows a boy around New York City as he searches for his missing dragon. He counts as he goes making the book both entertaining and educational. The illustrations in this book are amazing, all black and white with only the objects being counted in color. So you tell me, can you spot the dragon? You can find this book here.
Design Line: Planes, Trains, and Automobiles- By Chris Oxlade and Illustrated by Mike Lamanski
Do you have a transportation enthusiast at your house? This concertina book folds out as a visual timeline that is over 6 feet in length. My son can spend hours pouring over these illustrations and asking questions about cars, trains, boats, blimps and airplanes. This book is a must have equally entertaining for readers both young and old. By Candlewick Press, you can find this book here.
Tap Tap Boom Boom-
By Elizabeth Bluemie Illustrated by G. Brian Karas

Where would you go for cover when a thunderstorm rolls into the city? Tap Tap Boom Boom, the storm brings the people together in the subway as they avoid getting drenched. This book flows and the repetitive text is so fun for little voices to repeat as they read. It is a great reminder that no matter who you are or where you are from bridges can be made to create friendships. Also from Candlewick Press, this book can be found
here
.
Flora The Flamingo by Molly Idle
A 2014 Caldecott Honor book that is full of laughter and fun without saying a word. This wordless picture books leads you on a a hilarious journey as Flora and her flamingo friend learn to dance together. Full of interactive flaps, you can spend all summer getting to know these two unlikely friends and their hilarious antics. The illustrations in this book are so captivating, you can read it over and over again. Find this fun book here.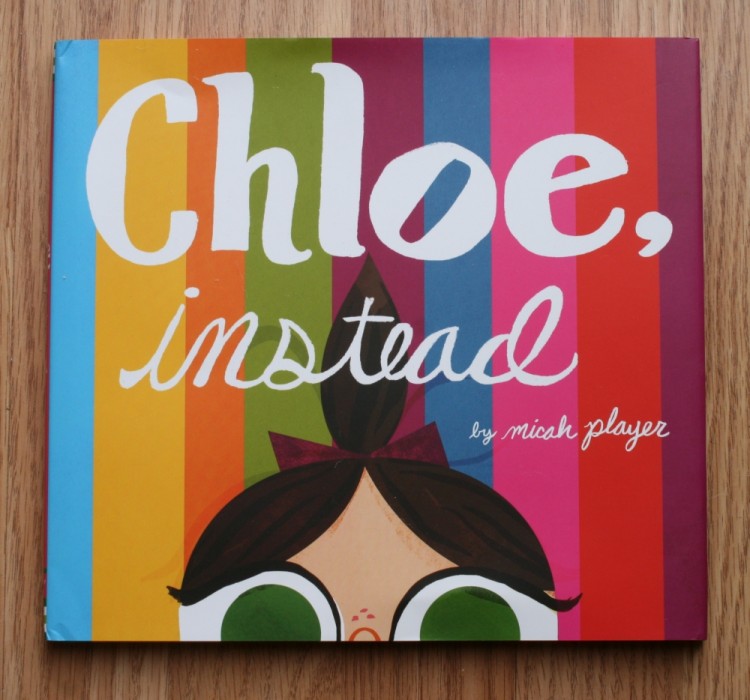 Chloe, Instead by Micah Player
When a new sibling comes into the family, things change. And sometimes they don't change the way that you think that they will. That is what happened to Molly, she thought she was getting one thing, but she got Chloe, instead. The more Chloe irritates Molly, the more frustrated she gets, but then she realizes that maybe Chloe isn't so bad after all. This book is the perfect book for siblings, especially ones who might need a little nudge into accepting one another!! You can find this beautifully illustrated book here.
The Zoo is Closed Today- By Evelyn Beilenson and Anne Kennedy
Upon visiting the zoo a brother and sister realize that it is closed today. As they speak with the zookeeper they find that all of the animals are sick! Told in rhyme and overflowing with alliteration tho sis a book your kids will ask for time and time again. Find out what happens with visiting day rolls around and the animals are finally well. With full color illustrations, this book is a riot to read.
My Very Own Fairy Tale Storybook- By Maia Haag, illustrated by Joyce Patt
In this personalized storybook fairies come together to spell your child's name in rhyme! My little girl will not stop asking me to read this book to her! I See Me offers ton of personalized fun for you and your kids! Find this book and more here. I See Me is also having a Summer Reading Sweepstakes through August 31. A grand prize winner will receive a $250 Visa gift card plus 5 personalized storybooks from the I See Me line of books! Twenty five other winners will win a personalized coloring book. The entry form is available at here.
Dex T-Rex The Mischievous Little Dinosaur by Katya Bowser-
Dex T-Rex is a mischievous little dinosaur who likes to have fun! He stomps, smashes, shreds and chews everything in sight. But, when Dex realizes the consequences of his actions he knows he needs to make things right. This book is a great read for kids who are learning to think about others and play nice! The illustrations are so fun and playful, any kid would love to read about Dex's adventures! This awesome book is available on July 23rd. Learn more about it here.
Art/Learning: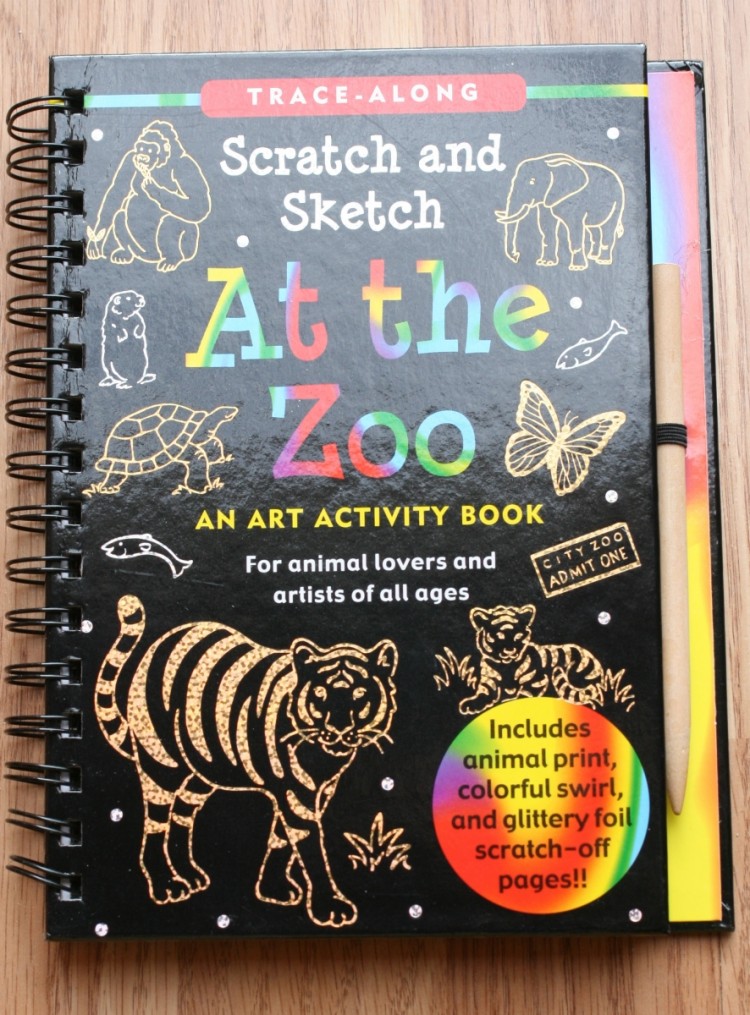 At The Zoo Scratch & Sketch: An Art Activity Book for Animal Lovers by Lee Nemmers, illustrated by Martha Day Zschock
This trace along activity book comes with a wooden stylus that allows kids to reveal brightly colored or glittery animal as they scratch the black coating. At the end of the book there are blank pages for them to draw their own animals. Inspire a little creativity in your kids this summer, you can find this art book here.
Lately Lilly ABC Travel Flashcards- By Micah Player
We have kids to get ready for preschool in the fall and this is the cutest way I know how to do it! My kids beg to practice their letters and the sounds they make as they follow Lily on all her travel adventures around the world. Micah Player captivates with with illustrations that kids love. These cards are made of really sturdy chipboard, perfect for little hands! You can find these amazing cards here.
Movies:
A Super-Dee-Duper Day!
Don't forget the toddlers this summer. They can join there favorite purple dinosaur and his friends BJ, Baby Bop, and Riff as they go on a dino-sized adventure! Little ones can sing along and learn as they discover that friendship makes everything more fun! You can find this dino-mite movie here.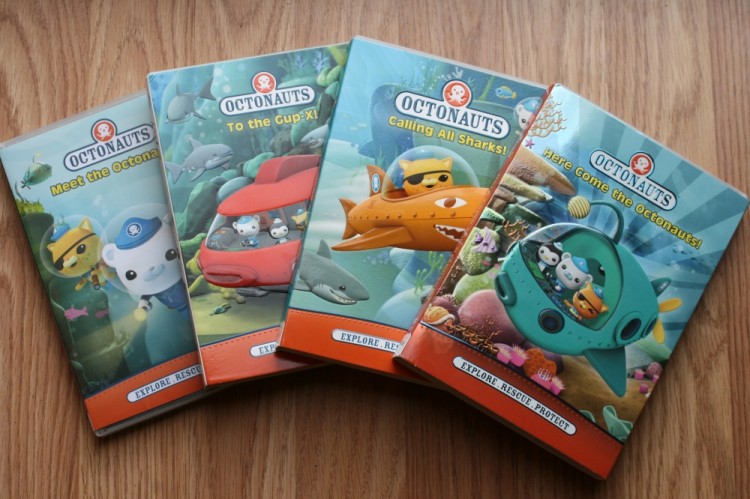 Octonauts
Get ready to dive into exploration and adventure with your favorite underwater adventure crew. Whether you are meeting in the Octopod or heading out on the Gup-X you can learn all about the most interesting ocean creatures. My kids love to pretend they are part of the crew as they watch them help animals. With these great titles to choose from you really can't go wrong! You can find them here:
Octonauts:Here Come The Octonauts!
Octonauts: Calling All Sharks!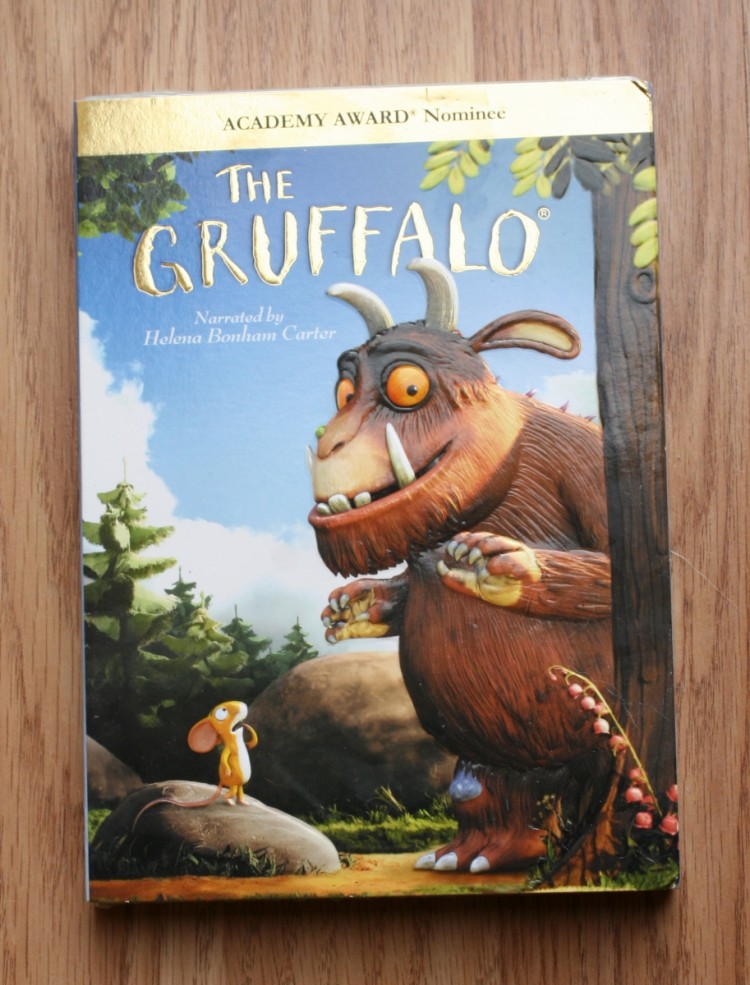 The Gruffalo
Based on one of our favorite books at our house, this movie is fun and thrillings as you follow mouse on his search for food. As he encounters three large animals he is forced to think of something to fight back, the Gruffalo. But, what happens when his imaginary creature confronts him. The Gruffalo can be found here.
What summer books and movies are keeping you busy this summer?