Being a new mom can be stressful, overwhelmingly rewarding, but also expensive. I know when I had my first child I was so surprised at just how quickly everything you need for baby can add up. Diapers, wipes, clothes, lotion, formula, gear… it all costs money! 3 kids later I have learned a few tricks for saving money on that cute little bundle of joy.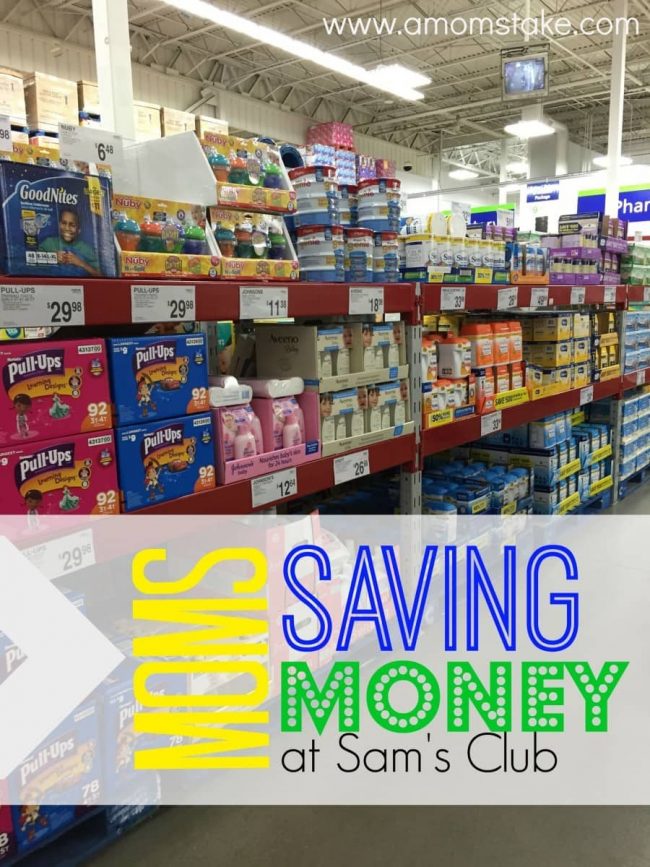 This post was sponsored by Sam's Club, however, the text and opinions are all my own.
One of my favorite ways to save is to shop at Sam's Club®. Buying in bulk at their amazing savings will save you trips to the store and major bucks. They have all of my favorite brands like Huggies, Aveeno, Diaper Genie, and Johnson and Johnson's.
I am a Huggies user, their wipes are so thick and they really get the dirty jobs of a mom done quick. I am not just talking about changing cute baby bums, but wiping up spills and cleaning faces and hands at the park, too. I love that Sam's Club makes it affordable to stock up on these great products.
At our house we absolutely love Aveeno baby products, too. My kids have extremely sensitive skin and Aveeno always does the trick without causing their skin to breakout. Avenue Baby Wash and Shampoo blends natural oat extract into a lather wash that gently cleanses without drying. It is tear free, soap free, and paraben free. This is another great item you can grab at Sam's Club.
Here are 6 ways I save, as a mom, at Sam's Club.
Sign-Up- When you join, and become a Sam's Club member, you automatically receive $80 in instant savings on diapers, wipes, formula, etc. If you are thinking about becoming a member this savings alone is a great reason to join! Those $80 worth of savings pays for your membership and then some!
Private Brands- I already mentioned that Sam's Club carries some of my favorite brand name baby supplies, but they also have high quality private brands that provide equal quality at an even lower price. Their formula has the same ingredients as the top brands.
Club Pick-Up- Make your shopping list online, they will text you when it is ready. All you have to do is pick it up! With three kids under the age of four, this is my favorite perk of being a member.
Instant Saving Books- Throughout the year you get even more savings from their Instant Savings Books. That means savings on top of savings!
SamsClub.com- There is nothing easier as a mom than online shopping. They offer free standard shipping on most baby items. You can also subscribe and have items delivered on a regular basis right to your door. You can save time and money by shopping online with Samscub.com.
Mommy Survival Kit- One of my favorite things to do for new moms is to put together a mommy survival kit. When a friend is having a baby I let our other friends know that I am putting the kit together, we all pitch in and really stock her up. Just because you are on baby #4 doesn't mean you don't need diapers and wipes! Sam's Club makes it easy to grab the new mommy everything they need for there new bundle of joy. Diaper, Wipes, Formula, Laundry Detergent, Diaper Genie refills, Lotion, and Baby Wash. Their faces always light up when you arrive to unload a carload of survival essentials at their house!
Sam's Club provides big savings for growing families, join and get $80 in special savings on baby basics.