Last week we had the chance to celebrate my husband's birthday. Every year when ask him what kind of birthday cake he wants, his answer is always the same: Chocolate Heath Bar Cake. Made with only 5 ingredients, this SUPER EASY Chocolate Heath Bar Cake is sure to be an instant family favorite. Not to mention, it's ALWAYS the first dessert gone at family gatherings!
Chocolate Heath Bar Cake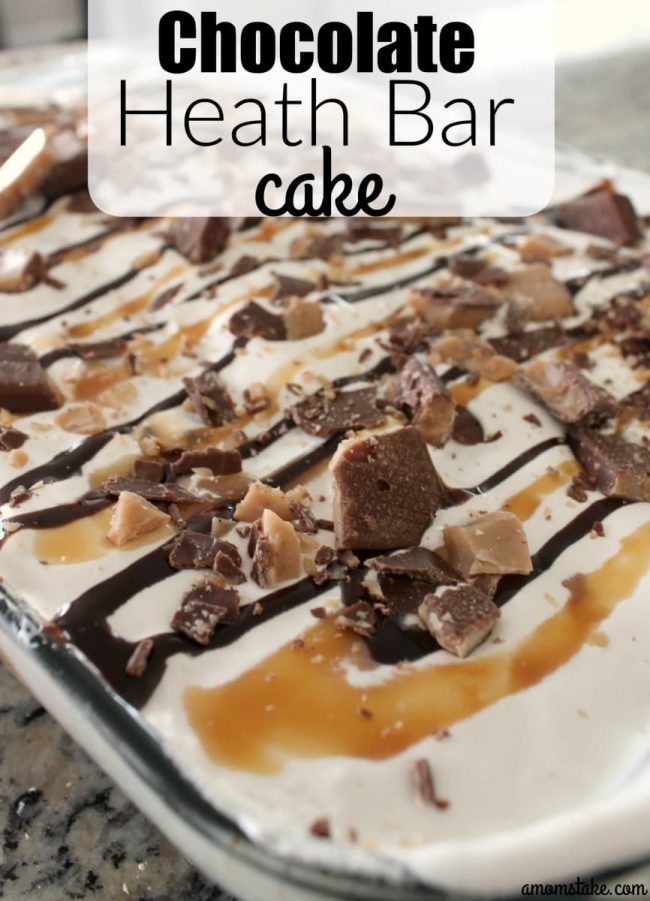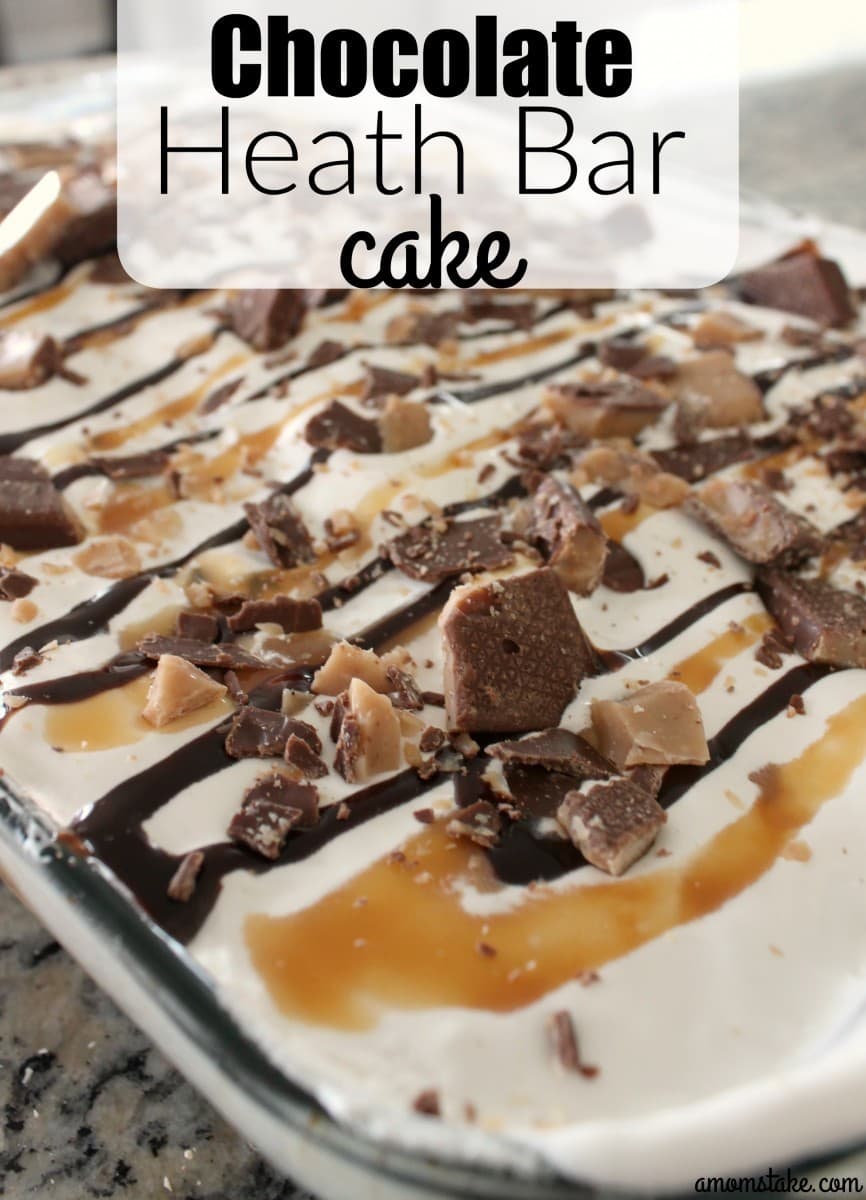 Ingredients:
– 1 Chocolate Cake Mix (Because cake mixes often vary, you'll want to be sure to get the correct ingredients for making the cake. Most mixes call for 2-3 eggs, 1/2 cup vegetable oil, and water). I've made this cake with numerous kinds of chocolate cake, and my favorite is probably Pillsbury Devil's Food Cake.
– 1 Tub Cool Whip
– 1 Can Sweetened Condensed Milk
– 1 Bottle Caramel Syrup
– 1 Bottle Chocolate Syrup
– 5 Heath Bars
Instructions:
1. Bake your chocolate cake according to packaged instructions.
2. Allow cake to completely cool.
3. Using the end of a wooden spoon (or any other similarly shaped utensil) poke numerous holes on the top of your cake.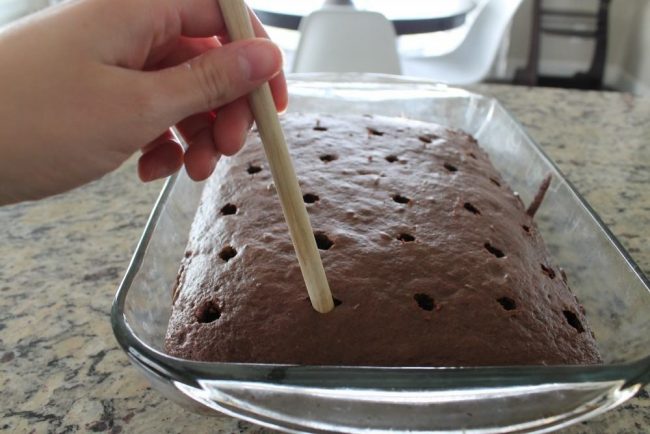 4. Open your can of sweetened condensed milk and pour the entire can over the cake. Be sure to spread it evenly over the entire surface.
5. Layer cake with caramel and chocolate syrup.
6. Spread whipping cream over the top of the cake. And while you're at it, you'll probably want to steal a few licks 😉
7. Add an additional layer of caramel and chocolate syrup.
8. Crush Heath Bars into small pieces and sprinkle on top of your cake.
9. Store in the fridge until serving.
Be sure to put leftover cake (if there is any) back in the fridge. Although I'm kind of ashamed to admit it, we usually polish this cake off within a day or two. But don't worry, it is totally worth every.single. calorie!!!
What is your favorite birthday dessert?