I've tried to throw a party for my daughter's birthday almost every year. They are such a pain in the butt, though. They always take a lot of time and money. Not to mention herding around a ton of kids to do games and activities that they just make a mess at. It does get better, though. Throwing parties for tweens and teens is so much easier than parties for little kids. No more pin the tail on the donkey or expensive pinatas. Teens need much less fuss and supervision.
This is a sponsored post; while the views expressed here were genuinely mine, consideration was paid to me by Brookstone to review this product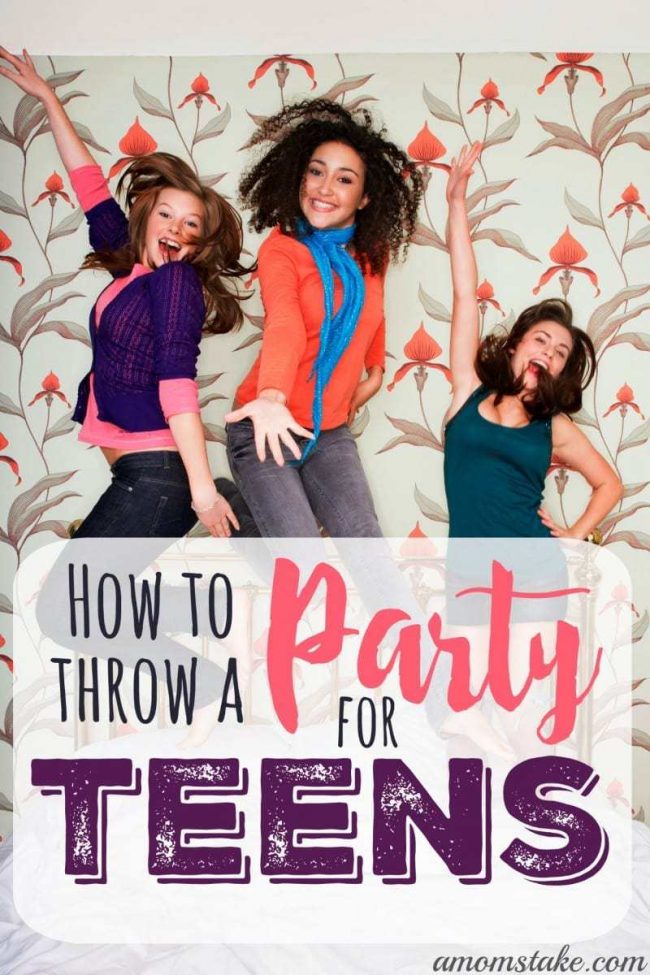 Teen's, like I stated before, need much less fuss. You can grab them a pin the tail on the donkey, they might play it just being goofy. Odds are they will probably just look at you funny. To throw a party for teens that they will have a good time at, there are just a few fail-safe necessities that will make any party a hit.
Food and drinks that teens love
You can never go wrong with a big selection of pizza, junk food, candy and soda. Head to the store and grab a little of everything. You can even have your kid ask their friends ahead of time what their favorite snacks and drinks are. Have them out on the table and easily accessible. They will be devouring it all night long.
I use to make my daughter a cake or buy one every year too. This year, she decided that having a make your own cupcake bar would be fun. We made up a batch of cupcakes to decorate. We set out some icing, colored fondant, sprinkles and candies out. I'm not going to say that the cupcakes actually got decorated, but they had a really good time creating sugary things to eat out of the fondant.
Put out things to do
My daughter and her friends like painting their nails. They always seem to do pedicures and manicures at their sleepover parties. I try to have several bottles of nail polish, remover and other manicure things out where they can get into them. They usually get around to doing nails later at night while they are watching a movie.
That brings me to movies. Sometimes just grabbing a new release that your kid has wanted to see is good. We just turn to Netflix usually. The girls at the last party thought it would be fun to watch a scary movie. They turned on R.L. Stein's Haunting Hour. It's like Goosebumps, but a little scarier. They had a good time squealing and screaming and clutching each other. Then, they took turns scaring each other while playing hide and seek in the dark. A few things got knocked over in the process, but they had a good time.
When you're going to throw a party for teens, be sure to leave out party games. Things like Twister can make for some good party fun and laughs. The kids can start up a game and play until they feel like moving onto the next thing.
Music is a must at a teen party
Teens and tweens are all about their music. The last two years, we have had a karaoke machine handy. The kids have a good time singing along to some of their favorite songs. They get really goofy and have group sing-offs. It has proven to be a fun party go-to activity.
I usually keep some kind of music going. My daughter likes to get on the computer and make a playlist of songs she wants playing at her party. We set up a stereo or plug speakers straight into the computer. It always leads to dancing, singing and being silly. You could even just hand them these cool light up cat headphone speakers to play with too. These speakers will keep them busy for a while.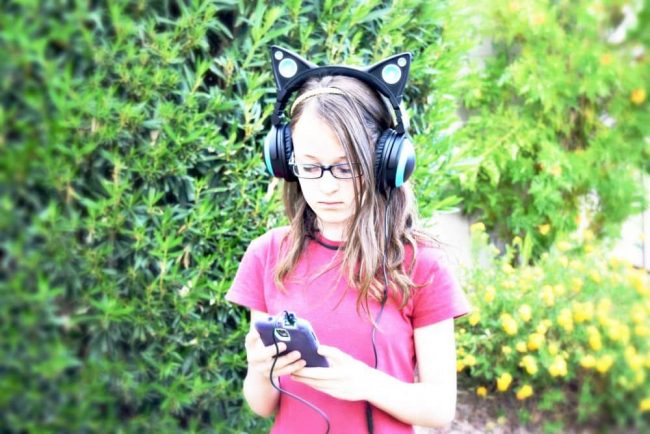 The Cat Ear Headphones will make all your kid's friends at their party say, "woo, those are cool"! Brookstone's Cat Ear Headphones are a cool new way to make a personal statement and for your kid to share their music with their friends. They are sure to be a teen party favorite and a big hit.
You will know the Cat Ear Headphones the moment you see them. They are the only headphones that feature awesome LED 'cat ears' that light up when you're listening to music. The best feature that makes them a party favorite is that the headphones have a switch which allows you to turn your headphones into speakers. With the flip of a switch, you have a party-rockin' sound system allowing all their friends they're hanging out with to jam along too.
Some of the other awesome features include earcup cushions that form to you head to reduce outside noise. The Cat Ear Headphones also have forward and back buttons for instant music selection and volume controls. With USB rechargeable batteries, you can get up to five hours of party music fun. If your kid enjoys gaming, the headphones also come with a sweet detachable boom mic. It's perfect for video gaming. Not to mention the sound is crazy good.
Purchasing Brookstone's Cat Ear Headphones is super easy. You can buy them either online or you can go to your local Brookstone Store. If you do buy them online, be sure to opt-in to Brookstone's email program and save money by not paying the sales tax!
If you gather things for the kids to do and snacks to keep them satisfied, that's about all you need to do. Teen parties will naturally take their own flow. The kids will move from one thing to the next playing and having fun as a group. That way, you can hide in your room, checking on them sporadically to make sure they are following rules, behaving themselves and being safe. Then you get to earn cool parent points for helping your teen throw awesome parties.
What do you do for your kid's parties?