Summer should be a blast, full of fun, adventures, learning, and play. Today, we're sharing some ideas to keep kids busy this summer! You'll love these simple ideas to hand over when the kids cry, "I'm bored."
We received a samples and/or compensation in exchange for inclusion in this post. Some affiliate links are used below. All opinions are our own.
Amazing Ideas to Keep Kids Busy this Summer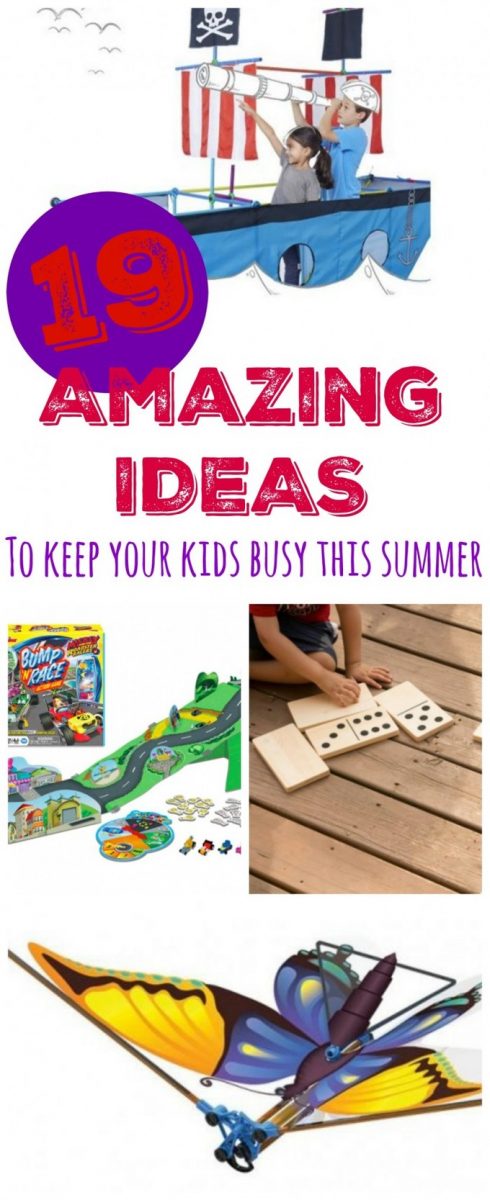 1. Plan a Relay Race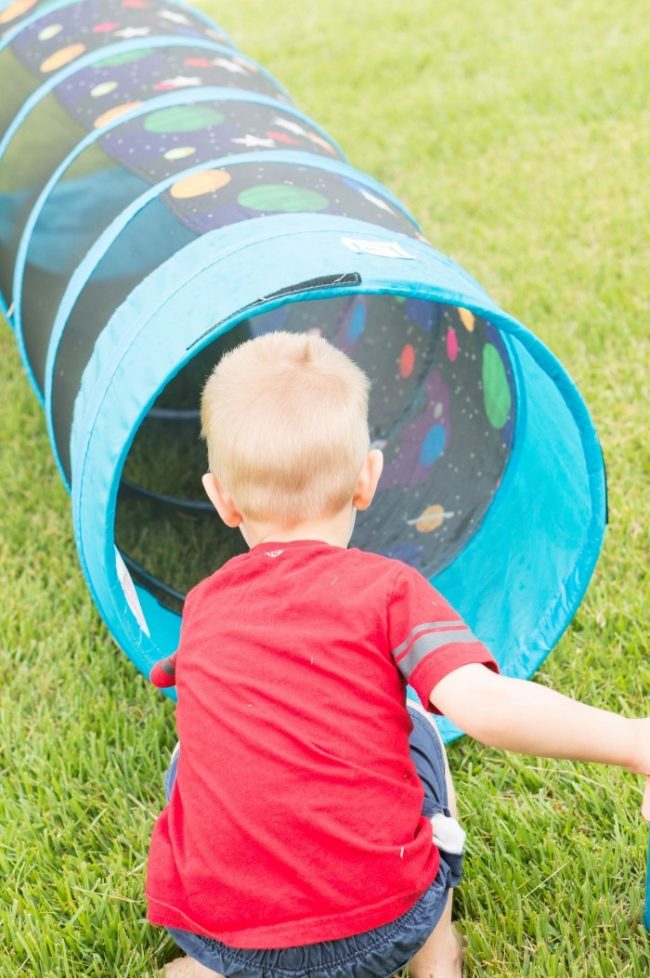 Run through a tunnel and then hop with a jumping sack. Let the kids plan a relay race to keep them active this summer. Pacific Play Tents has amazing products to keep the kids imagining and playing. Their Glow-in-the-Dark Galaxy tunnel will be fun day or night. Set it up as part of your obstacle course for a really fun added element. Nothing will be more fun than a jumping sacks race! Their set of 4 jumping sacks will make a fun family challenge – or grab the neighbors and take turns! You can be comfortable on the sidelines with a Tatami Mat that folds up easily for storage.
2. Play at the Pool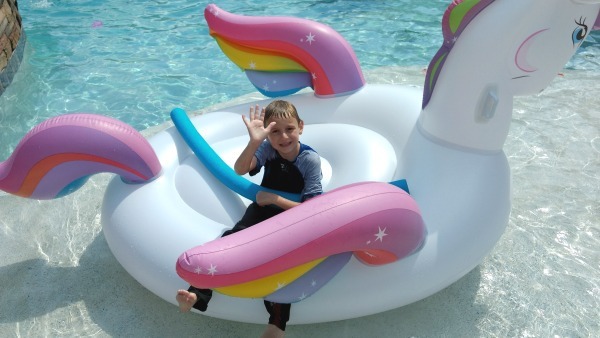 Your family will be the envy of the pool with an Intex Mega Inflatables! These big island floats can easily hold 2-3 people as you drift around the pool. These really fun floats are all the rage will celebrities, and for good reason. My kids had a blast playing with these larger-than-life inflatables. Choose between an Inflatable Mega Flamingo, Duck, Swan, Toucan, or Pegasus. Or pick a fun foodie float like Intex Watermelon Island or Popsicle Float. You can even take on the challenge with an INFLATABULL Rodeo Bull Ride on Float to see how long you can stay on the bull before you're tipped. Find these fun floats at Walmart, Amazon, or Sam's Club as well as on Intex's website.
3. Try Your Hand at Engineering
Keep the kids building and learning in disguise with some of these fun STEM activities from MindWare. Try KEVA planks to encourage engineering and architecture as their own creative structures come to life. The color pops set add an artistic element with stained planks in ombre shades to give another dimension to your creations. The Dig It Up! series will keep them busy as they try to uncover minerals, dinosaurs, bugs, or fossils. Included are 12 clay stones that your little discoverer can chisel away at to excavate something new in each stone. A Marble Run will give them hours of fun as they build a track with spinners an drops and watch the marbles race down the tracks.
4. Preschool Learning with Music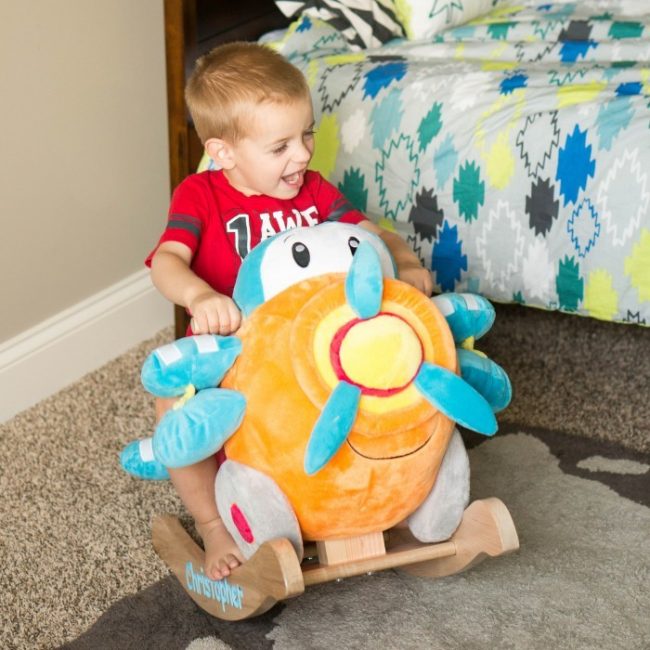 Add the finishing touches to your toddlers room or playroom with an adorable RockAbye rocker that matches just about any theme. You can choose between playful critters, favorite animals, vehicles, and sporty themes. My toddler is obsessed with airplanes, so I knew he would be in heaven with their Bi-Plane Airplane Rocker. It's even cuter in person, if that's possible! Another favorite is their Fossil the Dinosaur Rocker. You can even personalize them with a name engraved into the rocking rail. They include a built-in panel that will sing one of 4 songs to your little one teaching about ABC's, 123's, colors, and shapes while they play. All RockAbye rockers are made in the USA with the highest quality standards.
5. Go on a Hike
Getting outdoors and in nature together as a family can create so many memories and help your family burn energy for a quiet afternoon when you get back home. We're packing along our toddler with the help of a Kiddy Backpack Carrier. We enjoy getting out on the trail as a family, but my 2 year old doesn't last long on his own. Having a high quality infant carrier that can hold up to long walks and hikes makes all the difference. The Kiddy Adventure Pack is designed for kids aged 5 months to 4 years and from 16-40 lbs. It's a very lightweight backpack carrier at just 6.6 lbs and has tons of adjustments and straps to distribute your child's weight to make more comfortable to carry. Plus, with the Adventure Pack you can even set the carrier down with your child inside with the automatic stand that folds out when needed.
6. Get Lost in a Good Story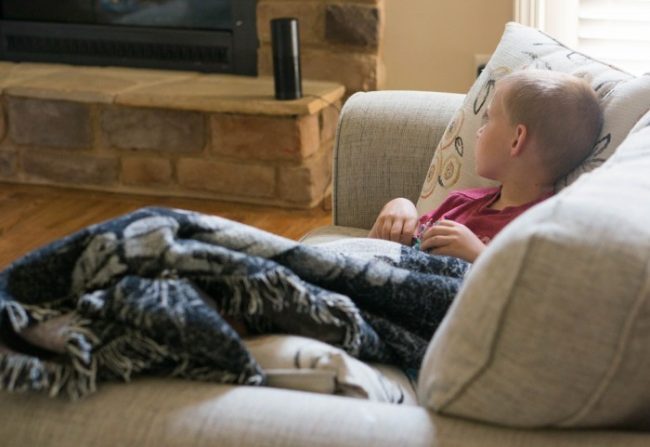 Pick up a fun summer title to listen to as a family on your summer road trip, or even just for lounging around the home to get lost in a story together. Listening to an audiobook aloud as a family is a great way to build memories as you share in a story you can discuss and laugh over. Penguin Random House Audio has a selection of audiobooks for everyone in the family. Try a new release from a favorite author or a story from the best sellers list or browse the top picks for families you're sure to enjoy. Some new titles we've been enjoying include Jake the Fake Keeps it Real by Craig Robinson and Adam Mansbach, The Explorers by Adrienne Kress, and The Trials of Apollo.
7. Spend Time with Imaginative Play
My boys are all about playing that they are knights, pirates, or a whole slew of other characters role playing battles. Mighty Fun takes that adventurous play to a whole new level with their high quality wooden shields, swords, and slingshots that are designed to feel like the real deal while having safety in mind. Each item is made in Portland, Oregon, with maple hardwood panels and lined with a soft eva foam so getting their play won't hurt. Best of all, these toys are designed to last unlike many play swords and shields that break easily. Choose your favorite theme from a variety of beautiful prints that allow for open-ended story telling as they play. Their Mischief Maker slingshots will show them what classic toys from your day were all about. It shoots only soft foam balls so they can practice and play, without injuries.
8. Learn Basic Skills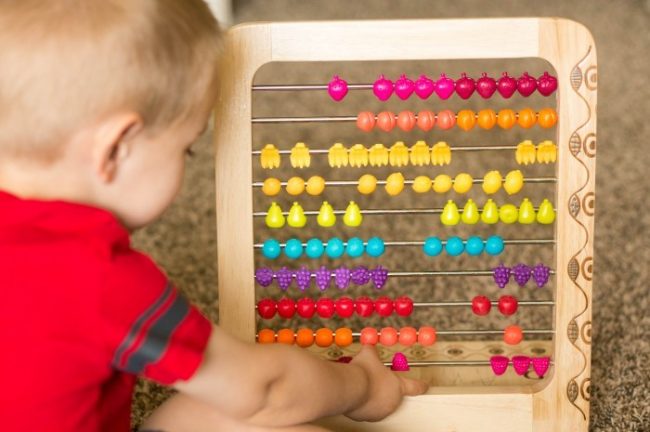 Even your littlest helpers can learn how to keep the home tidy and help out around the house. B. toys has the most darling toys like this Tropicleania set inspired by animals. The kid-sized broom features a toucan and there's also a peacock hand broom. Both will help them sweep up their own little messes they make to learn about cleaning up after oneself with the included dustpan. Let them learn early counting skills and patterns with a Two-ty Fruity abacus that is brightly colored and filled with fun fruits for a new twist on an abacus. Grab a Shore Things set before you hit the beach to let them try their hand at scooping, pouring, smoothing, and creating while they play in the sand. You can find B. toys at Target and specialty stores.
9. Practice Math Facts
Math can be a challenge for many kids, and if they're struggling you can make math fun again this summer break with the help of Zap Zap Math, a free math app available for iOS and Android devices. Zap Zap Math get kids engaged and having fun while they practice a variety of math concepts for grades K-6. The games within the app are aligned with Common Core standards so they will be familiar with the concepts when school starts back up. Parents, and teachers, can view results and learn where the kids need additional help and practice through a Web portal after signing-up. The kids will think it's a blast to customize their spaceship and spin for prizes as they complete levels. Download Zap Zap Math in iTunes or through the Google Play store.
10. Spend Lots of Time Outside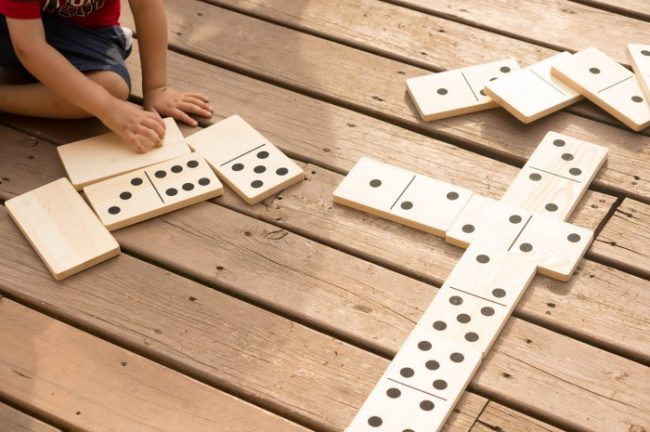 My goal every summer is for my kids to spend more time outdoors enjoying their friends, playing their hearts out, and being active, than the time they spend indoors. Oriental Trading has so many fun products to encourage the kids to play outside. A set of rainbow scooters will turn the driveway into a race course with the neighbors and all sorts of new games will be created during summer break. A double water slide is a must for summertime. Setup a hose and place on an incline and your kids will play for hours, mine did. You can even pick out giant backyard games, like their dominoes set to give them variety to their outdoor play. See all the fun summer activities at Oriental Trading including crafts, toys, and activities for all your summer festivities.
11. Make a New Friend
Summers can be fun playing all summer with friends. They can also be hard when the kids are out of school and all their friends are away on vacation. If your child gets bored and lonely because all of their friends are busy, find them a stand-in friend like a CogniToys Dino. The CogniToys Dino is a smart toy that links to your wireless network. The toy learns and grows with your child. Dino even learns your child's name and plays a variety of activities with them. They can ask Dino questions and Dino will give them answers. They can make silly stories with Dino and even have Dino play them music to dance to. They will spend hours talking and playing with their new smart and interactive CogniToys Dino.
12. Build Something Together
Summer is the perfect time to be creative. There aren't the deadlines of school and assignments. There aren't after school sports or meetings with teachers. Spend time this summer having fun and building something together. If you don't know what to build, try a Thames & Kosmos Flying Ornithopter model. An ornithopter is a mechanical aircraft that flies by flapping its wings. Kind of like the flapping of wings of a bird, bat, butterfly and dragonfly. The Thames & Kosmos Flying Ornithopters are made of durable bamboo and plastic with powered by a wind-up rubber band engine. So, spend some time this summer having fun and building a flying ornithopter set.
13. Make a Fort

Kids love to build and create a variety of different forts to play pretend in. I know my kids can spend hours with a pile of sheets creating different structures. With Antsy Pants play structures, their forts will be more solid and fun than a pile of sheets and piles of pillows. One box of Antsy Pants poles can be rearranged into several different imaginative forts. They can go on an adventure in a pirate ship or sell ice-cream out of their new Ice-cream truck. There are many different Antsy Pants play fort covers available and poles that can be arranged into whatever they can imagine, they will spend their summer dreaming up new forts and adventures to have.
14. Read a Book
There's nothing better than curling up in a comfy place and living an adventure through a good book. This summer, when the kids get restless and you need some quiet time, hand them a book from Lonely Planet books. Your child can learn about life in London with London City Trails. They can read about 86 of the world's greatest cities in The Cities Book. Have them learning another language with First Words Spanish, French or English. Kids can even learn what it's like to be a spy in How to be an International Spy. So, get them reading, learning and having a great adventure with a good book from Lonely Planet books.
15. Write in Your Journal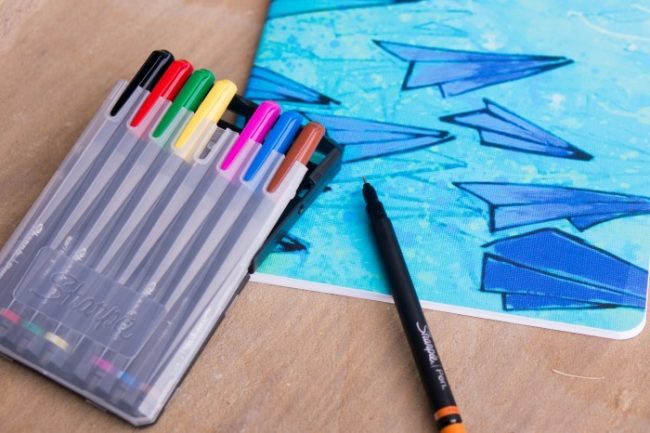 What good is a summer packed full of memories if you don't record them? Journaling is a fun way to preserve all your favorite moments from summer break. You can journal in so many ways, too! Draw a picture to represent the day, write a comic strip about the week's happenings, make a poem or limerick, or just jot down a few words or few paragraphs. Journaling can be fun with the right tools. Grab a set of Prismacolor 24-ct Premier Soft Core Colored Pencils to draw your thoughts out on paper. Or, a Sharpie 12-ct Art Pens can bring so much color to your lettering art and expressions. If you're a teacher, you can make the most of your summer break by getting ahead for the upcoming school year with Go teach!. It's an online community especially created for teachers with resources and tips to help created by a teacher's favorite products, like EXPO, Sharpie, Prismacolor and more!
16. Have a Game Day
One of my absolute favorite things to do with my kids during the summer is playing games! At least once a week, we have a family game day where we spend hours sitting down, eating good food, and playing our favorite games. Perfect for kids ages 3+, Disney Junior Mickey and the Roadster Racers Bump 'n' Race Action Game will keep the entire family entertained for hours. Once you assemble the race course, each game player chooses their race car. Starting cars at the top of the race course, see whose car will finish first when obstacles come up on the course. Earn trophies along the way; the winner with the most trophies wins. This is by far my 4-year-old's favorite game – I foresee many summer game days in our future. Your little ones will love playing their summer days away with Mickey and the Roadster Racers Bump 'n' Race.
17. Make Learning Fun
Every day during the summer, I enjoy having learning time with each of my kids. I try and make this time both fun and meaningful. This means that every once in a while we try and include a fun learning game as part of our learning time. Best suited for kids ages 10+, Ravensburger's game called Krazy Wordz allows players to create words that best describe the task that appears on your card. Guessing the other player's crazy words earns you points, and you guessed it, the player with the most points at the end of the game wins. Krazy Wordz will keep your whole family laughing for days. Talk about the perfect way to allow your child's brain to be creative and learn during the summer. Be sure to visit Ravensburger for other fun learning game options.
18. Go on Vacation!
What's summer break without a vacation? You can simplify your summer flights with the help of a CARES (Child Aviation Restraint System) harness. With the compact solution you can skip lugging your children's car seats through the terminals and keep them save and secure in their seats on board the flight with a CARES harness. It straps around the back of their seat to provide shoulder straps that connect with the airplane's existing lap belt. It will eliminate a lot of the wiggles without the bulky size, weight, and difficulty of bring your full sized car seat onto the flight. The CARES harness is designed to help children ages 1 and older with a weight between 22 and 44 pounds.
19. Share activities you loved when you were a kid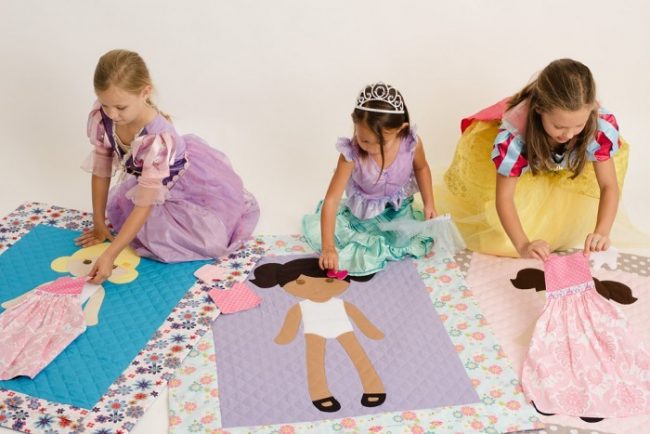 Paper dolls were one of my favorite activities as a kid. I've loved sharing them with my kids to have a non-electronic activity, and have found a fun new spin on Paper Dolls. The Paper Doll Blanket takes the old-school paper dolls and puts it on a cozy blanket. These blankets can be individualized to any child, and has a variety of outfits to expand the fun! It's a perfect size for any child at 35″ x 41″ and machine washable. The blanket has two large pockets at the bottom to store all the different outfits. The Katie Blanket is absolutely adorable. You can also purchase outfits later to match activities or occasions, which always seems to make the blanket the new favorite toy again! Check out Paper Doll Blanket to see all the options available!
What's your favorite way to keep the kids entertained all summer long?