I received Fast Fish and Bad to the Blade Hot Wheels Mega Bloks in exchange for this post. All opinions are my own.
"Vroom, vroom, beep beep, CRASH" such phrases are commonly heard around my house when my son plays with his cars. Growing up in a house full of girls, cars were a foreign breed. Now that I am the only girl in a house full of boys, car talk is a regular topic of conversation.
Want to kick your "car" playtime up a level? Then you will love building, customizing, and racing Mega Bloks' Hot Wheels cars. With many colors and builds to choose from, there is a Hot Wheels car perfect for every car lover. Let me introduce you to two of my son's favorite Mega Bloks Hot Wheels™.
Introducing Mega Bloks' Fast Fish; this bright green muscle car has the need for speed. Open the top of The Fast Fish for easy access to the driver's seat. With your driver behind the wheel, you will be ready for an epic car race.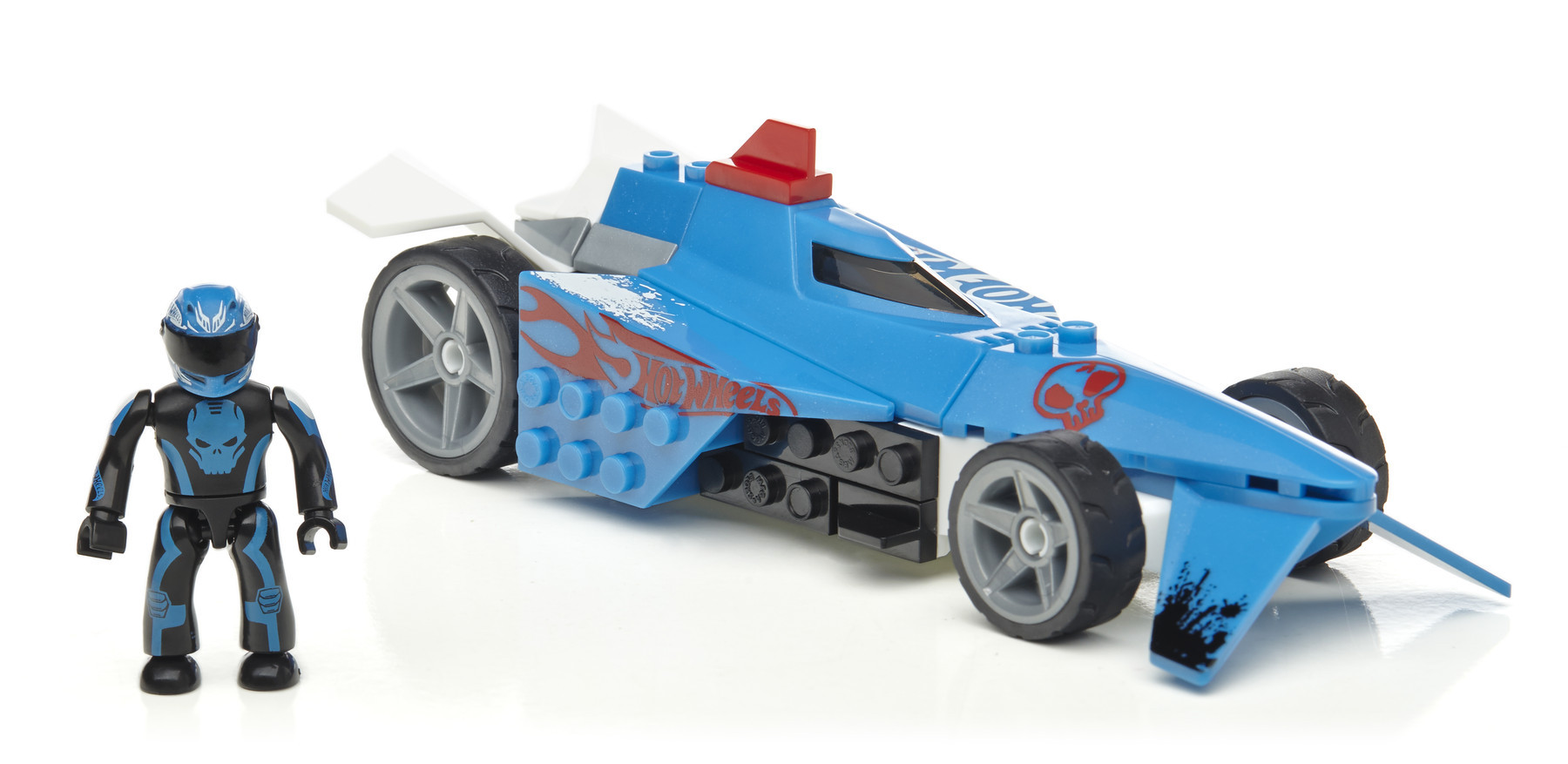 Let me tell you a little bit about Mega Bloks' Bad to the Blade Hot Wheels; sit your "bad" racer behind the wheel of this sleek ride and prepare for the race of your life.
My two boys (husband included) love Mega Bloks Hot Wheels™ cars. Building these cars was a fun little project for my two boys to do together; what a fun way to practice shapes and use fine motor skills. With the ability to custom build these cars using pieces from other cars, my boys enjoy making these cars their own. After all, building cars is half the fun! My little son loves racing the cars while shouting "vrooom". Easily put together in under 10 minutes, Mega Bloks Hot Wheels cars are fun for every car lover.
To learn more about Bad to the Blade ($9.99) and Fast Fish ($9.99) Hot Wheels Mega Bloks, visit www.megabloks.com.