It's always nice to travel and visit friends. When you stay at someone's house, you want to feel cozy and welcomed. A great way to do that is to make sure the guest room is a getaway all it's own. If you're wondering what it takes to create the perfect welcoming guest room than you're in luck. With these tips, your guests will be sure to have an incredible stay.
I received a complimentary iKrema mattress in exchange for this post. Affiliate links are used in this post. All opinions are my own.
Create a Welcoming Guest Room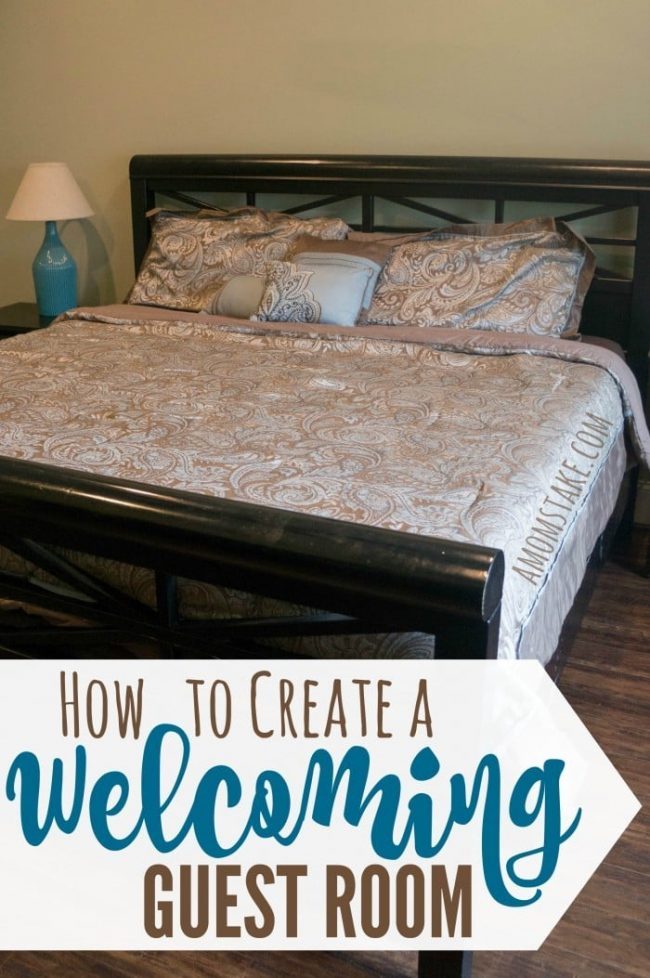 1. Clean your guest room – Having a clean and tidy room will leave your guests feeling ready to unwind and get comfy. Leaving the room cluttered, filled with boxes, and untouched will give off an uncaring feeling. Show your guests you care about their stay, rather than making them feel as if they're living in the storage room!
2. Give them the wifi password – Let's be real – everyone likes to be on their phone, tablet, or laptop when they have some downtime. Your guests are no different. You can print our image, or create your own and then frame it. Set it on the dresser or nightstand next to the bed. That way they don't have to ask for it, and you show them that their comfort is important to you. You want them to relax and enjoy themselves while they're staying with you.
3. Set out a basket of toiletries in the guest bathroom – We've all traveled and I'm sure I'm not the only one who has forgotten to pack something. It's easy to miss something in the bathroom. Pick up some travel size items such as toothpaste, shampoo and conditioner, body wash, and lotion and add it to a decorative basket. You can also add some wash cloths, headache medicine, and feminine products. Be sure to have extra toilet paper in the bathroom as well, just in case! Even if your guests don't use any of these products, they'll know that you thought of them and didn't want them to have to worry about anything. You've got them covered.
4. Be sure to have closet space available – It's easy to cram everything into a closet for a quick room 'cleaning', but avoid that with your guest room. Have space in the closet and empty hangers for guests so they can put their clothes away. You don't want them having to live out of their suitcase their entire visit. It is also a great idea to put a laundry basket in the closet as well for them to put their dirty clothes into.
5. Have bottled water and snacks available – You never know if your guests will become peckish, so it's nice to leave bottles of water and packaged snacks in their room. This could be anything from granola bars or goldfish crackers to nuts or dried fruit. These little extras will definitely leave your guests feeling not only welcomed but special.
6. Offer entertainment options in the room – A lot of people like to unwind before actually going to sleep. Have a bookshelf or small stand with some magazines and books for your guests to read. If you have a tv and DVD player in the room, you could also have DVDs available for them.
7. A comfortable mattress makes all the difference – There's nothing worse than staying with friends of family and getting stuck on a lumpy pull-out couch bed or a spring-loaded old mattress. The most important thing you can do to help your guests enjoy their stay is giving them a comfortable bed to rest, relax, and be able to get the most out of the vacation days.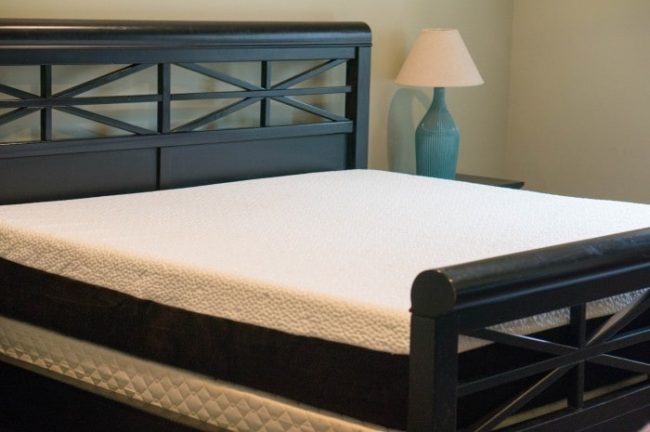 The iKrema MaxComfortPedic 10″ memory foam mattress is what dreams are made of. The thick memory tex foam provides support and evenly distributes your weight. It has an improved bounce and air circulation compared to a traditional foam mattress. The mattress is covered with a premium fabric that is allergy free.
All iKrema mattresses are manufactured right here in the USA. The mattress comes compressed and rolled up, easy to move right to the bedroom. It was a cinch to unwrap the mattress and watch it decompress. The mattress will expand right away, but may need up to about 24 hours to be fully expanded. This video of iKrema's process is really cool, showing how the mattress is made is neat, watching them compress and fold the mattress is incredible!
We got a chance to try out the
iKrema MaxComfortPedic
, it blew us away! The mattress is incredibly comfortable! It's firm and supportive while still being soft. It settles the debate between firm for support and soft for comfort. You get the absolute best of both firm and soft in this mattress. Best of all, the mattress is a fraction of the prices you'll find at the retail stores. By cutting out the wholesale and retail mark-ups and sales commissions, you'll get a high quality mattress that is less than have traditional retail pricing.
Try an iKrema mattress for yourself with a 101 days risk-free trial to help you decide if it's your dream mattress. They offer a 100% satisfaction guarantee. If you don't love it, they will pick it up and give you a FULL refund.
Plus, iKrema backs the mattress by a 10 year warranty. It will be delivered right to your doorstep in 2-7 business days with free shipping! Save $50 off the SuperPedic line or $250 off iKrema MaxComfort line with the coupon code: emikrema