Raise your hand if you love saving money!!! I don't know about you, but I always feel such a high saving even just a few dollars with each shopping trip. Although there are many different ways to shop and save, New York Time's bestselling author, Nicole Lapin, has narrowed down the best strategies into 5 super easy steps!
I received samples and compensation in exchange for this post. All opinions are my own.
5 Easy Ways to Shop and Save
1. Take advantage of free loyalty points from your favorite retailer. Free loyalty rewards programs helps ensure you get the products you want while saving the big bucks. That's why I love shopping with store programs that give cashback in points with each purchase, or surprise points and rewards throughout the year! Talk about a super easy way to save.
2. Shop during the shopping "Holidays". Although all retailers offer sales throughout the year, you want to make sure you're taking advantage of the best sales. To save the most money, know what sales are approaching, and know when to buy. A lot of these sales not only save you money, but may also double or even triple your points.
3. Use your points! Do you know that thousands of people lose money each year because they don't redeem the points that they've earned? You've worked hard for those points, so use them! Plus, you can use them on whatever you want whenever you'd like.
4. Choose your rewards. You'll want to make sure that you're earning rewards at stores that you actually shop at. That's why shopping at Sears is seriously the best! You are able to use your Shop Your Ways points at retailers including Sears, Sears Auto, Kmart, Groupon, Uber, Hilton, and hundreds of other partners. Pretty cool, right?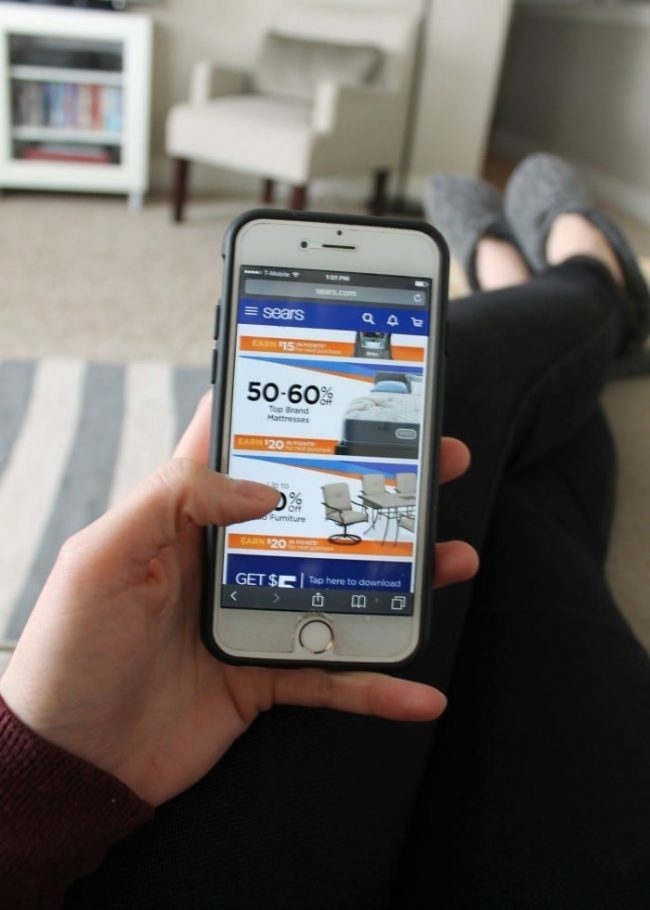 5. Take advantage of deals both online and in store. Sometimes life can get in the way of great savings. That's why it's important to shop both online and in store. Shopping Sears, you're able to take advantage of great savings whether you shop in store, on a mobile device, or online. Easy peasy!
Thanks to Nicole Lapin's awesome ways to save, I can't wait to shop Sears Days March 26 – April 8th and save even more money buying the things I love! Be sure to visit Sears in-store and online to take advantage of awesome savings!