This post is sponsored by Lunchbox. All opinions are my own.
Dinner time is so often a scramble. What am I going to make? Who's going to complain about the meal? What ingredients do I have on hand? So when I was asked to try a Kraft recipe that took just 5 minutes prep and then toss it in the oven, no more having to think about dinner, the answer was an easy yes!
I have to tell you this Easy Parmesan Chicken Bake recipe was the easiest dinner I've made in months. What's even better — it was so tasty too! I'll admit, my kids started to turn up their noses at their first glance because they don't typically like pasta sauce. But once my boys dug in and tried a bite, they quickly finished off the rest of their plates.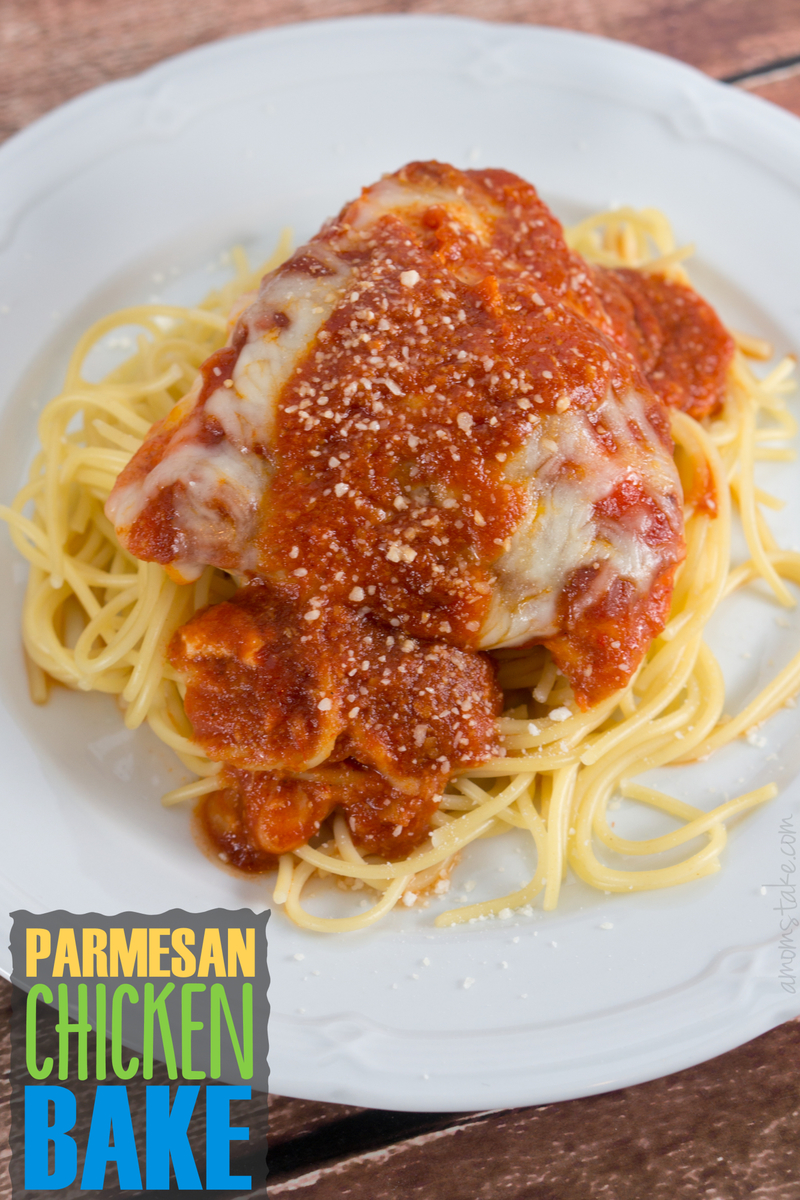 Easy Parmesan Chicken Bake
Ingredients:
1 jar (24 oz.) spaghetti sauce
6 Tbsp. Grated Parmesan Cheese, divided
6 small boneless skinless chicken breasts(1-1/2 lb.)
3/4 lb. spaghetti, uncooked
1-1/2 cups Shredded Mozzarella Cheese
You'll start by pouring the whole jar of spaghetti sauce into a 9×13 baking dish. Just open up the jar and dump it into your pan. Then, add 4 Tbsp (1/4 cup) of grated parmesan cheese. Mix these two ingredients together right in your pan.
Add your chicken breasts to the dish and coat with the sauce. The directions tell you to flip the chicken to coat, but the sauce doesn't really "stick" to the chicken, so I just used the same spoon I was using to mix together the sauce to quickly scoop sauce all over the tops of the chicken breasts. Cover the dish with aluminium foil.
Now, place the dish in the oven and cook at 375° F for 30 minutes, or until the chicken is done and cooked all the way through.
While your chicken is baking, prepare a package of Spaghetti noodles without adding salt to your water. Since the noodles won't take quite as long as the chicken, you don't need to start the noodles right away.
When the noodles are done, drain and plate the noodles.
After your chicken has baked for 30 minutes, remove the cover, top with cheese, and bake an additional 5 minutes to melt the cheese.
Top your noodles with the chicken and sauce and enjoy!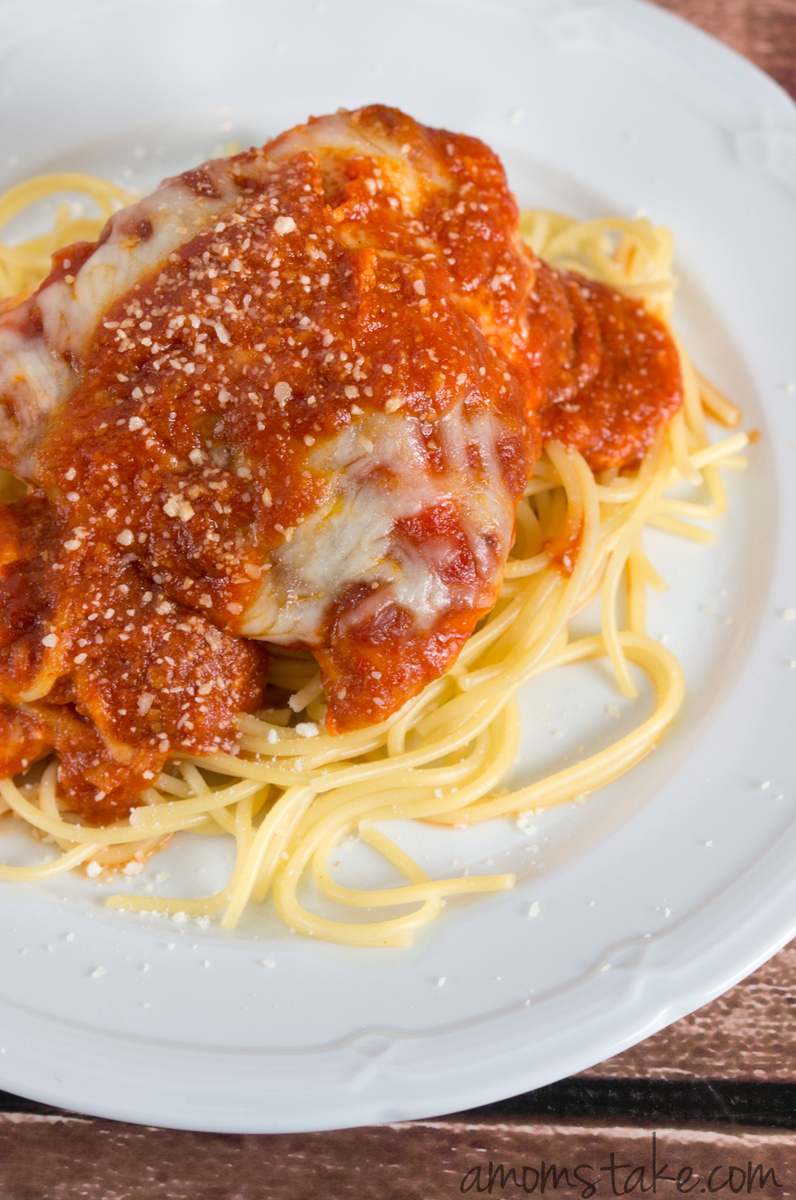 Since this recipe was made by Kraft, head on over there to snag the
Parmesan Chicken printable recipe card
and check out other great recipes!