The holidays mean a lot of expenses as you plan for the festivities, holiday gatherings, gift exchanges, decorations, and of course pick out the perfect gifts for your loved ones. It might feel like it's impossible to set aside money to your savings throughout the holiday savings, with all the pending expenses. However, I will show you how you can still set aside money without actually pulling cash from your checking account to put into savings.
This post is sponsored by Upromise. All opinions are my own.
How to Save Money during the Holidays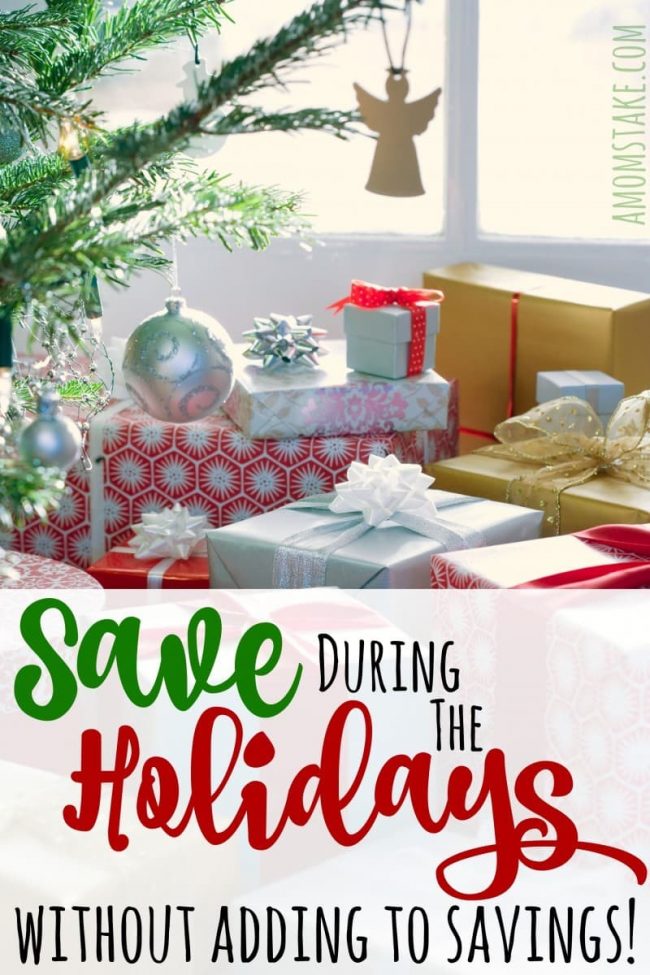 Upromise is a completely free service that helps you earn cash back on your every day and holiday purchases to build a college savings account for your children, grandchildren, or loved one. Here are some of the ways you can accrue savings without changing any of your expenditures:
1. Buy gifts online
Earn varied cash back from over 850 online shopping partners when you click through Upromise.com first.
Toys"R"Us – 5% cash back*
Pick-up top toys of the season like Hot Wheels sets, Zoomer dinos, or Lalaloopsy dolls.
2. Score on your holiday feast ingredients
Browse through Upromise eCoupons to score cash back on your grocery purchases with clip-free coupons!
Click to activate cone-time use coupons to earn while you purchase those essential ingredients for your holiday recipes like muddy buddies.
You can also browse a selection of offers that let you save big when you stock up. For example, you will earn $5 back when you spend $18 on foaming hand wash, facial tissues, and similar products as you get prepared for your company to arrive.
3. Earn while dining out
Earn 5% back off your total restaurant bill including tax and gratuity at over 10,000 participating restaurant locations with a registered credit/debit card.
Buca di Beppo – 5% cash back on unlimited visits
Enjoy a meal out while visiting family members at restaurants you love like Buca di Beppo and other favorites.
4. Renew your annual magazine subscriptions
Score an impressive cash back with your magazines purchases.
Magazines.com – 25% cash back*
Find a new favorite magazine to add to your reading list for the new year or renew your favorites.
5. Extra from holiday travels
On your next trip, earn 5% cash back on participating hotels including bookings from popular sites like Travelocity, Expedia, and Hotels.com. Plus, additional cash back on your car rentals, airfare, vacation packages and more!
Travelocity – 7% cash back on hotels
Wherever you are traveling, click through Upromise to book on your favorite booking site to score.
6. And everything else
With a Upromise MasterCard credit card you can score additional cash back on everything you purchase. This is an easy way to double your earnings for online purchases. Plus, it will allow you to grow your savings account even faster with in-store purchases that will qualify for cash back earnings.
*Limited-time higher promotional cash back rate valid through 12/31/2015.
Start saving on the purchases you were going to make anyways (you don't have to go out of your way to save) and get more out of the holidays this year! All earnings will go into your Upromise account. You can then use your earnings to transfer to a linked 529 college savings plan, pay off student loans, add to a high yield GoalSaver savings account, or request a check to manage your college savings on your own. Visit Upromise.com to get started today!