This post is brought to you by Lunchbox. All opinions are my own.
Wondering what the perfect gift is for your children this year? We had the opportunity to test out some of the adorable products from Fisher-Price. I am convinced that they offer a perfect gift for every child under the age of 8! From their popular Little People and Imaginext line to Laugh n Learn products and other fun toys there is literally the perfect gift just waiting for your family!
Let me show you what a hit two of their great toys were for our boys for their birthday's this year. My boys all have fall birthday's so we celebrated turning 7, 5, 3 and soon to be 1 these past few weeks.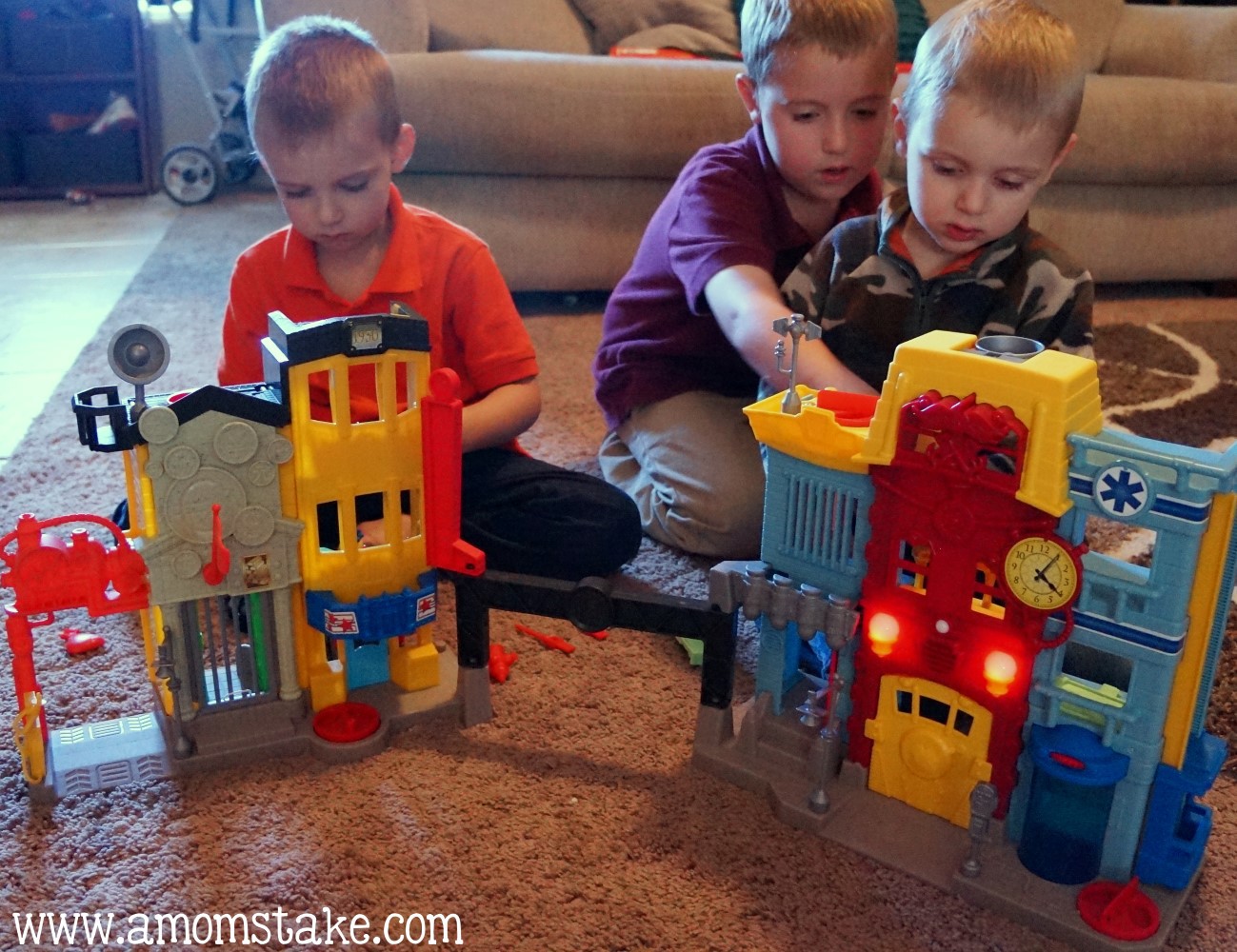 First, the Imaginext Rescue City. It's made for ages 3-8 so it was completely appropriate for all 3 of my oldest sons. That is extremely rare to find in a toy. I was also surprised to find that all 3 of them really enjoyed the toy and there was enough room to all play together. We will need to pick up some more Imaginext guys, as the set includes 2, but beyond that there is plenty of room and areas to play at.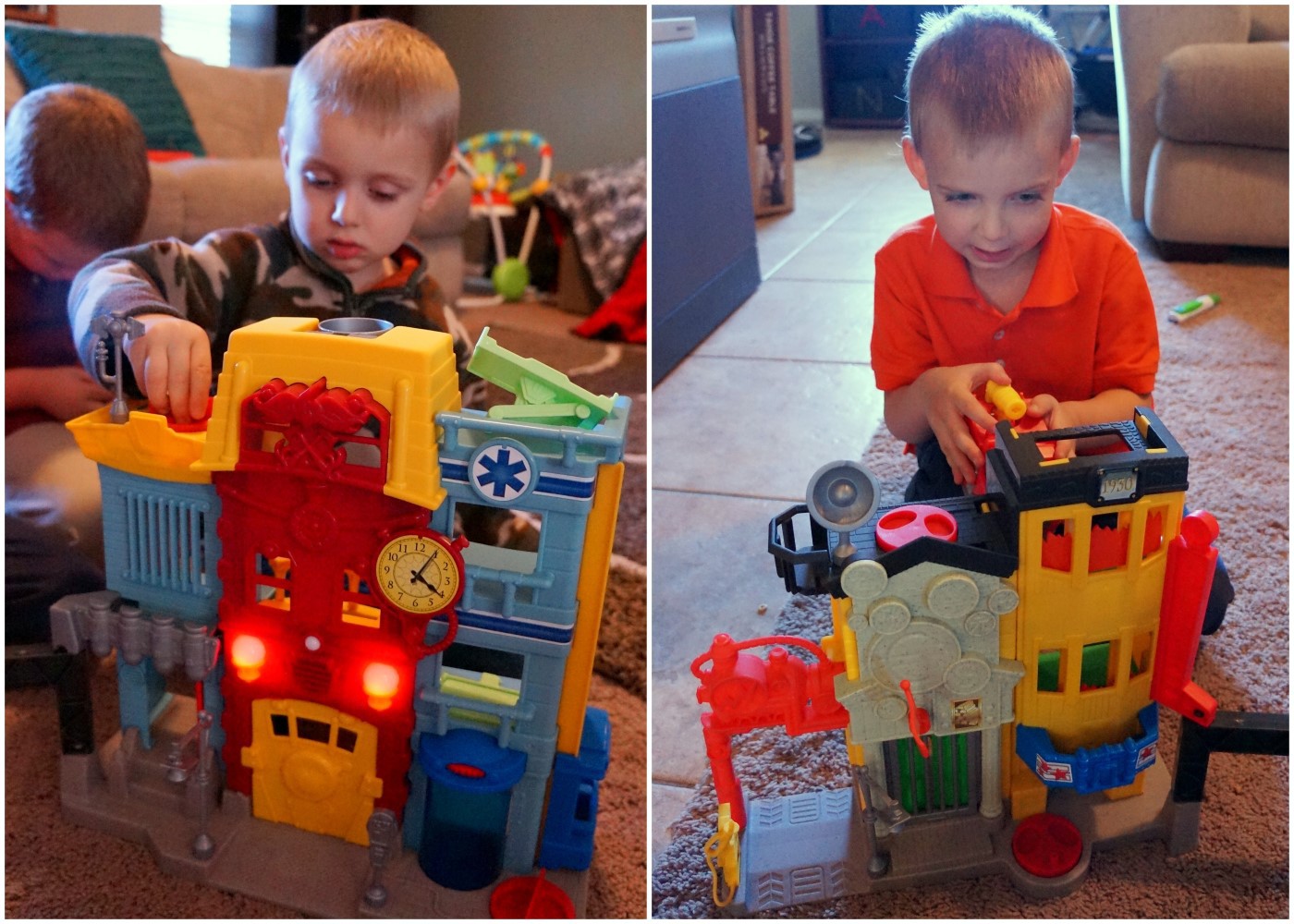 The city responds in a lot of different ways during play like calling out emergencies and disasters like a fire, robbery, or other scenarios. Kids can then act out heroes, bad guides, cops, fire fighters, and a variety of other role playing scenarios. Imaginext Rescue City is very cute and is much more interactive than I had imagined. This is a really high quality and fun toy that has already received a lot of playtime and is a toy my kids won't tire of quickly.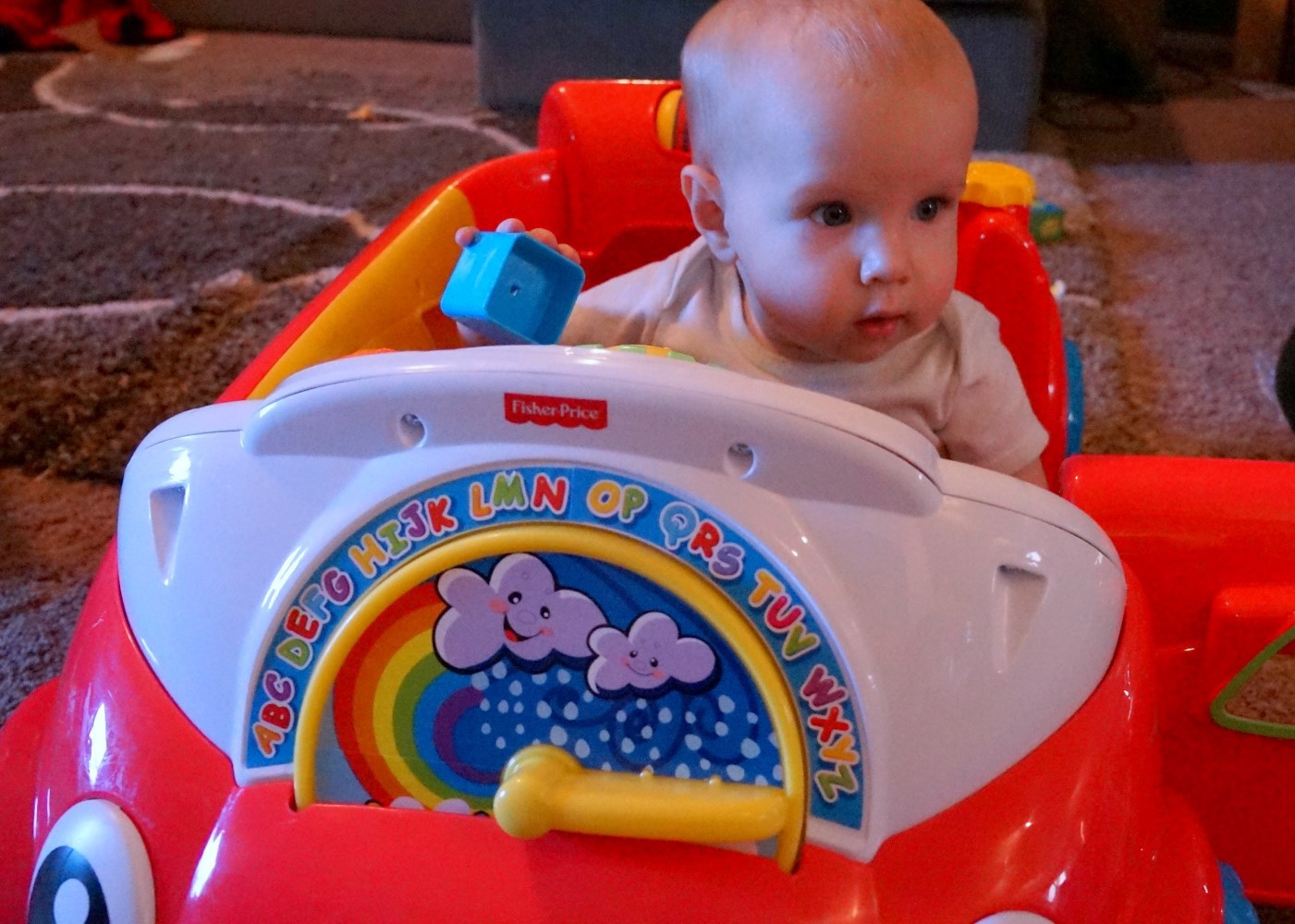 Younger kids will love the Laugh & Learn Crawl Around Car. This toy is absolutely adorable and such an awesome toy! It has areas to play built in on every side of the car. It's not super huge but packs in TONS of play opportunities. All four kids actually sit in and play in and around the car throughout the day.
It's especially funny when my 7 year old tries to sit inside behind the wheel and is scrunched up, but smiling big. My youngest really loves the toy, too. He'll often crawl to the car and hit one of the buttons to start the music and then be boppin' up and down dancing along to the music. It really does have catchy and cute songs. He's also been practicing his standing skills by lifting up on the side of the car and then standing. He's not walking yet, but he probably will be soon.
Save Instantly and Share the Joy!
For a limited time, only while supplies last, Walmart.com is hosting special instant savings on the top 17 toys from Fisher-Price, Laugh n' Learn, Little People and Imaginext! It's the perfect time to start your holiday shopping for the kids in your life and save while you're at it.
Tell us, how do you plan to share the joy this holiday season?