This is hands down my all time favorite pie! It may not be one of the traditional pies, but it's sweet and refreshing and oh so delicious! I've requested for my family to make me this Frozen Pink Lemonade Pie for the past 20 years! It's just that good. Plus, it's about the easiest pie you will ever make!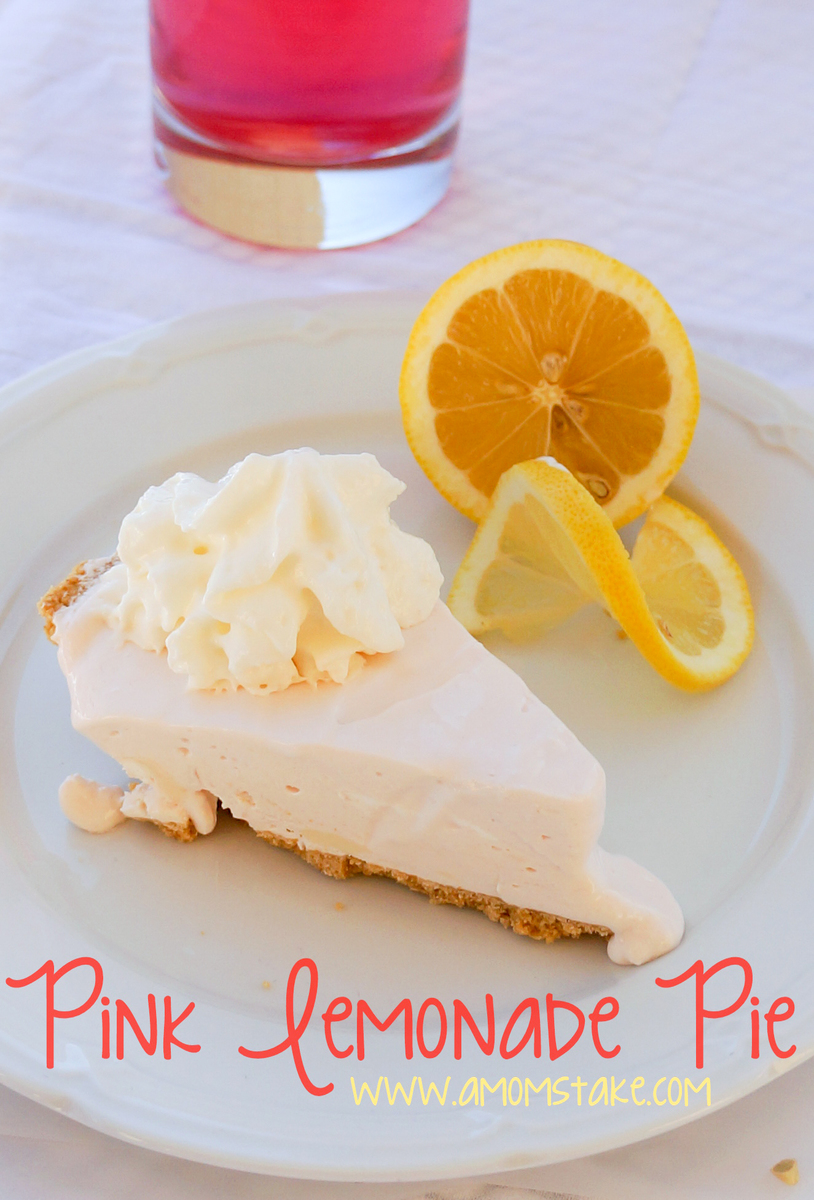 This recipe will take just 4 ingredients:
2 premade graham cracker crusts (the larger 10-slice size)
1 standard size carton of vanilla ice cream
1 can of frozen pink lemonade concentrate
1 tub of Cool Whip (the larger size, I think it might be 12 oz)
I always buy the box cartons of ice cream because you can completely open up the box and it makes it so easy to cut up your ice cream. Take a knife and cut up the ice cream into 8 large pieces, or smaller if desired.
Add the whole tub of cool whip or two of the smaller tubs works fine, too. Also add the frozen pink lemonade concentrate. Allow your ingredients to thaw on the counter for 5-10 minutes so they soften and don't break your beaters.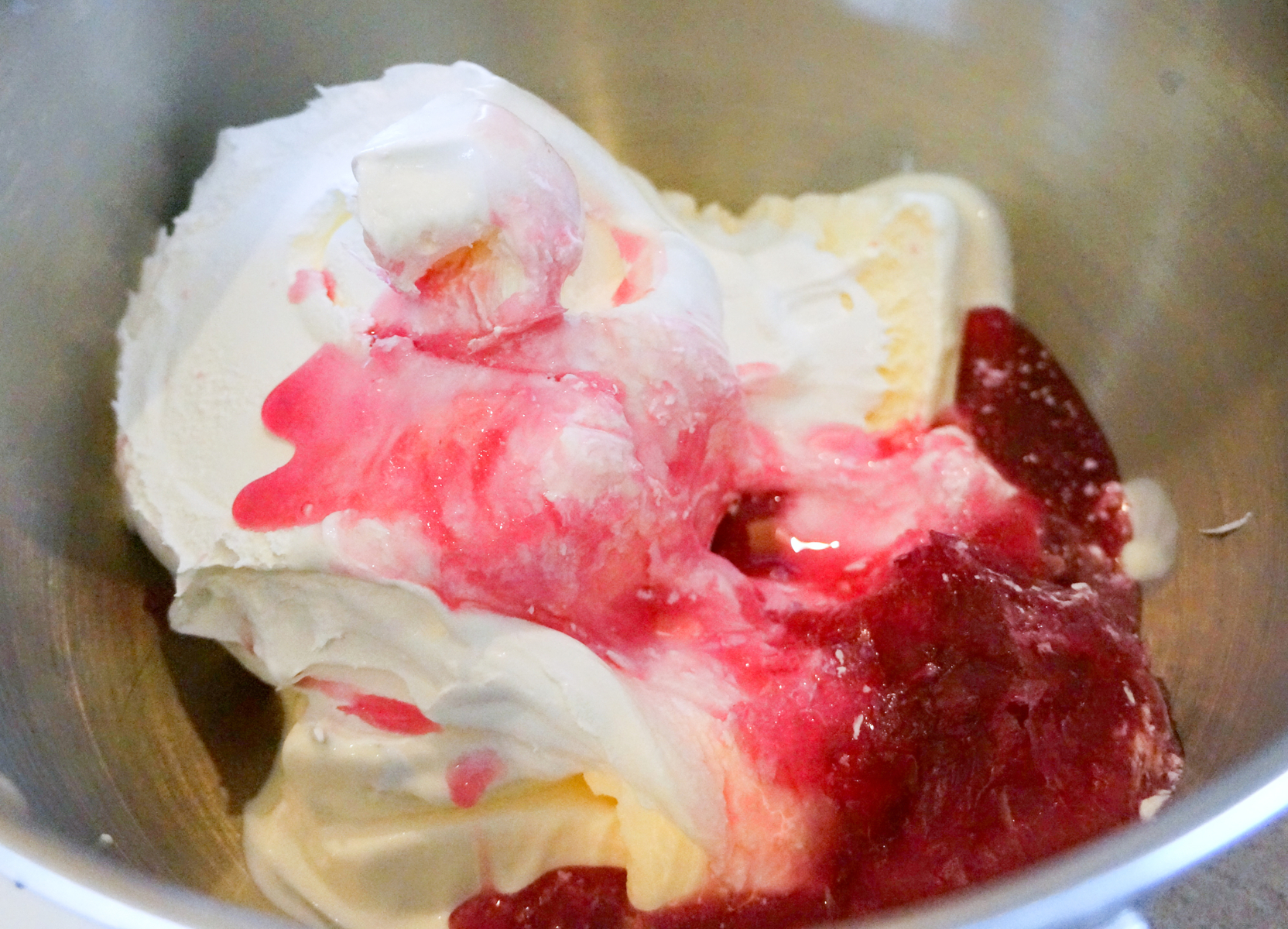 Next, blend your ingredients together until thoroughly mixed. Now, just spoon the pie filling into your two pie crusts, cover with the lid and set your pies in the freezer for 24 hours to freeze completely.
You can split this recipe if you only want to make one pie, just use half your ice cream carton, one smaller tub of cool whip, and half your frozen concentrate. Mix up the rest of the concentrate into juice so it doesn't go to waste. I always just make the full two pie recipe because it is simpler than splitting the ingredients and the pie never lasts long in my house.
Enjoy!
Frozen Pink Lemonade Pie Recipe
Click below to print/save this recipe.
Frozen Pink Lemonade Pie Recipe
Cool, refreshing, sweet, and a bit of sour that gives it a kick and makes it oh so good!
Author:
Janel at A Mom's Take
Ingredients:
2 premade graham cracker crusts
1 quart sized box of vanilla ice cream
1 (larger 12 oz size) Cool Whip
1 frozen pink lemonade concentrate
Directions:
Cut your ice cream into smaller chunks using a knife and add to your mixing bowl.
Add your cool whip and frozen concentrate.
Allow to thaw for 5-10 minutes until your ice cream is softened.
Blend the ingredients together until smooth and well mixed.
Spoon the pie filling into your two pie crusts.
Freeze for 24 hours or at least overnight.
Here's another yummy cool and refreshing ice cream treat to try, homemade strawberry and banana milkshakes! Head over to see that recipe.
What's your favorite type of pie?