This post is brought to you by Lunchbox.

Getting a weeknight meal to the table can often be a challenge. Our days our busy with work, school, sports, and other activities. But sitting down to a meal together as a family is so important. Finding simple to put together meals that the whole family loves is the key! Walmart has introduced a new site called Meal Inspirations that offers up a variety of easy to make meals and coupon savings, too!
Parmesan Crusted Chicken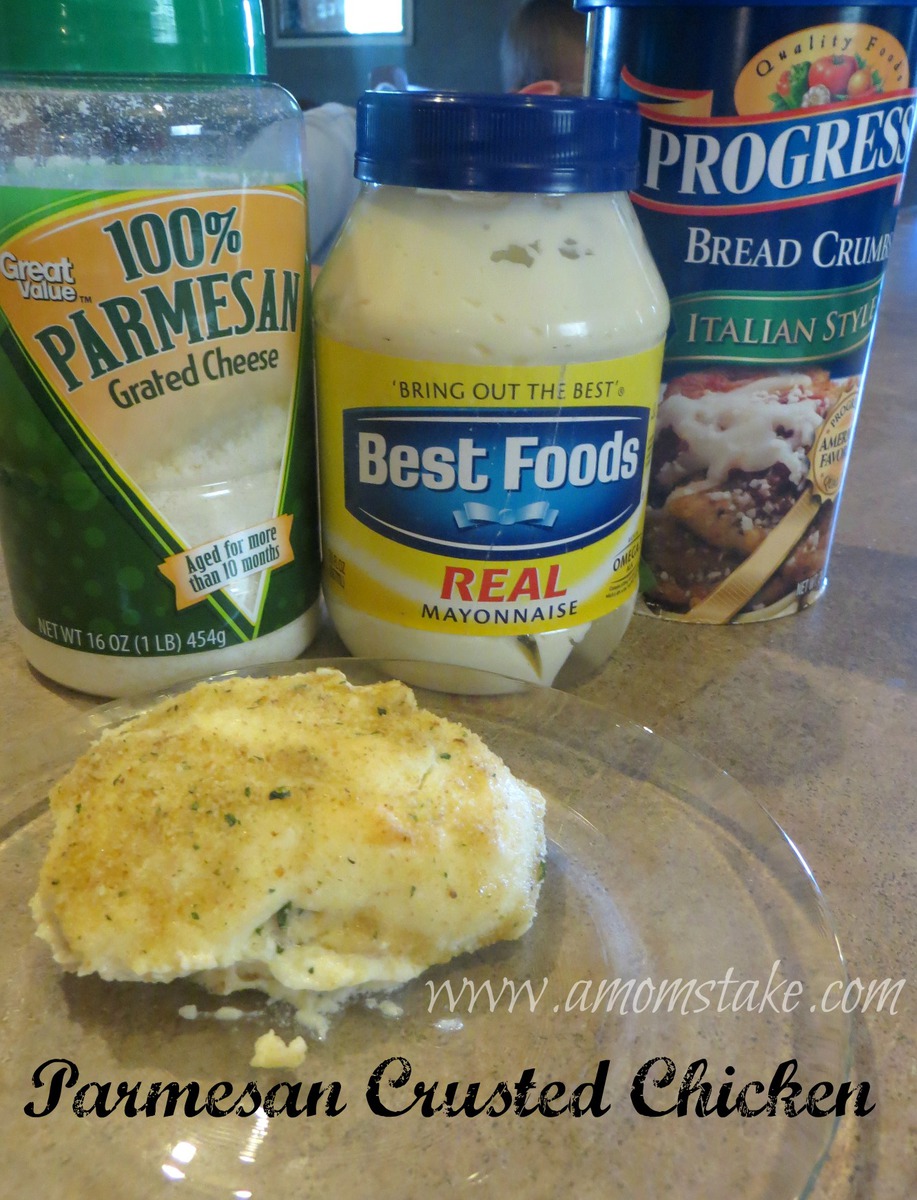 We are always looking for yummy and easy recipes so we tried out the Parmesan Crusted Chicken recipe. The whole meal was prepared in less than 10 minutes and needed just 4 ingredients to get it into the oven.
Ingredients:
1/2 cup Hellmann's or Best Foods Real Mayonnaise
3/4 cup grated Parmesan cheese
4 boneless, skinless chicken breast halves (about 1-1/4 lbs.)
4 tsp. Italian seasoned dry bread crumbs
All you do is mix together Best Foods mayonnaise and grated Parmesan cheese. I then spooned this topping onto each breast.
Just use the back of the spoon to spread it out to coat the top of the chicken breast. Finish by sprinkling bread crumbs and then toss the dish into the oven at 425° F for 20 minutes, or until cooked through. The recipe cooked up in just 20 minutes making it an under 30 minute meal! I love that! Best of all, it used simple ingredients that I always have on hand so this is a recipe I will be turning to again and again when I am in a pinch and not sure what to make.
To view, save, or print this recipe, head over to Walmart's Meal Inspiration site! You can find other great Meal Inspirations there as well including dinner ideas, game day classics, and fall comfort foods on at Walmart.com.