Stuffing is just about the best invented recipe, ever! It's so good and so filling. I'm always a bit surprised that someone could come up with stuffing in the first place, though, as it seems like such a strange concoction. I won't complain, though, because despite how unappealing stuffing tends to look, it's so good you can't keep me from going back for seconds.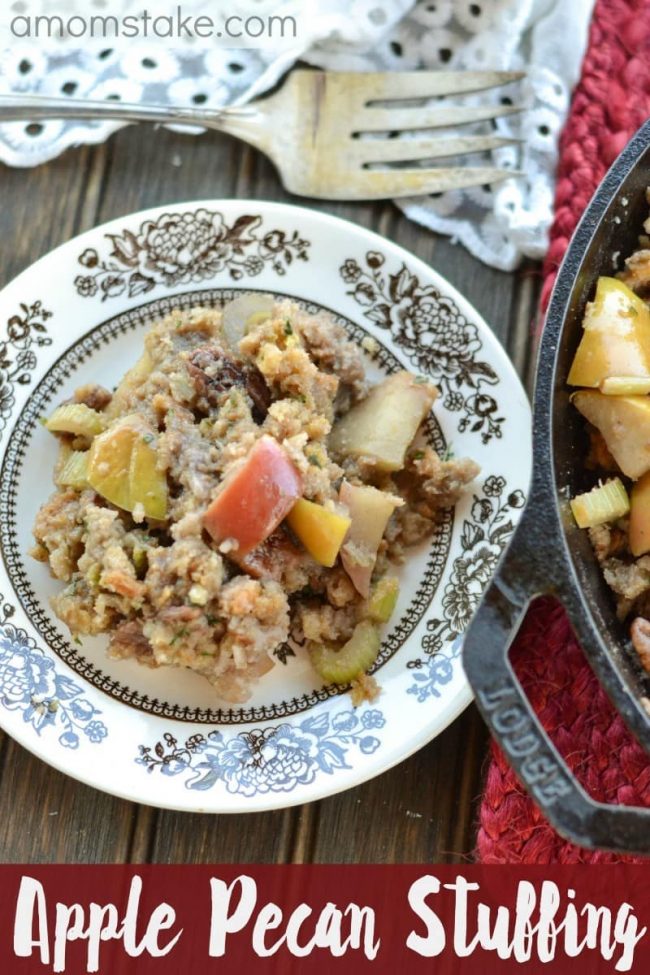 I was inspired by this
stuffing recipe pin
to try and switch it up this year! What resulted was a delicious
apple pecan stuffing recipe
that adds a kick of sweet to a traditional stuffing and makes it feel like a gourmet stuffing recipe, in less than 15 minutes!
Apple Pecan Stuffing
Ingredients:
1 cups of chopped apples
1 cup of chopped celery
½ cup of pecans
1 bag of pepperidge farms stuffing cubes
1 stick of butter
1 16 oz can of chicken broth
Directions:
Melt butter in a large skillet. Add chopped apples and celery. Saute until celery and apples are tender, about 5 minutes.
Add in pecans and let cook for another 1-2 minutes.
Pour in your chicken broth and let come to a boil.  Remove from heat and stir in Stuffing cubes.  Serve.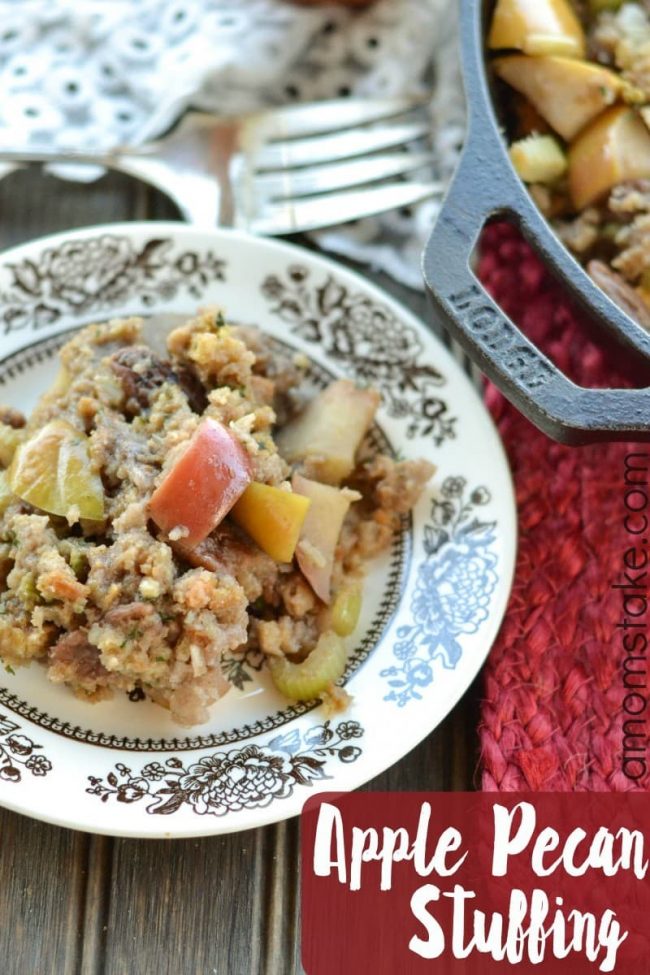 This Apple Pecan Stuffing recipe is going to make a perfect compliment to your Thanksgiving dinner this year, or as a side dish for any chicken dinner throughout the year.