I've used every excuse in the book to avoid exercise. It is so much "easier" to just throw out an excuse, a justification, and then continue lounging on the couch watching the latest episode of your favorite TV series addiction.
Fitness is always in the top 10 resolutions our society makes each year, so this year I am busting some of the excuses to skip exercise we've all said a time or two before. Here are 10 common excuses we use to skip exercise.
I received a 3G Cardio Pro Runner Treadmill in exchange for this post. All opinions are my own.
Top 10 Excuses to Skip Exercise
1. I don't have time to exercise.
Taking care of our bodies can be as simple as 15 minutes a day and is something that you can often multi-task while doing.
2. It's too hard.
Don't push yourself to the point where exercise is painful or discouraging, just take it little by little and work your way up. Finding something that disguises exercise as fun makes it easier, also.
3. I don't need to exercise.
If you aren't working to stay fit, you're likely losing muscle or packing on those few extra pounds. Keeping active can help to prevent some health problems.
4. I will start tomorrow/next week/after Christmas.
Pushing it off for a later date doesn't make it any easier to start. Just start exercising today and stick to it.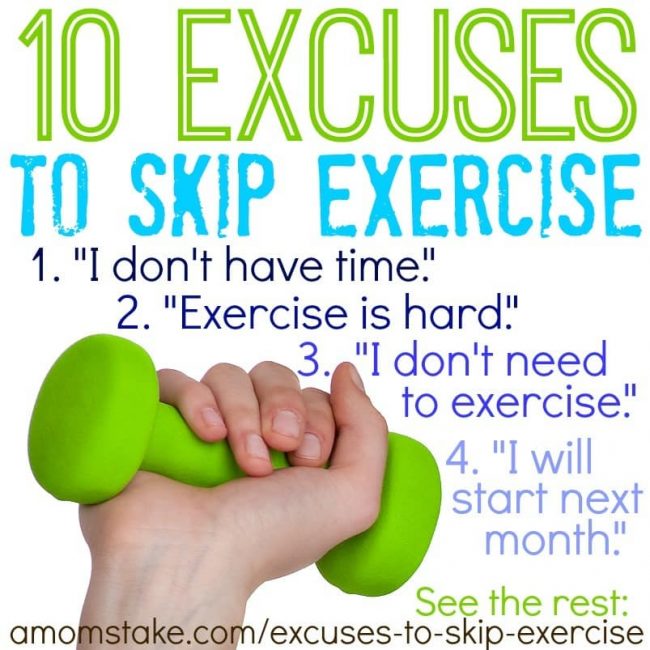 5. I don't have anyone to watch my kids.
You can exercise alongside your kids! Take a walk to the neighborhood park together. Play tag. Have a dance party. Pop in a yoga fitness DVD. Or as a last resort you can sneak in exercise during precious nap times.
6. I would if I had someone to exercise with.
Fitness is something individual that no one else can do for you. If you wait to rely on someone else to get you moving, it may never happen. Now days, you can turn to online resources to challenge friends and set fitness goals together.
7. It's rainy/snowy/cold/hot/icy/windy.
The weather could always be used an excuse, practically every day of the year, if you let it. If you can't head outdoors, turn indoors to exercise. A treadmill is a perfect way to tackle fitness inside.
8. Exercise is boring.
Find something you enjoy and you'll find yourself having fun. Pick up a sport or turn on a movie while you walk the treadmill and the time will pass quickly.
9. I can't afford the gym.
Exercise can be completely free. Just get moving. While a gym is nice, it certainly shouldn't stop you from exercising.
10. I can't get motivated to get started.
If you don't ever try, you will always fail. Start small and make it part of the start of your day so you can't push off exercise until the next day.
This year, I'm tackling my fitness goal with the help of a 3G Cardio Pro Runner Treadmill. With a home full of kids, it's hard to get to the gym, but I'm not letting excuses get in the way of my fitness goals in 2016. It doesn't matter if I'm perfect at fitness, it just matters that I try. The Pro Runner Treadmill will allow me to stay active even when the hot 120° summers hit and take workout in the evenings, once my boys are in bed, without leaving my home.
This treadmill has so many options with built-in programs that you can customize to your needs as you work up your fitness level. You'll also find convenient one touch buttons for speed and elevation that make it simple to adjust your routine.
You'll find fitness tests that help you track your progress including The control panel even includes multi speed fans to keep you comfortable while you are exercising. Best of all, you'll feel confident in your purchase as 3G Cardio offers a lifetime warranty on the motor and frame and a 5 year parts warranty so you know your treadmill will last.
Living in a small home, I love that the 3G Cardio Pro Runner treadmill folds up and conserves space. It delivers a top quality treadmill that will have all the performance you are looking for, while still being able to save space. We have the treadmill in our home office, doubling the purpose of the room and being able to fold up the treadmill while not in use keeps my kids safe and gives us more floor space in the office.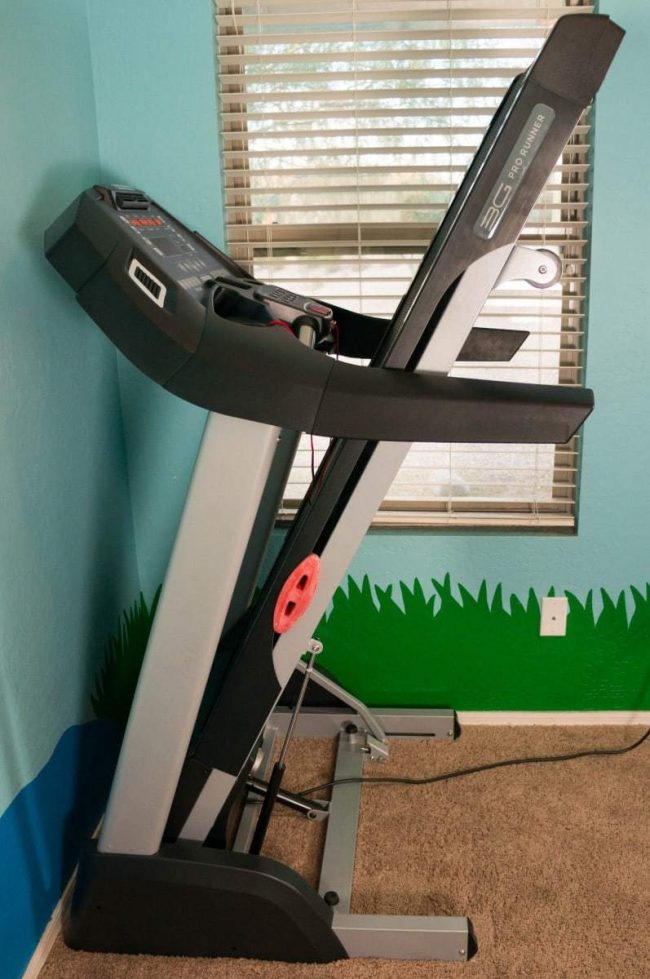 Exclusive Pro Runner Offer!
For a limited time only, 3G Cardio is offering their Pro Runner and Elite Runner Treadmills at their lowest price ever, exclusive for my readers! Their sale price is even lower than on Amazon!
The Pro Runner Treadmill is on sale for $1,699 (regularly $2,499) with free shipping, free in-home assembly, and no sales tax to save you even more! With this hot of an offer, make sure you check out 3G Cardio's Pro Runner Treadmill, or upgrade to the Elite Runner.
What excuses are holding you back from meeting your goals?