Are you looking for the perfect appetizer for your next get together? These Chicken Nugget Sliders are the easiest and tastiest appetizer perfect for your party. We're making these sliders for our upcoming Peanuts Movie viewing party. These Chicken Nugget Sliders are sure to be a big hit.
This is a sponsored post. All opinions are my own.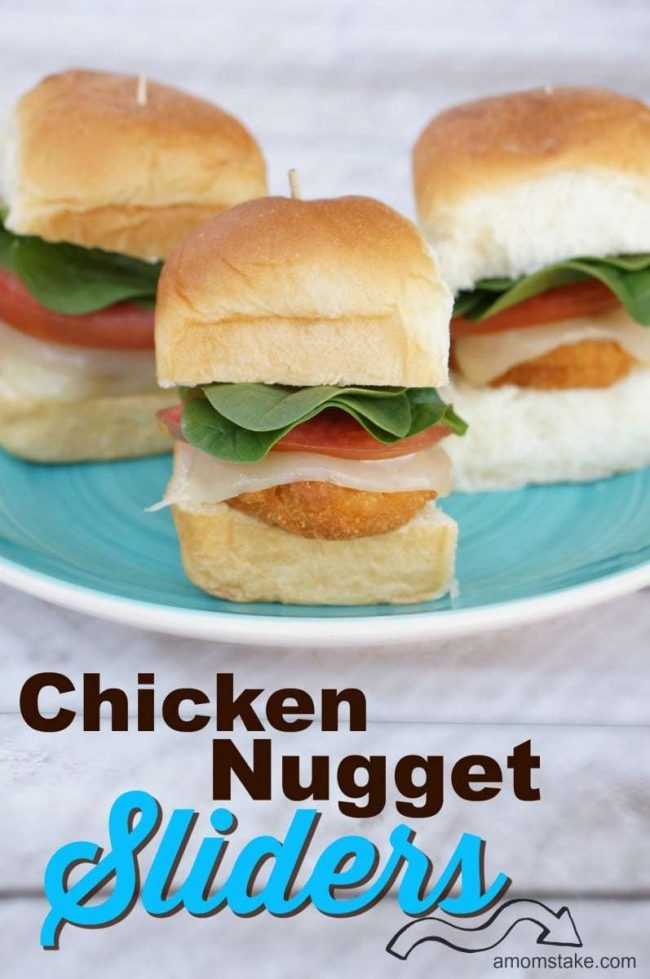 To gather all of our ingredients, we headed to the nearest Sam's Club. While there, we grabbed some Tyson Chicken Nuggets from the freezer section.
Along with our Tyson Chicken Nuggets, we also grabbed some Provolone cheese, rolls, tomatoes and spinach. If you are going to want any condiments on your sliders that you may not have at home, you should grab those too.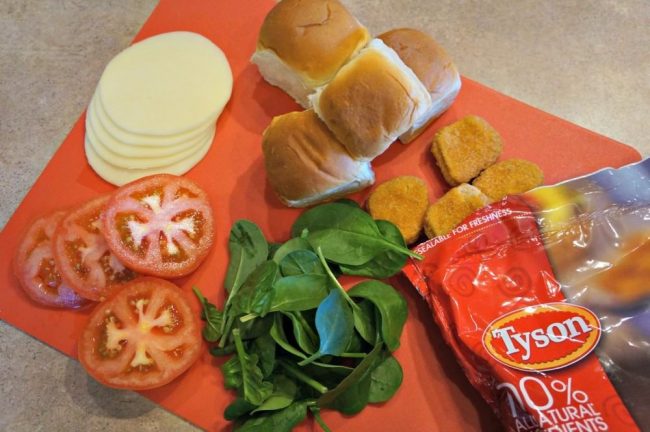 Once you're home and ready to make your Chicken Nugget Sliders, start by heating the Tyson Chicken Nuggets according to the package directions. While the nuggets are heating, you can slice your tomatoes, rolls and spread on whatever condiments you may want onto your buns.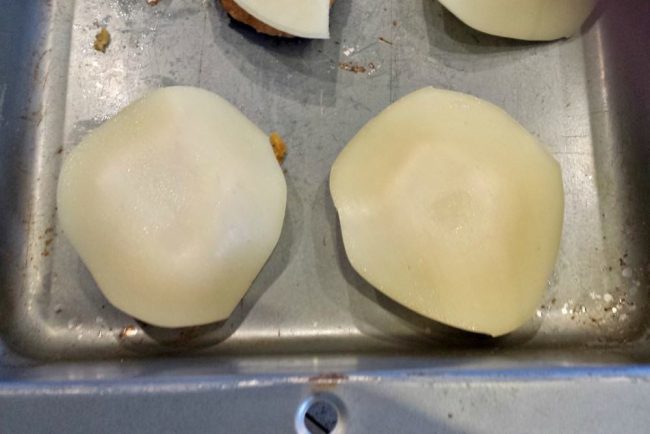 After your chicken nuggets are done cooking, top them with the cheese and place back into the oven for a few more seconds to melt the cheese. When cheese is melted, put them on your rolls and top with spinach and tomatoes.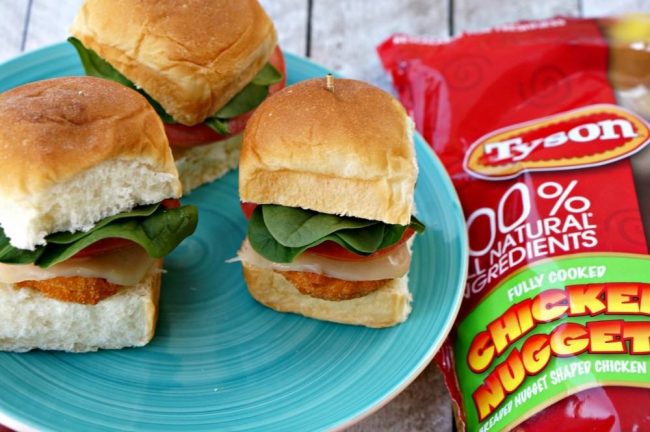 If your family is as excited as ours is for the PEANUTS MOVIE to come out on disk, then you should throw a viewing party too. These Chicken Nugget Sliders are fun and super easy. The kids will love them. Make your next party fun and exciting with the Peanuts Movie and our Chicken Nugget Sliders.
Next, grab our taco bites appetizer. These two simple appetizers are a perfect pair!