It's that time of the year – time to celebrate the dads and the grads in our life! We've gathered thoughtful gift ideas with something for every dad and grad. Whether you're shopping for the sentimental or techie dad or the adventurous or off to college grad, there's something for everyone in these great gift picks for the season.
We received samples in exchange for this post. Affiliate
links are used in this post. All opinions are our own.
7 Thoughtful Gift Ideas for Dads
For the Techie Dad: Philips Hue Starter Kit
Let him create the perfect mood for his space with Philips Hue White and Color Ambiance smart lighting. He can control his lights with the app or with a connected voice assistant product to make it easier than ever to change the scenery. Plus, installation couldn't be easier to get him started with his new gift! Just change the light bulbs and connect with the app to get started.
He will be able to set the Philips Hue lights to over 16 million colors including a range of whites to assist throughout the day. Use warm colors in the morning and late evening to help ease you out of bed and calm you to sleep. Then select from a range of fun colors or bright whites to enjoy your home throughout the day. We absolutely love our Philips Hue bulbs, they make our home cozy and fun for every event and holiday!
For the New Dad: Coral UV Sanitizer
Clean and sanitize just about anything with the help of the Coral UV Sanitizer. The new dad will be able to sanitize baby bottles and binkies and then use it to clean all his own gear, too. The Coral UV uses ultraviolet lights to kill 99.9% of bacteria and viruses in as little as 10 minutes!
Use the Coral UV to select settings to dry, sanitize, or both! It can disinfect your keys, glasses, toothbrush, toys, or most anything else you can think of. It uses no heat or water to clean and sanitize which makes it safe for almost anything. We found the Coral UV easy to use and spacious to fit most anything we might need to sanitize. It's especially helpful during this crazy season we are all currently facing with a pandemic.
For the Foodie Dad: Oliso SmartHub Induction Cooktop and Sous Vide
For the man that likes to cook, there's no better gift than the Oliso SmartHub system. The latest in cooking trends is using a Sous Vide to perfectly cook meats to the ideal internal temperature without overcooking the exterior of the cut. Just add your meat in a sealed bag and heat the water to the desired internal temperature. The entire cut of meat will evenly heat to temperature. Then, you can sear the cut on the induction cooktop for an all-in-one cooking solution!
The SmartHub Top can also be used for culturing yogurt, making broths, slow cooking, or even preparing a whole chicken with the generous one square foot size! It works quietly and efficiently and we've enjoyed perfectly cooked pork loin a couple of times now. I love how this one kitchen appliance can be used for so many different purposes and works with our existing induction-ready pots and pans.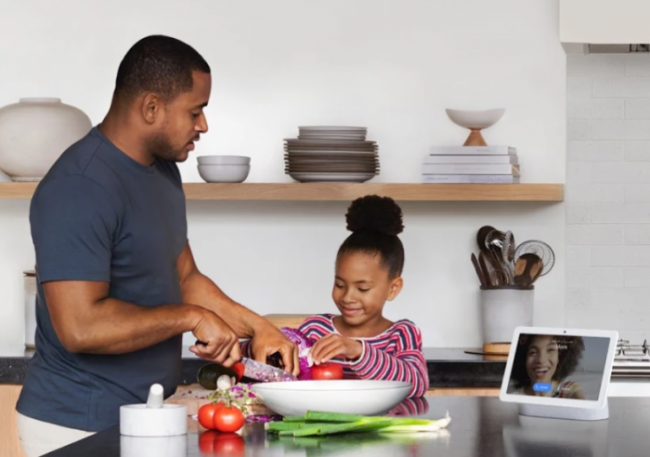 For the Family Dad: Google Nest Hub Max
Take the next step in a connected home with a Google Nest Hub Max. It can do just about everything! Monitor your security camera and front doorbell, control your other smart home devices, check the weather, display your favorite pictures, play music, search for recipes, connect with friends and family, and so much more! It includes a built-in Nest Cam to help you also secure your home.
The Nest Hub Max works with other Google products as well as other devices around your home to make controlling your home easier than ever. I love how the Nest Hub Max offers everything we needed in one complete package. With controlling our devices, providing valuable information when we need it, and replacing extra speakers around the home it's now the do-it-all device we depend on.
For the Sentimental Dad: Shiner Photo Blocks
Give a gift with meaning by selecting your favorite photos for dad this year! With Shiner Photo you can select your favorite pictures to be mounted on 4″x4″ blocks of wood. It's like a real-life Instagram feed that can be displayed in your home to remind you of all your favorite memories together!
Each Shiner Photo Block comes with everything you need to mount the photos easily including a paper grid for perfect hanging! They have a strong magnetic bag for hanging and include metal thumbtacks for minimal wall damage while hanging your Shiners easily. Or, choose to use the standing kickstand support to place your Shiner just about anywhere. These are so cute and really would make a thoughtful gift for anyone in your life!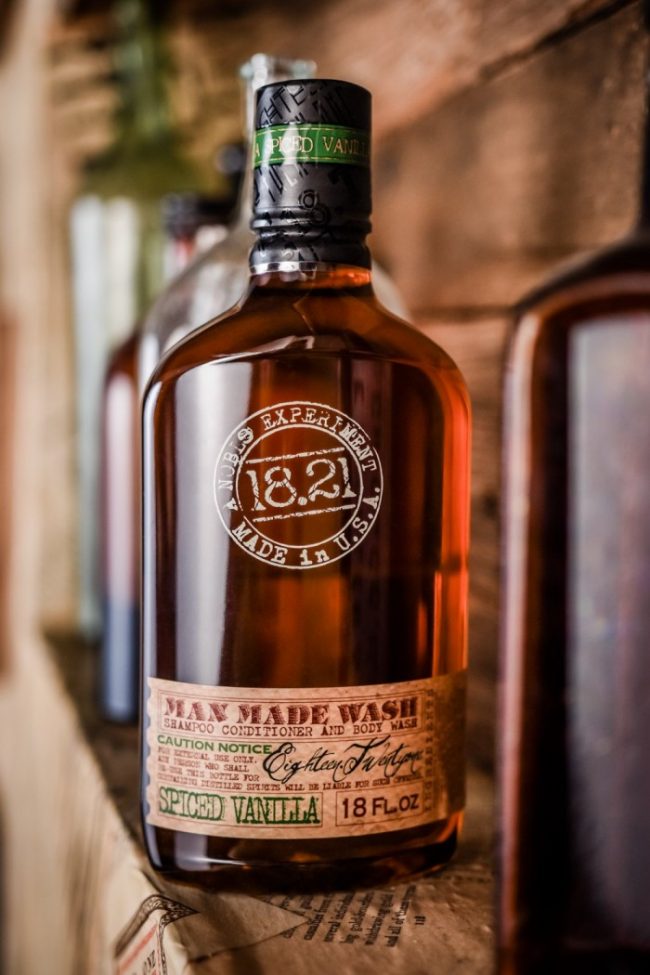 For the Dapper Dad: 18.21 Man Made Wash
Gift him a does-it-all wash with 18.21's Man Made Wash. It works as a body wash, shampoo, and conditioner to simplify his life while helping him stay clean and fresh. Choose from one of two scents: Original Sweet Tobacco or New Spiced Vanilla. The scents are made with exclusive oils that keep him smelling good throughout the day.
You can also shop 18.21's Gift Sets with a Man-Made Wash plus an additional bathroom essential such as deodorant, beard balm, or hair pomade. They make the perfect gift for dads this Father's Day! My husband and boys have all been using the 18.21 Man-Made Wash and love it! The Spice Vanilla scent is their favorite and lathers up really nicely to easily clean every inch of their body.
For the Snacky Dad: Best Jerky Gift Box
For the dad who loves flavor, he'll love the Best Jerky Gift Basket from the Manly Man Company. It comes with 3oz of each of 8 different flavors (Barbecue Mesquite, Old Fashioned Maple Bacon, Pepperoni, Draft Ale, Whiskey Straight, Manly Man Original, Manly Man Teriyaki and Manly Man Hot). He'll have an opportunity to sample every flavor that the Manly Man Company has to offer.
The Manly Man Company has unique manly gifts for all the dads. You can find a bouquet of Jerky flowers, or a dozen Bacon Roses to tickle his tastebuds for Father's Day. They also have a variety of Manly inspired gift baskets for all the meat enthusiasts in your life. He'll love a gift basket or jerky bouquet for Father's Day.
7 Thoughtful Gift Ideas for Grads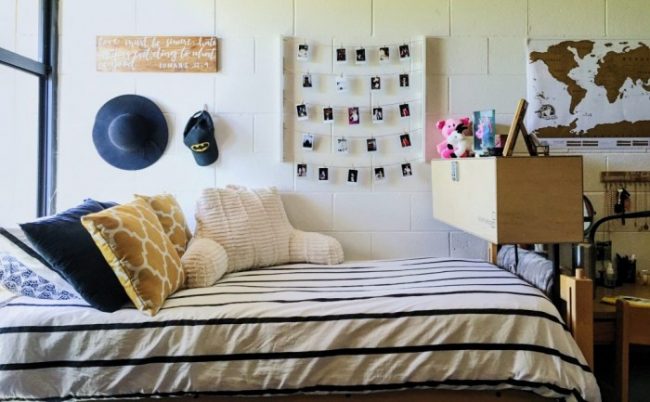 For the College Bound Grad: BunkTrunk
If you have a loved one headed off to a college dorm or apartment, the BunkTrunk can help! It's a smart desk/shelf in one that slides under their mattress to give them built-in additional storage space and security! You can add a power strip to easily charge your laptop and devices right inside the desk.
The BunkTrunk locks up to keep their valuables and important items secured while away from their space. Then, fold open the BunkTrunk to use it as a desk for studying and a nightstand to stash your essentials. If there's one thing that's often missing in their first college place it's the space to store their most important items and the BunkTrunk solves this with ease!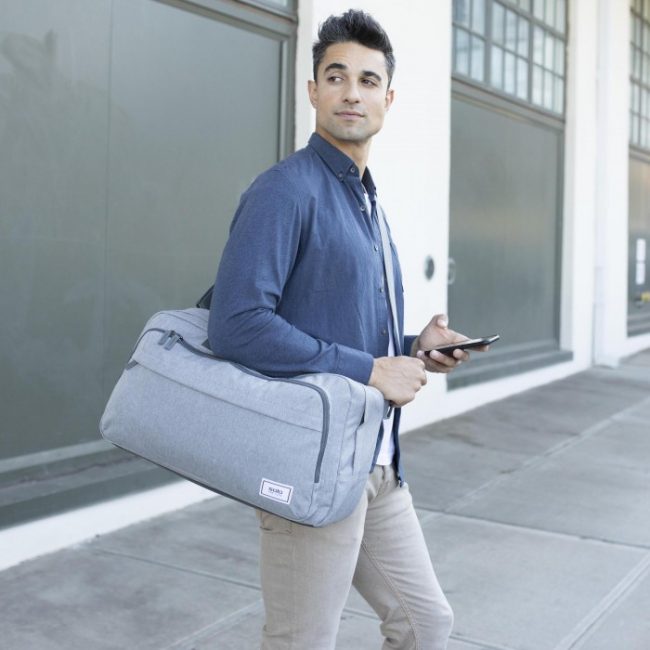 For the On-the-Go Grad: Solo New York Re:Move Duffel
They'll be able to tackle anything with the Re:Move Duffel by Solo New York. It can take your grad to school, work, the gym, and on any weekend getaways with easy. It has two carry handles and an adjustable and removable shoulder strap to give a variety of options for easy toting gear anywhere they're headed.
The Re:Move Duffel is part of Re: Cycled line that is made from recycled and biodegradable materials including water bottles helping to clear the landfills while making a bag that's high quality! There are a variety of pockets to make it easy to stay organized and carry all your essentials with you wherever you go.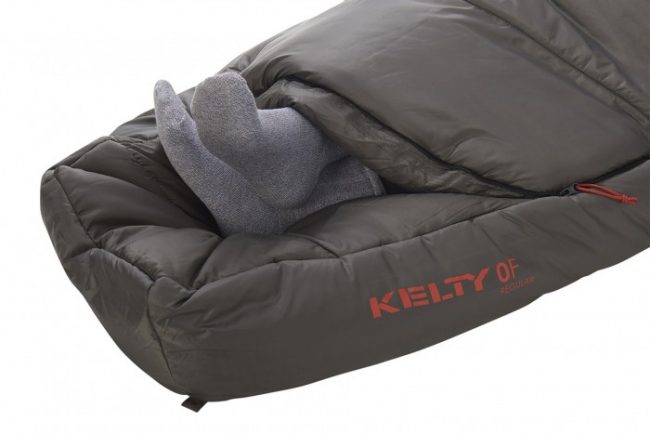 For the Adventurous Grad: Kelty Tuck 0 Sleeping Bag
If your new grad is set on summer adventures, what better gift than embracing their travels with something that will keep them cozy and warm? With the Kelty Tuck 0 Sleeping bag, they'll be warm in outside temperatures as low as 0°F. It comes in two sizes for regular and long to fit even tall adventurers.
The Tuck 0 compacts down into a compressed package only 11.2″ x 18″ and weighing only 6 lbs making it easy to bring with them wherever they're headed. One unique feature that I really love is the innovative foot zipper to slip out your toes in the middle of the night if you get too warm. It is filled with premium insulation and even a built-in pillow in the hood to make you comfortable all night.
For the Moving Out Grad: PeachSkinSheets
They will love the luxury of ultra-comfortable sheets for their new place! It's the perfect gift for a grad as they make their way into the world with a new place. PeachSkinSheets are more breathable and lightweight than most other sheets, including cotton. We've experienced just how soft and comfy these sheets are, and are loving them!
PeachSkinSheets are made with advanced poly microfibers that give you breathability, just like your workout clothes. This helps you stay comfortable all night long and throughout each season. They are so soft and comfortable and get cozier after each wash. Best of all, they'll will away moisture and dry quickly to help you stay cozy even on the warmest summer nights.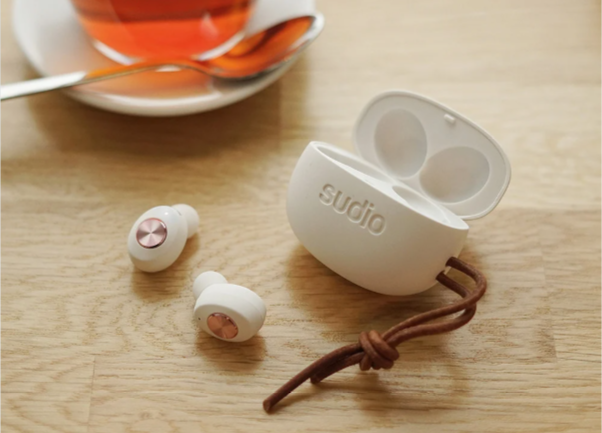 For the Keeping in Touch Grad: Sudio Earbuds
Gift them the tools that will help them wherever they go! The Sudio TOLV earbuds will give them freedom with the no-fuss, wire-free earbuds. They are designed to have enhanced clarity of sound with the graphene driver. The earbuds will easily pair with your devices to continue listening while on the move.
Listen to an audiobook, music, a podcast, take a phone call, or whatever other needs you have while you multitask. The earbuds are sweat-resistant and have a built-in microphone so you can take on the world. Use the voice-assisted integration to make it even easier to use the Sudio Earbuds! For a limited time, you can save 15% on any Sudio purchase with the promo code: AMT15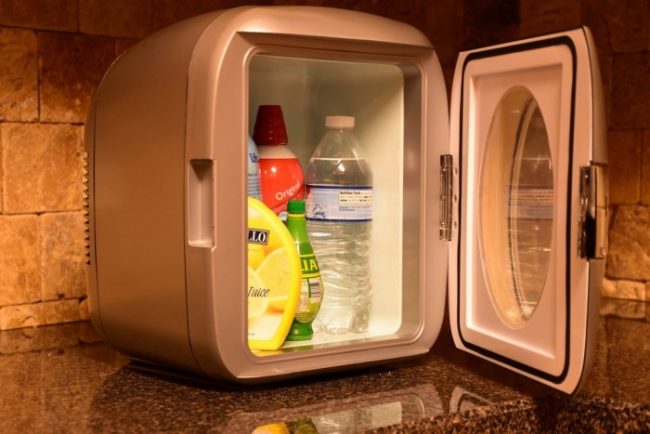 For the Fun Loving Grad: Uber Chill XL Mini Fridge
What could be more fun as a gift for that fun-loving new grad then an Uber Chill XL mini fridge! This perfectly sized miniature fridge can go on their desk, in their dorm room, and even off on road trips adventures. It can store up to 12 cans or a variety of snacks they want perfectly chilled. It includes both a wall plug and a 12V DC plug for a cigarette lighter for flexibility to use in a car, boat, motorhome or wherever they go!
The new grad can keep drinks cool or store their breakfast and late snack essentials conveniently in their room so roommates don't snatch their groceries. Other ways to use the Uber Chill XL Mini Fridge are to stash important medicines that need to stay cool or to stash skincare favorites for a relaxing evening routine after a long stressful day.
For the Studious Grad: Audible Audiobooks
Help them stay on top of learning and thinking through new ideas with Audible's wide selection of audiobooks! They can turn to Audible Originals that are only available through Audible to be inspired, motivated, and entertained! Try The Decision by Kevin Hart that will help them learn how to set, track, and achieve goals while laughing through the process. This is a highly rated 4.9 star title and a follow-up to Kevin Hart's first book and takes self-help to a whole new level.
For a fun and entertaining read, How to Defeat a Demon King in Ten Easy Steps, will become an instant favorite. For those who have played any of the classic video games like Zelda or Final Fantasy, you'll feel right at home with all the old school video game references that made us smile throughout while listening along with this story. Gift an Audible gift subscription to let them get started with their choice of audiobook and select Audible Originals every month!
We hope these gift ideas have inspired ideas for the dads and grads in your life! Which of these gifts would your loved one like best?