Looking for a wonderful, and easy, treat to share or gift to friends and neighbors this fall? Or, maybe to hoard and keep all to yourself? Pumpkin rolls are a perfect fall dessert recipe that combines our favorite fall flavor with a sweet cream cheese filling that pair perfectly together.
Easy Pumpkin Roll Recipe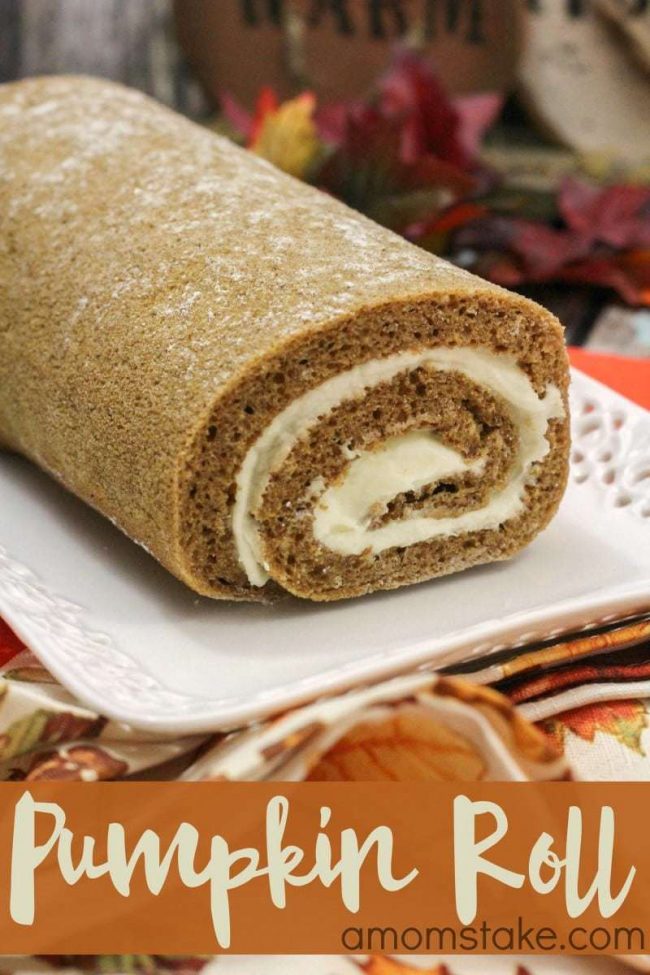 Pumpkin Roll Ingredients:
3/4 cup flour
1 cup sugar
1 tsp baking soda
1 tsp ginger
2 tsp cinnamon
1 cup pumpkin puree
3 eggs, room temp
1 tsp fresh lemon juice
2 tbsp powdered sugar
Directions:
Preheat oven to 375 degrees. Prep a cookie sheet with baking spray.
Combine flour, sugar, baking soda, ginger and cinnamon in a large bowl.
Stir together the pumpkin puree, eggs and lemon juice.
Next, stir in the pumpkin puree mixture into the dry ingredients. Pour mixture into cookie sheet. Spread the mixture evenly across the bottom of the cookie sheet. I always bake any bakery items on a silicone baking mat. It bakes so well and gives a non-stick surface!
Bake at 375 degrees for 15 minutes.
Put a damp cloth on a wooden cutting board, then sprinkle with powdered sugar. Place the cloth covered cutting board over the cookie sheet holding the pumpkin cake and turn the cake onto the towel.
Being very gentle roll the towel up with the cake inside of it. Place the cake-towel combo on a wire cooling rack. Allow to cool for 20 minutes.
Cream Cheese Icing Ingredients:
8 oz cream cheese, room temp
1/4 cup unsalted butter, room temp
1 tsp vanilla
1 cup powdered sugar
Directions:
Blend cream cheese, butter, vanilla, and sugar with an electric mixer.
Unroll the cake spreading icing onto it. Immediately re-roll (without the towel), wrapping it with plastic wrap.
Keep the cake refrigerated, until ready to serve. Cut the cake in slices and serve.
This easy pumpkin roll recipe will become a favorite fall dessert and will have everyone asking for seconds!
Our Slow Coooker Taco soup is a perfect (SO EASY) dinner for Fall! Head over next to see this yummy recipe!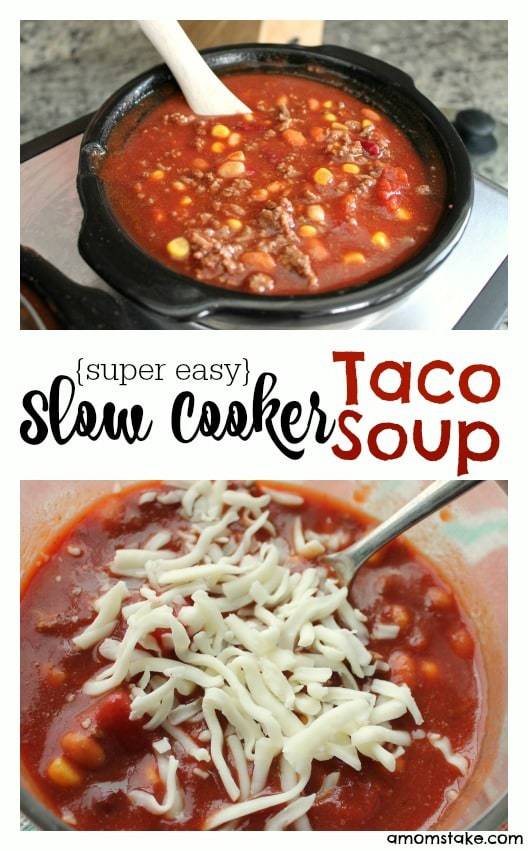 What's your favorite fall dessert?