These easy Maracas are a great craft to do with your kids for Cinco De Mayo, or if you are learning about Mexico, or even if you simply just want a fun rainy day project to keep everyone busy and entertained. With just a few inexpensive supplies (all are available at Dollar Tree) you can make a wide variety of colors and designs. I was able to find about 6 or 7 different patterns of a washi type tape at Dollar Tree in the school supply aisle near the scrapbook supplies, I cant wait to use them on more projects!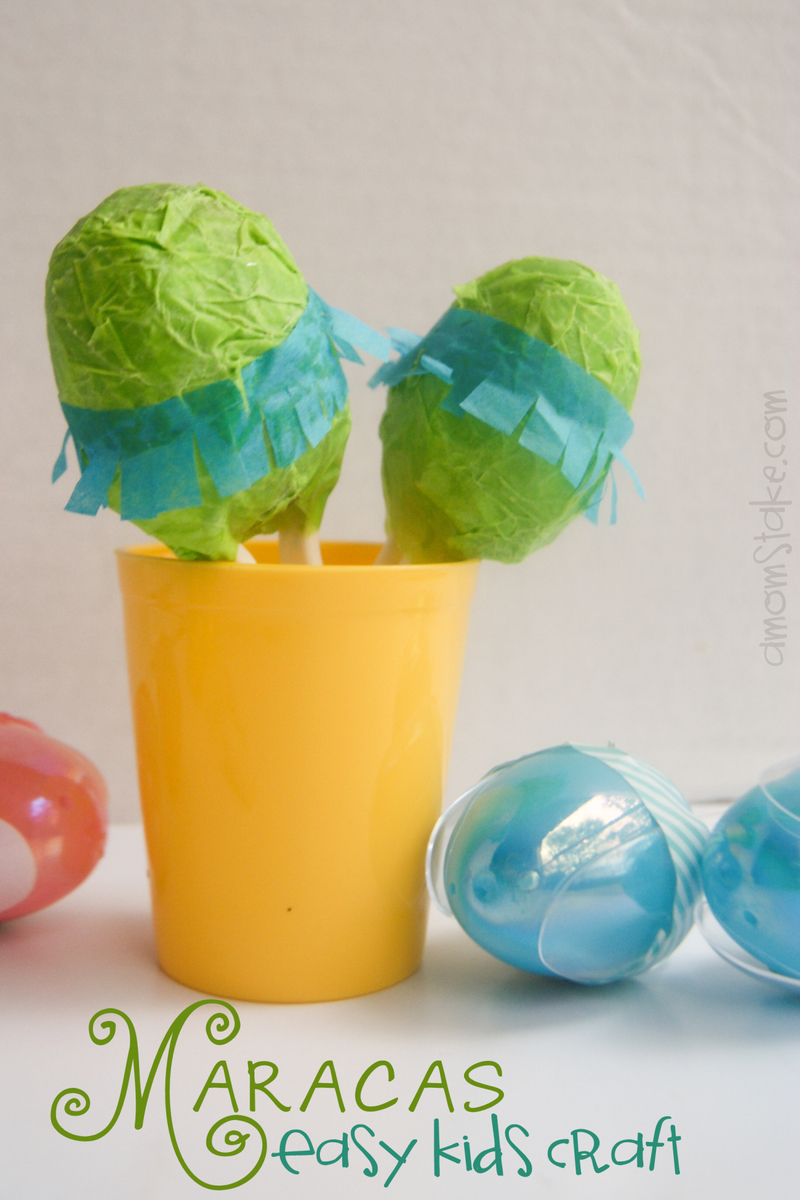 Easy Maracas
Supplies Needed
Plastic Easter eggs
Plastic spoons
Beads, beans, or rice
Tape – can be clear, Duct, or Washi
Colored tissue paper
School glue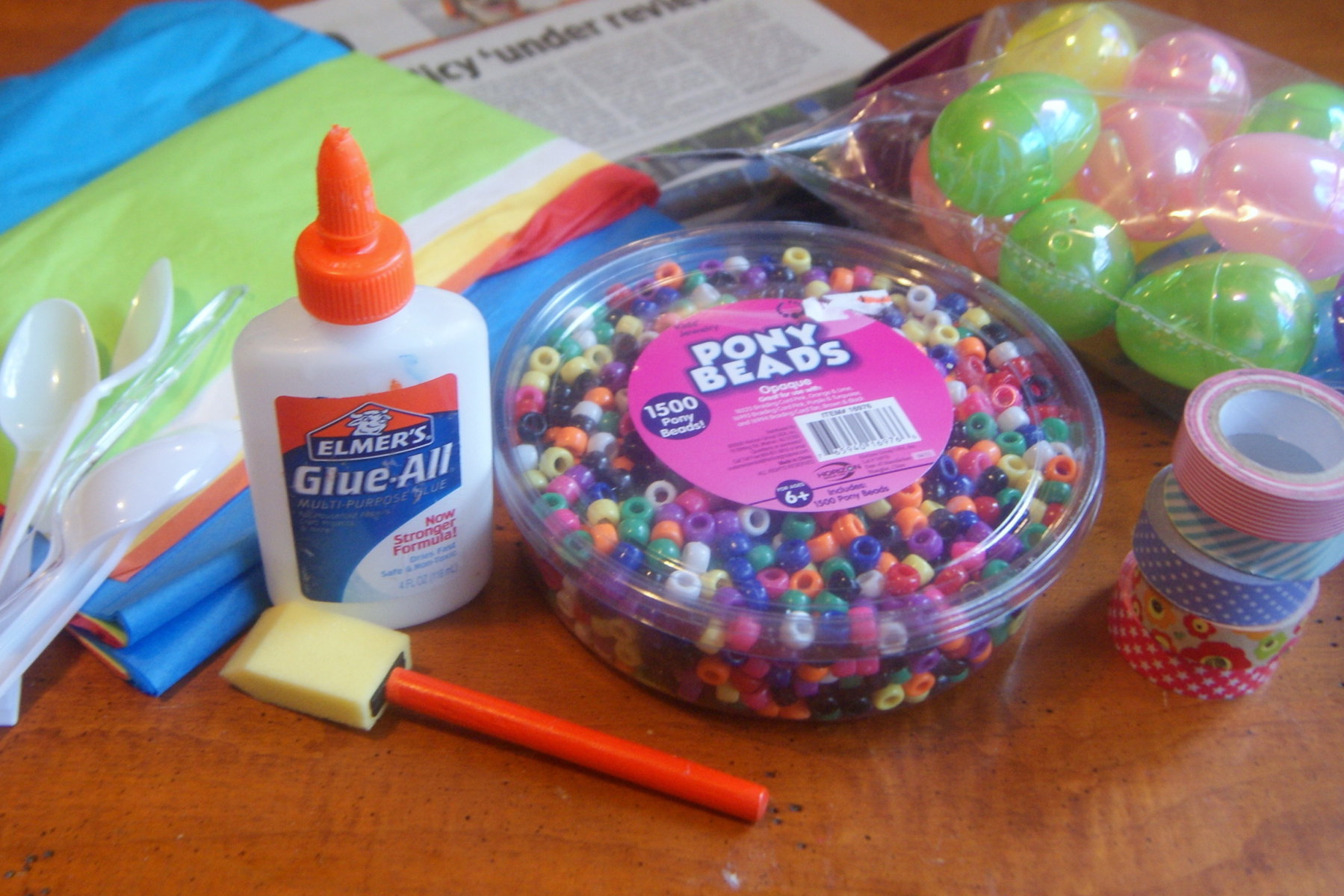 Start by opening the plastic egg, drop enough filler-beans, beads, or rice into the egg filling the bottom half way, close up the egg.
Place your egg inside the bowl area of two plastic spoons. Wrap tape completely around at least twice to secure. Wrap a piece of tape around the very bottom of the "handle" a few times.
Now here is where you can get very creative- You can continue wrapping in a pretty patterned tape, paint them, put on stickers, or modge-podge colored tissue onto them-which I love to do, as it makes them resemble paper mache and therefore more authentic.
To modge-podge- Make a mixture of half water and half school glue and stir well. Paint it all over the surface. Press tissue paper into the glue mixture. Paint a coat over top of the tissue, covering thoroughly. I like to do about 2 or three layers to cover it well and really mimic paper mache pinatas. Allow to dry completely.
If you want to add a festive little ruffle cut a piece of tissue ¼ " to ¾ " wide so that it wraps around egg with an inch or so overlap. Cut a fringe edge a little more than halfway across the width you cut. Glue strip on the uncut portion, take care not to glue the fringe down.
When we finished these the kids were busy for the rest of the day making music, singing, and playing with their frugal new toys. They are sure to be a hit and would be really cute for parties too!
Would your kids love these easy maracas?