Easter is just 2.5 weeks away, can you believe it's already almost April? To get your kids in the spirit of the season and excited for Easter, I have created a fun FREE Printable Bingo Card you can use with your children!
How to Print these Bingo Cards
There are two ways you can get your free bingo card:
Option 1: Click on the image below to be taken to the full size image. Then, go to "File" and choose "Print" to print the image.
Option 2: Right click on the image below and save the image to your computer. You can then print the image or load the image into a word document and resize it to get more than one Bingo card per page.
Easter Bingo
The Easter Bingo game is set up with simple rules and can double as fridge decor as you await the Easter Bunny! For a fun "countdown" approach, have your child color one Easter Egg a day (2 until you're caught up).
When Easter arrives your children will hunt for Easter Eggs and collect them in their basket. Then, they can continue the play by matching the eggs they found onto their Easter Bingo Card!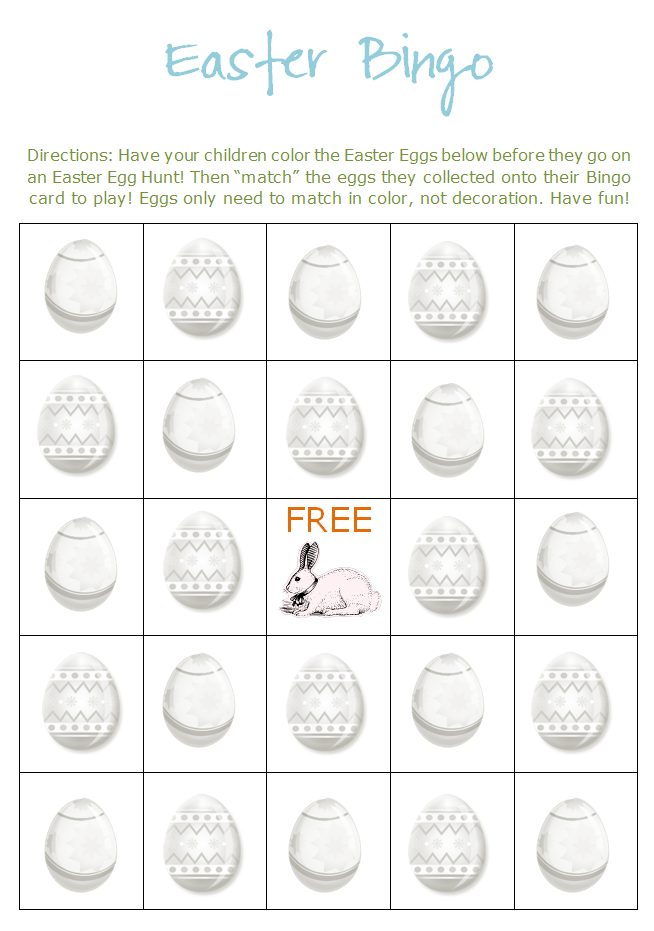 General Conference Bingo
For those of my readers that are LDS and will be watching General Conference soon with your little ones, here's another free Printable Bingo Card!
Have your children color all the ties (duplicate colors are fine) and then mark off one matching tie per speaker until they get a Bingo or go for a blackout! Older children can also write the speakers name below the tie.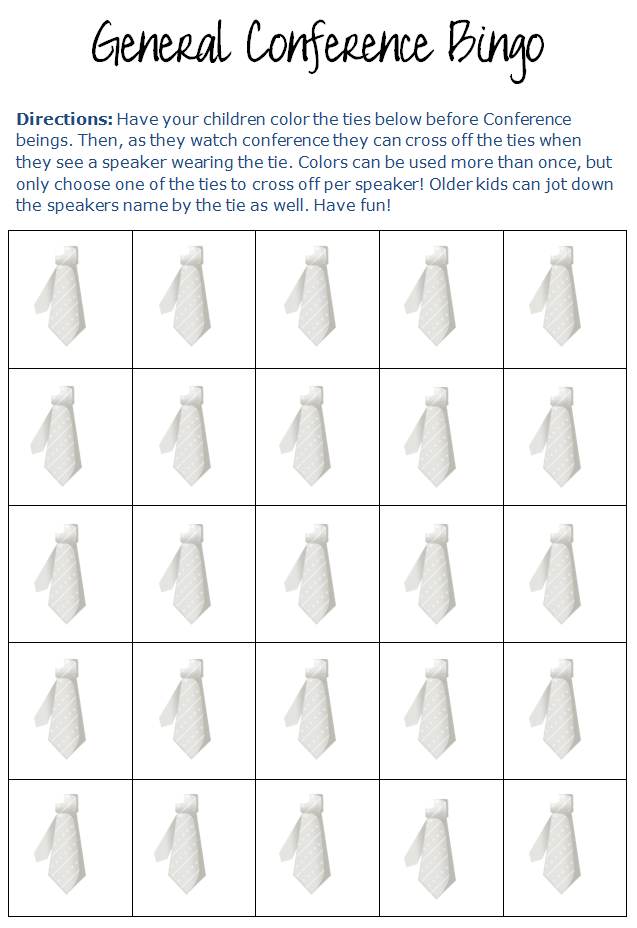 Hope you enjoy these fun printable Bingo cards I created. What fun activities do you have planned to do with your little ones this Easter? Leave your great ideas in the comments below!