My son loves to learn, color and create. In order to encourage his learning and to do something different then the traditional worksheets out there, I made him 6 modern coloring pages printable set that still gets the learning point across of exploring a main color, but with a fun bold pop of an alternating color that really adds depth and interest to each page.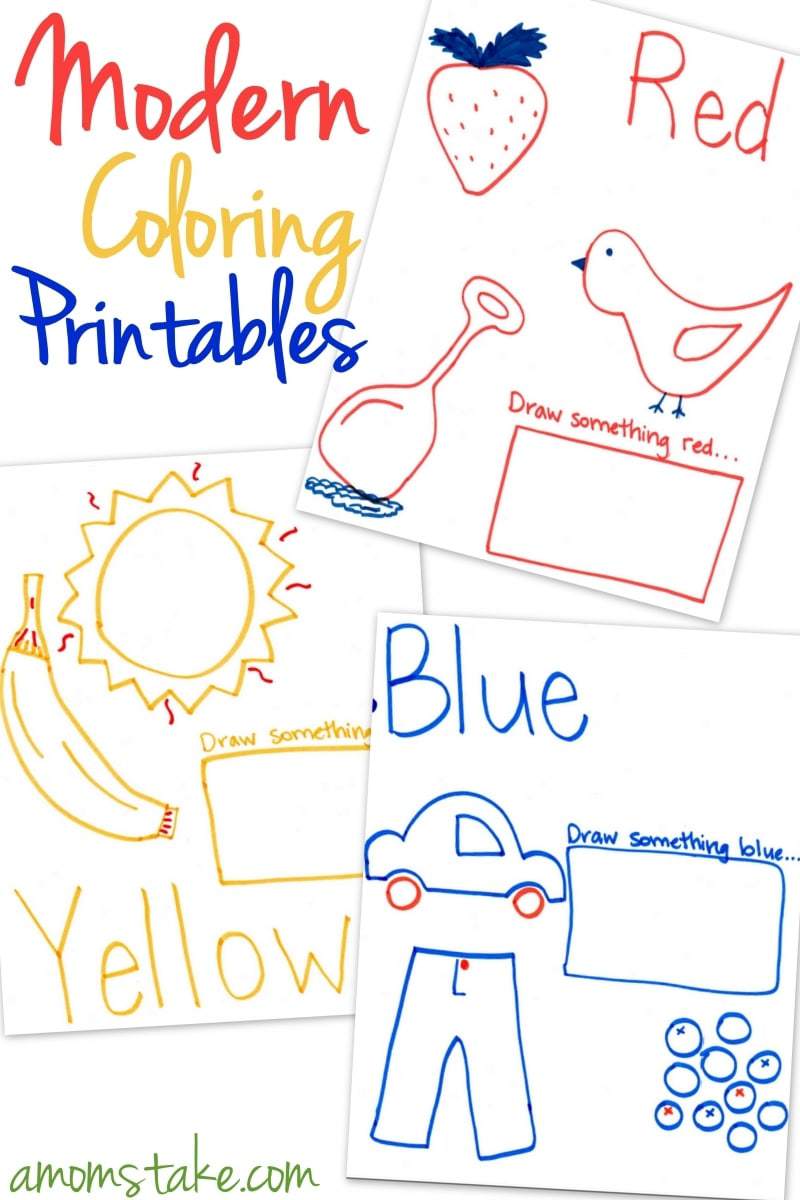 You can download, save, or print these coloring pages by clicking the picture above or the link below to open the PDF. You'll be able to preview the files before you print or just save the document to use it later.
These worksheets are great for approximately 2-7 year old children. They include the colors: Red, Orange, Yellow, Green, Blue, and Purple. These modern coloring pages were just hand drawn by myself, so they aren't anything fancy, but I really like how they turned out. Because I wanted them to last while still providing learning, I laminated them and let him use dry erase markers, dry erase crayons, or finger paints to explore with colors.
Each pages features 2-3 items that are typically that color as well as the color word written out and a blank box to add their own creative drawing of something to match the color. Younger kids can practice shapes in the box with the matching color or fill it in with a themed color item like blue Play-Doh or rows of diced strawberries for red, as an example. You can skip laminating the pages at all, if you don't think you'll want to reuse them over and over again.
To add more learning fun, after you work on the coloring pages together, have your child carry around their color page of the day and try to find matching colors all around your home or outdoors! It will open up communicating about colors and get them using new vocabulary – especially those color words!
Looking for more fun and free learning printables? Head over to grab our free printable ABC Templates and lowercase abc templates!