My boys love Rice Krispie Treats, but it's often more fun to mix it up and make them a little bit different. The variety makes this classic treat a favorite, again!
This time, we made Fruit Loop Rice Krispie Treats. With the colorful pops the Fruit Loop rings make in this tasty treat, it's perfect as a Dr. Seuss treat, Easter basket addition, St. Patrick's day favorite, birthday goodie, or any other time of the year just because.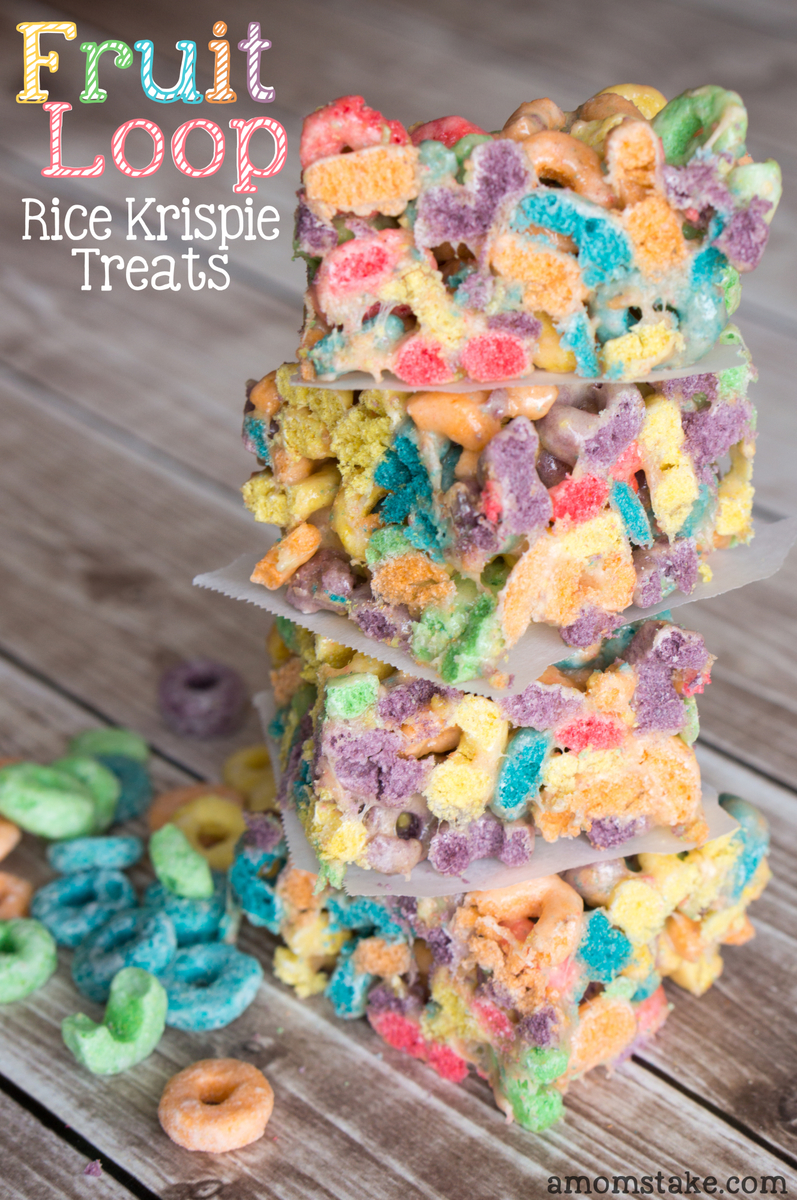 Fruit Loop Rice Krispie Treats
Ingredients:
6 cups Fruit Loops
1 bag Mini Colorful Marshmallows
3 Tablespoons butter
I opted to use the colorful marshmallows for this recipe both to add a little more color rather than a white colored sheen to the cereal and also to add the fruit flavor that comes with these marshmallows. You can easily use the original style instead.
Start by melting 3 tablespoons of butter in a medium sized microwave safe bowl for 30-45 seconds or until melted. Add your marshmallows to the bowl, and coat evenly in the butter. Then, place the bowl back into the microwave and cook in 45 second intervals, mixing between, until your marshmallows are melted. It should take 2-3 cycles of heating and mixing for the marshmallows to fully melt. With the colorful marshmallows, rather than completely stir, lightly stir to keep the colors in tact as much as possible.
Then, toss in your cereal and mix well. Pour your cereal into a greased 9×13 baking dish. Press the cereal down evenly into the pan to form the treats. Allow your Fruit Loop rice krispie treats to cool completely before serving. Then, just cut into squares or use a cookie cutter to make fun shapes and enjoy!
My little boys always love the Fruit Loop variety because it is extra flavorful with lots of fruity flavors throughout. Plus, they love the colors. We sometimes joke, "Can you taste the rainbow?"
Want more Krispie treat goodies? Try our Mint Chocolate Rice Krispie Treats Recipe!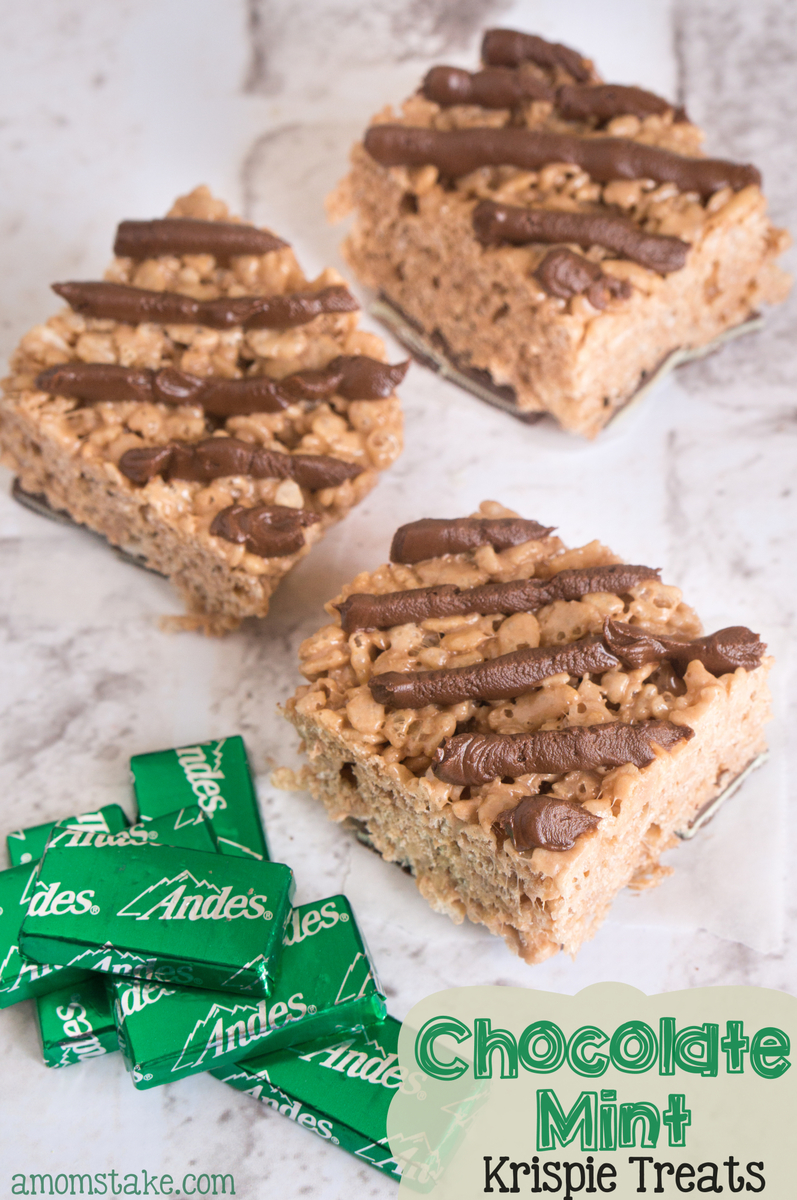 Do you mix up your rice krispie treats with different cereals?